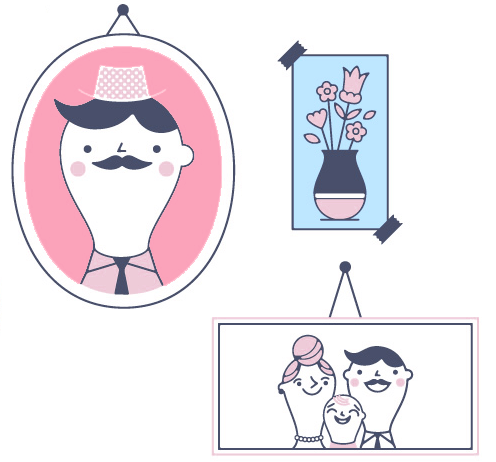 What is the best Life Insurance?
There can be no single answer to the question of what is the best Life Insurance as it will depend on individual circumstances and what you require the policy for, while different policy providers will target particular customer types and specialise in different areas.
The question you should be asking yourself is what types of life insurance are available and which best fits my needs.
As just one example of the complexity of the question, you'll need to decide whether you're looking for the best term insurance – which would cover you for the duration of the policy – or the best Whole of Life Insurance – which would be guaranteed to offer a payout whenever you died.
Compare Top 10 UK
Protection
Insurers

Takes approx. 60 seconds
 This Guide

Written by:
Michael Englefield
Content Manager at Drewberry
What makes the best Life Insurance?
Although no single answer can be given, there are a number of things you can look at to help you judge the quality of a Life Insurance policy. These include:
Clarity of policy wording
The number and range of exclusions
If premiums are guaranteed
Optional extra areas of cover
Percentage of claims paid
The size of payouts can't really be used to determine the quality of a Life Insurance policy, as this will depend on the amount that a client has chosen to cover themselves for.
You also need to think about value for money, as simply paying the most expensive premium won't necessarily guarantee you the best life cover. You're looking for the right policy at the right price, so think about a product:
Covering you for an appropriate period of time
Offering the payout level you need
From a trusted provider
Giving the level of flexibility you're comfortable with
At the cheapest price you can find (providing the above criteria have been met)
At the end of the day, the key to finding the best Life Insurance policy comes from an intimate understanding of your needs and of the product. That's why it can be crucial to speak to a well-informed financial adviser to help you find the best Life Insurance.
Need Help? Start Live Chat with our Experts

Neil
Pensions Advice

Robert
Income Protection
Which Life Insurance is best for me?
Before thinking about any detailed consideration of the best lLife Insurance, you need to decide what type of life protection policy is right for you and your circumstances. For example, a Decreasing Term Life Insurance policy may be right if you want to protect your loved ones until the mortgage is paid off, or until dependent children reach adulthood.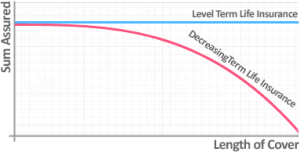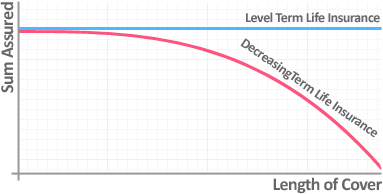 If you're planning to take on a bigger mortgage and/or have more children, an increasing or Level Term Life Insurance policy may be best for you, while Whole of Life Insurance could be the right option if you want to ensure your loved ones have a lump sum after you've gone, possibly to pay funeral costs.
If you're confused by the myriad of options when it comes to Life Insurance, again talking it through with an insurance adviser is likely to be the best way forward.

Excellent service from start to finish. Both Jack & Jake were both helpful and polite through the process. I would recommend Drewberry to family and friends.
Trevor Massey
22/01/2019
How to find the best Life Insurance company
There a number of factors you should look at when comparing Life Insurance companies to find out which one is the best for you. Most life insurers, like all insurers, publish their policy documents on their website, so you can see the level of cover you might be getting if you chose them.
Percentage of claims paid by the best Life Insurers
According to the Association of British Insurers (ABI), 98% of term insurance claims and 99.99% of Whole of Life Insurance claims were paid out in 2017.
Despite these very high percentages, you will find some insurers with higher payout rates than others, which may be one indication of the quality of the product, but with most insurers the payout rates for life cover are very high. Also, if an insurer does not publish its payout rates, it may be something that gives you pause for thought.
Our easy-to-use insurance claims statistics tool can show you the percentage of claims paid out by particular life insurers, and whether this percentage has been on an upward or downward trend.
Please note that insurers use slightly different methodologies for what is considered a declined claim, meaning direct comparisons are difficult.
Insurer Claims Statistics
When choosing our personal protection we want to know it is going to pay out when we need it to.
By choosing a product or specific insurer from the menu below you will be able to view the claims payout rates for all of the main UK insurers for income protection, life insurance and critical illness insurance.
Insurer
2015
Percentage of Successful Claims
2016
Percentage of Successful Claims
2017
Percentage of Successful Claims
Critical Illness Insurance
The best Life Insurance policies have clarity of wording
While payout rates on Life Insurance are very high, you may be wondering why they aren't 100%, especially on whole of life policies.
A lack of clarity in paperwork and policy wording is arguably the main reason for declined claims, with the ABI saying: "When claims are declined this is usually due to the customer not disclosing important information when taking out the policy, or claiming for a condition that is not covered by the policy."
While you may not understand all the terminology in the terms and conditions, see if you can get to grips with the basic meaning, ask yourself whether there are any ambiguities and if you consider any exclusions reasonable.

Looking out for good, simple definitions is important. If Life Insurance companies use overly technical and legalistic policy language, it potentially leaves them open to a claim by a consumer.
Robert Harvey
Independent Protection Expert at Drewberry
Life Insurance and exclusions: when does Life Insurance not pay?
Related to the issue of the clarity of wording is the number and range of exclusions on a Life Insurance policy.
All policies will differ and you need to expect exclusions; for example, cycling will almost certainly be covered, but downhill mountain biking may be considered an extreme sport and be excluded. Most life insurers put a suicide exclusion on policies for the first year, also.
Read the terms and conditions of your Life insurance policy and, if you feel that the number and range of exclusions is excessive or unreasonable, you're probably not looking at the 'best' policy.
Reputation of the best Life Insurance companies
In research conducted for Drewberry, 20% of people said they didn't have Life Insurance because they didn't trust providers to pay out on a claim – an impression that doesn't really tally with the actual payout rates already noted.

Provider reputation can be a difficult rating factor to quantify, so think about speaking to an expert adviser who has a wide knowledge and understanding of the industry.
Some insurers will use star ratings provided by independent financial researcher Defaqto to grade their policies, five stars being the highest rating. You may also want to consider the reputation of a provider with the public and media, looking out for negative coverage.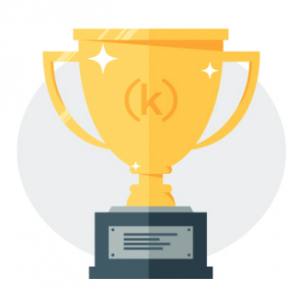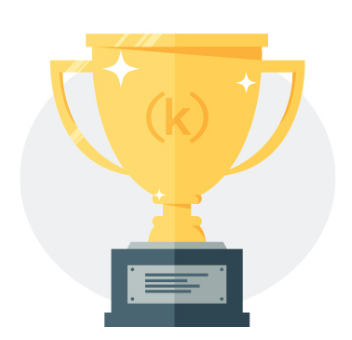 Top 5 Life Insurance Providers
Compare Life Insurance Quotes From

Aviva can trace its origins back to 1797. Its current brand was formed from the merger of Norwich Union and CGU PLC in 2000. Aviva's life cover comes with the option of guaranteed premiums and cover can last for a maximum of 50 years.

Legal & General was founded by lawyers for lawyers in a London coffee shop in 1836. It has since expanded considerably and is now one of the UK's most-recognisable financial services brands. Legal & General paid 98.6% of Life Insurance claims in 2016.

Liverpool Victoria's Life Insurance is backed by the UK's largest friendly society, which was formed in 1843. There's no maximum cover limit in terms of value and LV will offer Life Insurance with both guaranteed and reviewable premiums.

Royal London

Royal London's Life Insurance now includes both the Scottish Provident and Bright Grey brands. Long owned and operated as separate brands under the Royal London umbrella, these were absorbed under the main Royal London brand by 2016.

Launched in September 2007, PruProtect is a partnership between Discovery, a South African insurer, and Prudential. For fixed term Life Cover, Vitality will cover you up until your 90th birthday. Vitality's Life Insurance is an innovative product, with an optional Optimiser you can add to your premium that links the cost of cover to your activity levels and health.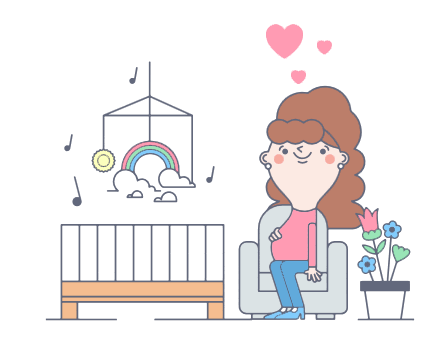 Additional Life Insurance cover
Many Life Insurance policies will have additional benefits above and beyond offering a payout on the policyholder's death, benefits that may be included as standard or offered for an additional premium.
It may seem natural to assume that the 'best' policy has the widest range of such additional cover areas, but consider what it is that you actually need and want. Paying for more cover than you need is not the way to find the best Life Insurance, but some of the cover areas to think about include:
Life Insurance with Critical Illness Cover
Most Life Insurance policies will offer Critical Illness Insurance as an add-on. If you choose this cover, it will significantly raise the price of your premium; however, this is likely to be a better choice than taking out Life Insurance plus a separate critical illness cover (CIC) policy.
If you add on CIC to Life Insurance, the main thing to be aware of is whether you're buying an independent policy or an integrated one. With an integrated policy there can be only one payout, meaning that – should you make a successful critical illness claim – there will be no further payout from the Life Insurance after you die.
Independent critical illness cover allows the Life Insurance element of the policy to continue after a successful critical illness claim.
Terminal illness cover
Terminal illness cover is usually a standard feature of Life Insurance policies, allowing for a payout to be made before the policyholder's death if they're diagnosed with a terminal condition.

If the prognosis is that you'll survive for less than 12 months, most Life Insurance policies will pay out early, meaning you have some financial support for you and your loved ones during this difficult time.
Jeremy Cornford
Independent Protection Expert at Drewberry
The payout may be lower – perhaps by about 3% – than if it was made after death, and terminal illness cover is commonly excluded if the claim is within 12 months of the end of a term policy. Note also that there has been criticism of the level of medical proof required by some insurers.
Are guaranteed premiums better than reviewable premiums for Life Insurance?
Generally, guaranteed Life Insurance premiums – where the monthly sum you pay doesn't change through the life of the policy – are seen as 'better' than reviewable Life Insurance premiums. The Financial Ombudsman Service says that most complaints about Whole of Life policies relate to the latter.
Reviewable premiums may be cheaper at the outset of the policy, but could prove significantly more expensive in the longer term as insurers are free to raise premiums over time. This may happen if, for example, the provider experiences higher claim levels than it had anticipated, or if a major change in interest rates increases its cost base.
Other life insurance options
Waiver of premium
This option can mean that, if you find yourself in unfortunate circumstances, your Life Insurance policy remains in place without you having to continue to make premium payments; this may be, for example, if you can't work because you've become seriously ill.

Flexible options
Policies can come with an enormous range of flexible options that can seem great to cope with changing, unpredictable circumstances. But you also need to remember that the more flexibility you build into a product, the more you're likely to pay in premiums.
Some common options include:
Guaranteed insurability – allows you to increase your level of cover without a further medical assessment
Benefit indexation – the level of your potential payout will increase in line with inflation
Renewable term Life Insurance – gives the option to renew at the end of the policy without a further medical assessment
Convertible term Life Insurance – can be turned into a whole of life policy without a further medical assessment
Renewable and convertible hybrid Life Insurance – a term policy with the potential for renewal and/or to be turned into Whole of Life cover.
Life Expectancy Calculator
Your Life Expectancy Results
Is it best to hold multiple Life Insurance policies?
While you can have as many Life Insurance policies as you like, that may not be the most cost-effective way of increasing the payout from your Life Insurance policy.
If you already have Life Insurance but you find that you need more or different cover, there are likely to be a number of options open to you, including taking out an additional policy.
If you're thinking of increasing your cover by purchasing an additional life protection policy, it's worth checking first what guaranteed insurability options your existing policy has.
For example, it may be possible to increase your existing Life Insurance with no need for further medical underwriting, saving you from buying an additional policy. Such life events include having a baby or getting a larger mortgage.
Sam Barr-Worsfold
Independent Protection Expert at Drewberry
Is it best to write a Life Insurance policy in trust?
It's often best to write a Life Insurance policy into trust, but there are times when it isn't needed. If you're taking out a joint Life Insurance policy, for example, the payout usually goes directly to the remaining policyholder, so a writing your joint Life Insurance policy into trust isn't usually needed.
However, if you were both to die at the same time, or the joint life policy is written on a second life basis, then writing the policy into trust would be of benefit. Writing your Life Insurance policy in trust costs nothing and can cut delays with probate, so it's often worth it.
A discretionary trust is probably the best answer for joint Life Insurance policies, as these can be specifically designed to pay out to the second partner on request, if they survive at least 30 days after the first death occurs.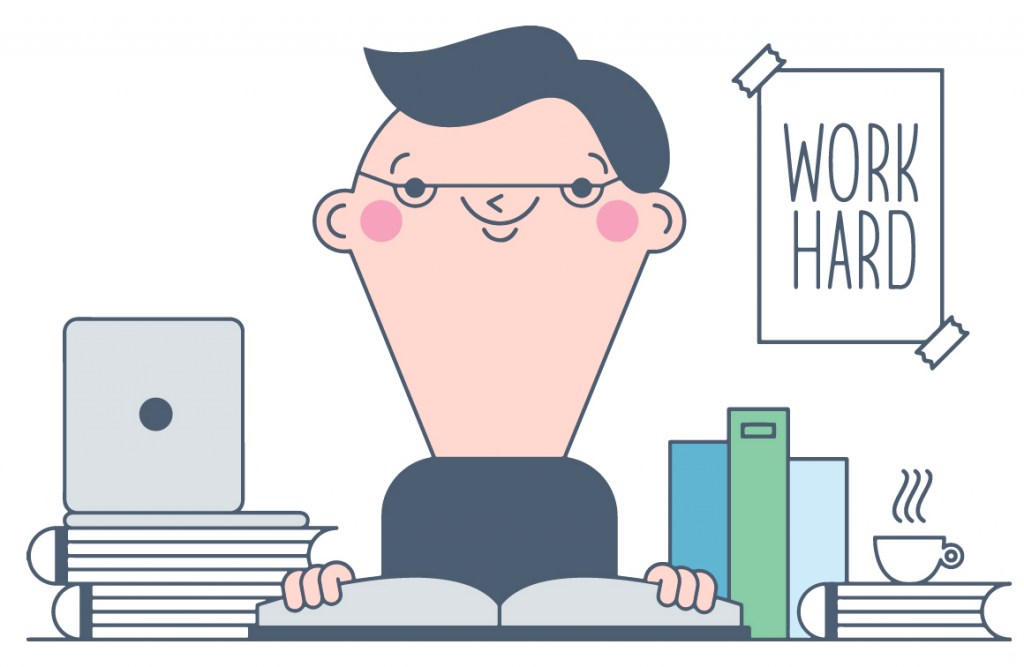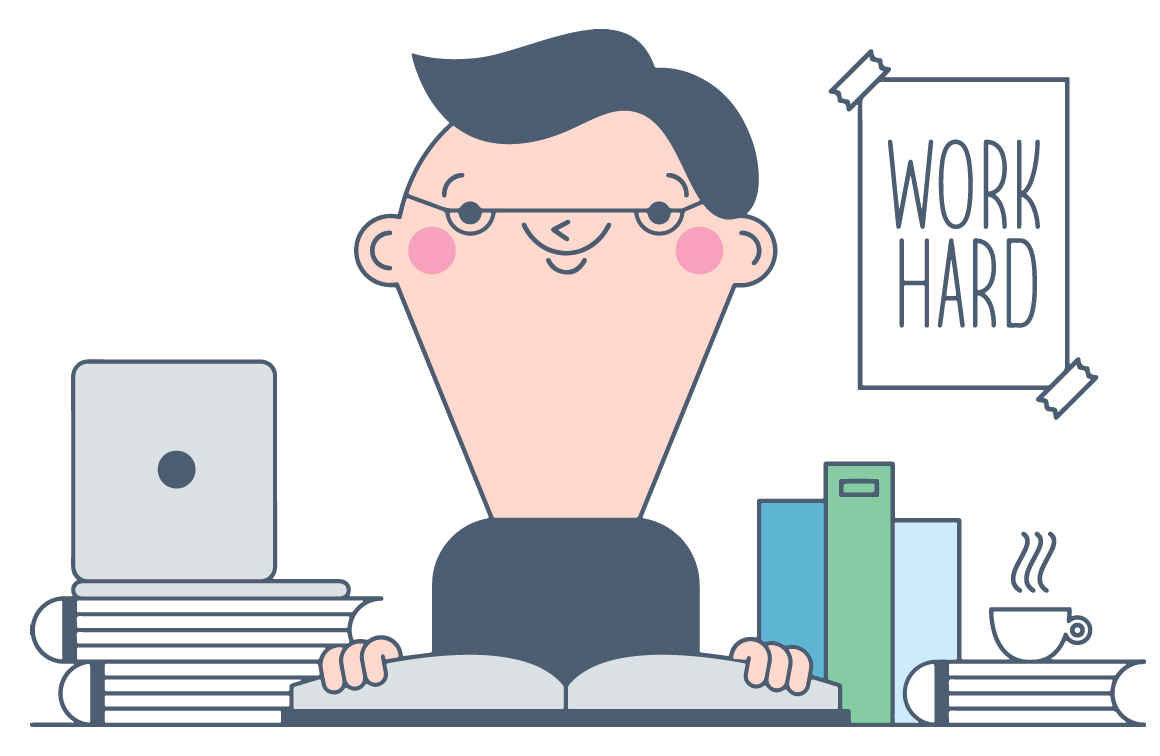 Expert advice on finding the best Life Insurance
Using our quick and easy online Life Insurance quote service can be a good start as you research the best policy for your needs, showing you a range of options with details of:
The requested level of life cover
The requested level of Critical Illness Cover (if any)
The payout percentage rate (if published by the insurer)
The requested policy term
Whether premiums are guaranteed or reviewable
The cost per month (with and without Critical Illness Cover).
If you see an option you like the look of, you'll be able to view the key facts of the policy. As with any insurance, reading the terms and conditions with care is something you should always do.

Remember, though, that finding the best Life Insurance is an individual matter and an online search is unlikely to get to grips with the complexities and the full range of options.
For such an important product, think about calling one of our advisers on 02084327333, or – to save your phone bill – request a financial advisor call back through our site.
Tom Conner
Director at Drewberry
Compare Top 10 UK
Protection
Insurers

Takes approx. 60 seconds
Frequently Asked Life Insurance Questions
I've seen insurance 'guaranteed insurability option' on insurance policies when I've...
What's the ideal length of time to set my Term Life Insurance for? Is it better to set a longer...
I've just left my job to go freelance and need to replace the old Life Insurance policy I had...
We are just about to send our only child off to a private secondary school and no doubt University from...
Other Popular Articles


Use our 2019 Term Life Insurance Calculator, get expert advice and compare online quotes from Aviva, Vitality and other top UK insurers...


Decreasing Term Life Insurance is one of the different types of Life Insurance policies and is often used as Mortgage Life Insurance. But how does it work?


Read our 2019 Company Life Insurance Guide and find out when your company can pay your life insurance premiums, get expert advice and compare online quotes from Aviva, Vitality...


Our 2019 guide to help you understand how much life insurance costs, get expert advice and compare online quotes from the top UK insurers...