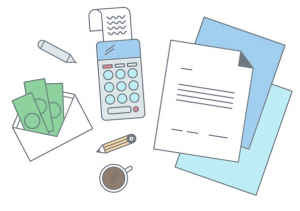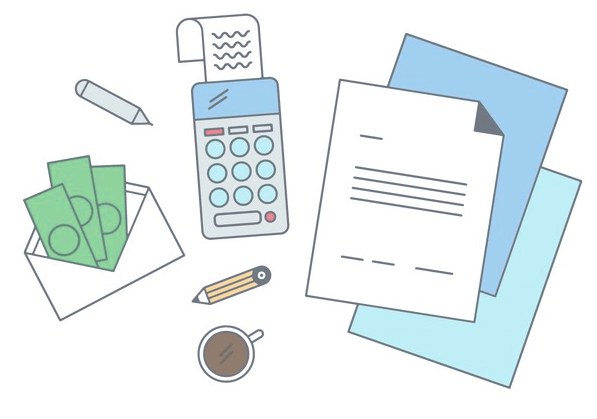 Term Life Insurance Calculator
Our Life Insurance Calculator works out how much your Life Insurance will cost and provides you with online quotes from all the top UK insurers. So long as you are in good health your premiums will largely be based on the amount of cover you require and how long you require it for.
We can start by working out how much cover you need by considering the financial support your loved ones might need should you die. Typically, Life Insurance is used to:
Pay off your mortgage and other debts
Cover your funeral costs
Meet daily living expenses
Plan for the future, e.g. put children through university or keep up with school fees.
Compare Top 10 UK
Protection
Insurers

Takes approx. 60 seconds
What is Life Insurance?
Life Insurance is designed to provide a benefit to your beneficiaries should you pass away while the policy is live. However, there are several different types of Life Insurance and this will have an impact on how much Life Insurance premiums will cost.
Types of Life Insurance
Decreasing Term Insurance
The benefit on a Decreasing Term Insurance policy falls over time, reaching zero by the end of the policy. This is typically used alongside a straightforward repayment mortgage, where the amount you owe and therefore the cover yo need is falling as time goes on.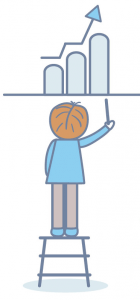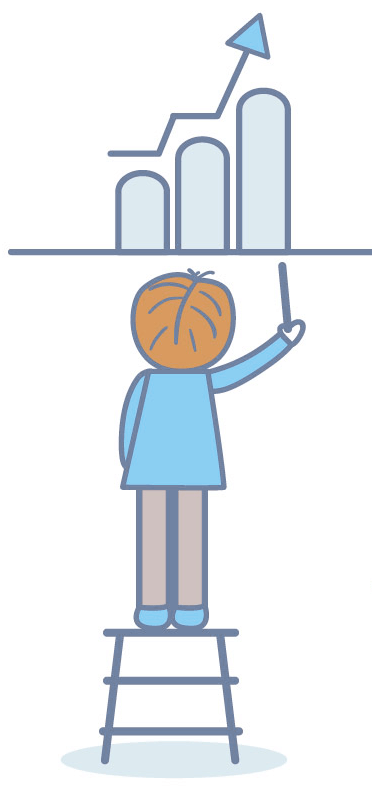 Level Term Insurance
Level Term Insurance pays out a fixed cash lump sum to your loved ones. This figure doesn't change over time and stays the same for the life of the policy. This means the benefit paid on a 30 year term insurance policy would be exactly the same in the first year as in the 25th year.
As the benefit remains level, level life cover is more expensive than Decreasing Term Insurance because the risk to the insurer remains level over time. This is compared to decreasing cover, where the risk the insurer is taken essentially falls to zero along with the sum assured by the end of the policy.
Family Income Benefit
Family Income Benefit works slightly differently. Instead of receiving one lump sum, as with term insurance, your loved ones receive a regular income for a set number of years. So if you died in the fifth year of a 25 year Family Income Benefit policy, your family would receive a regular income for the next 20 years.
Family income benefit is often used to help maintain your partner and children's standard of living until they are of an age where they are self sufficient such as when they finish full time education. If you are paying school fees this is a great way to ensure your children's education is not disrupted should the worst happen to you.
Need Help? Start Live Chat with our Experts

Neil
Pensions Advice

Robert
Income Protection
How Much Does Life Insurance Cost?
When you run a Life Insurance calculator, you'll find the single biggest factor in determining the cost of life cover is the size of your benefit. Below is a guide to calculating how much Life Insurance you need, but there are also other factors that will have an impact on your Life Insurance premiums.
These include:
Your age
Your state of health
Your smoker status
Whether your cover is level or decreasing.

Often people feel that Life Insurance must be expensive, especially if they're applying for hundreds of thousands of pounds to cover a mortgage. However, assuming you're young and healthy, the price of Term Life Insurance is typically pretty sensible. That's because the risk of you passing away is relatively low.
Ciaran King
Independent Protection Expert at Drewberry
Life Insurance Premium Calculator
In the tables below, we've run a Life Insurance calculator to work out monthly premiums for a non-smoking accountant of two different ages looking for £250,000 of cover. We've included premiums for two different types of life cover: level and decreasing. These Life Insurance calculations are based on them wanting a single policy with no additional Critical Illness Cover over a 25 year term.
Level Life Cover
(£250,000)

Age 25

Age 45

£8.43
per month

£30.41
per month
Decreasing Life Cover
(£250,000)

Age 25

Age 45

£6.65
per month

£20.26
per month
For consistency all premiums are for AIG's YourLife Plan Term Assurance policy as of 17/11/2017.
How Much Life Insurance Do I Need?
How do you calculate how much Life Insurance you need? That's a difficult question and will vary by person. It will depend on your liabilities and how much you want to leave your family.
How Much Mortgage Life Insurance Do I Need?
Mortgage Life Insurance is designed to repay your mortgage should you pass away before you can repay the debt. This protects your family and allows them to stay in the family home should the worst happen without having to worry about mortgage repayments.


To calculate how much Mortgage Life Insurance you need, work out how much is left on your mortgage. Your benefit should always match the outstanding mortgage balance so you can be sure the debt is repaid.
What type of mortgage do you have?
Repayment mortgage – with a repayment mortgage, the amount you owe falls over time. That means the amount of Life Insurance you need also reduces over time in line with the outstanding debt. Decreasing Term Life Insurance is therefore best suited to a repayment mortgage, as the amount of cover reaches zero by the end of the term and the end of the mortgage.
Interest-only mortgage – an interest-only mortgage sees you repay only the interest on the debt and not the outstanding mortgage balance. This means the amount of life cover you need will have to stay fixed over time, just like the mortgage debt. A Level Term Insurance policy is best suited for interest-only mortgages.
Life Insurance for Other Debts
As well as your mortgage, consider any other debts you have that you might want to repay after your death. This might include bank loans credit cards and any other finance.
If you're making regular repayments on these debts, such as bank loans, then you can have a decreasing policy just as with a mortgage. If you're not making regular repayments to reduce the debt, you may want to consider a Level Life Insurance policy to leave enough cash to repay these non-mortgage debts.
Life Insurance and Funeral Costs
According to SunLife's annual Cost of Dying Report, in 2017 the cost for a basic funeral stands at £4,0781. This is the first time the cost of a funeral has topped £4,000 and doesn't include 'discretionary' funeral spending, such as catering, limo hire, flowers, a headstone/memorial etc. Discretionary expenses take the total cost of a funeral in 2017 to more than £6,000.


Many people don't have sufficient cash to spare in their bank or in the estate, especially if the bulk of the estate is tied up in a home the family is still living in, to pay for funeral costs.
You can therefore opt to include funeral costs in your Life Insurance calculation to ensure your family don't have to worry about such expenses.
1. https://www.sunlife.co.uk/workarea/downloadasset.aspx?id=19327358947
Whole of Life Cover
Whole of Life Insurance guarantees a payout on your death, whenever that may be, rather than over a set term. For this reason, people often use Whole of Life Cover for funeral expenses. Such policies include Over-50s Life Insurance policies.
Do You Want to Leave a Lump Sum or Income?
On top of everything else, such as paying off your mortgage and other debts and covering funeral expenses, you may want to leave a lump sum or income behind so your family can maintain their standard of living after you pass away.

If you want to leave a lump sum, this can be achieved with a Level Life Insurance policy.
Level Life Insurance maintains a steady sum assured throughout the life of the policy, usually over and above whatever is left on your mortgage. That ensures your family will always have a lump sum left over even after debts are cleared and the funeral is paid for.
Alternatively, you could opt for Family Income Benefit. This will provide your loved ones with an income for a set number of years rather than a lump sum. This can be used to keep up with mortgage repayments, cover school fees and generally maintain the lifestyle your family had before you passed away.

Excellent service from start to finish. Both Jack & Jake were both helpful and polite through the process. I would recommend Drewberry to family and friends.
Trevor Massey
22/01/2019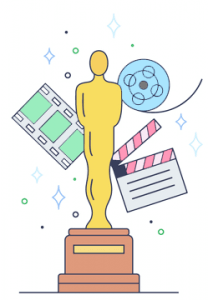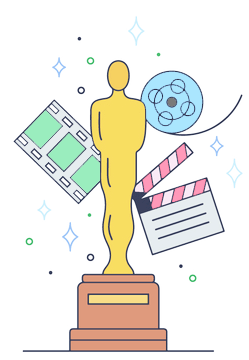 Compare Top UK Life Insurance Companies
| | |
| --- | --- |
| | Aviva can trace its origins back to 1797. Its current brand was formed from the merger of Norwich Union and CGU PLC in 2000. Aviva's life insurance plan takes a modular approach which allows you to add a variety of options to your policy. |
| | Legal & General was founded by lawyers for lawyers in a London coffee shop in 1836. Their Life Insurance has a maximum 40 year term and the possibility of unlimited cover. |
| | Liverpool Victoria's Life Insurance is backed by the UK's largest friendly society, which was formed in 1843. If you decide to add its Critical Illness Cover to your Liverpool Victoria Life Insurance policy, you're covered for 64 serious illnesses. |
| | Royal London's Life Insurance now includes both the Scottish Provident and Bright Grey brands. Royal London was voted Best Life Insurance Provider in The Money Pages' Personal Finance Awards in both 2015 and 2016 |
| | Launched in September 2007, PruProtect is a partnership between Discovery, a South African insurer, and Prudential. With Vitality you have the option of including their Optimiser programme, which offers additional benefits and lifestyle rewards providing you engage with the programme's health and fitness goals. |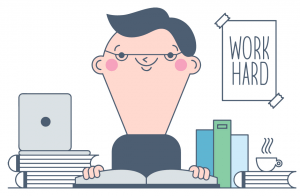 Get Expert Advice Calculating Your Life Insurance
Use the Life Insurance calculators on this page to work out how much your premiums will be given your needs and circumstances. You'll be able to generate quotes from all the UK's top Life Insurance companies to find the best deal for you.

While the tools on this page help, identifying the best policies is only half the battle. You also need to understand exactly how your chosen protection works. For instance do you want guaranteed or reviewable Life Insurance premiums? Are you sure you're not over- or under-insuring yourself?
These questions are all areas where the advice of an expert can really prove its true value. To speak to one of Drewberry's Life Insurance experts, don't hesitate to pop us a call on 02084327333.
Rob Harvey
Independent Protection Expert at Drewberry
Compare Top 10 UK
Protection
Insurers

Takes approx. 60 seconds
Frequently Asked Life Insurance Questions
I'm looking to take out Life Insurance and have read about an additional benefit called Terminal...
I'm looking into obtaining Life Insurance so my family have enough to get by on should the worst...
We have just increased our mortgage, we have existing life insurance but this no longer covers the mortgage...
I currently have a personal Life Insurance policy, but I just switched jobs and my new employer offers...
Other Popular Articles

Read our 2019 Best Life Insurance Guide, get expert advice and compare online quotes from Aviva, Vitality and other top UK insurers....


Decreasing Term Life Insurance is one of the different types of Life Insurance policies and is often used as Mortgage Life Insurance. But how does it work?


Read our 2019 Company Life Insurance Guide and find out when your company can pay your life insurance premiums, get expert advice and compare online quotes from Aviva, Vitality...


Our 2019 guide to help you understand how much life insurance costs, get expert advice and compare online quotes from the top UK insurers...