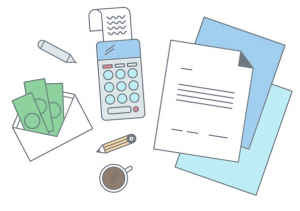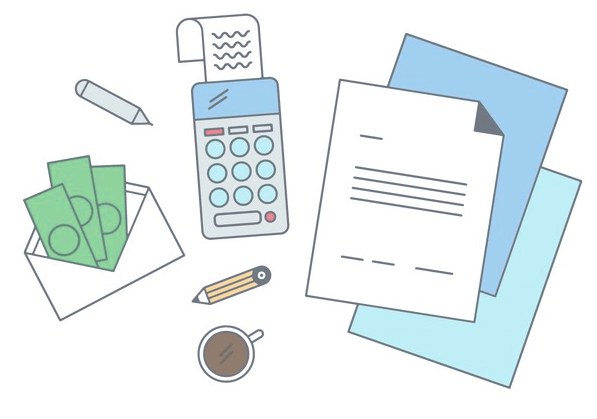 Income Protection Calculator
Our Income Protection Calculator aims to answer the two biggest questions people have about Income Protection Insurance:
How much does Income Protection cost?
How much Income Protection cover do I need?
The cost of Income Protection depends largely on the benefit, your occupation and how quickly you want the policy to pay out should you be unable to work.
To calculate the amount of cover you need, consider all of your outgoings. The 'big bills' are the obvious ones, such as rent/mortgage, utilities, groceries and council tax. However, you can also cover income used for discretionary expenditure, such as eating out or gym memberships.
With regards to how quickly you want the policy to pay out it is best to align your deferred period with any sick pay entitlement or savings you have. The longer you can extend the deferred period the more cost effective your income protection premiums.
Compare Top 10 UK
Protection
Insurers

Takes approx. 60 seconds
What is Income Protection?
Income Protection Insurance is a policy that pays out a proportion of your wages if you're unable to work due to accident or sickness. For this reason, it's also known as Accident & Sickness Cover.
The benefit you receive from a personal Income Protection plan is entirely tax-free and can be used to maintain your living standards while you're off work with an illness or injury.

The payout can be used for anything from keeping up with your mortgage repayments to making sure you can still do your weekly shop.
The best Income Protection policies will pay out long-term, lasting until your desired retirement age. Once the cover is live, if you fall ill or have an accident then your insurer begins paying out after an initial waiting period known as the deferred period.

Given the minimal level of statutory sick pay and other government benefits available, many find they couldn't live on state help alone if they couldn't work. As a result, more and more people are turning to Income Protection to provide them with stability and a guarantee of an income should they be unable to work.
Samantha Haffenden-Angear
Independent Protection Expert at Drewberry
Calculating the Cost of Income Protection
The cost of Income Protection Insurance depends primarily on the factors below:
Your age
Your health/medical history
Your occupation
The amount of cover you're applying for
Your deferred period
Your policy's cease age
Whether you index the benefit so it maintains pace with inflation.
TIP: Lengthening the deferred period and lowering your policy's cease age are just two such ways of making it affordable while still being appropriate for your needs. .
The best time to consider getting Income Protection is when you're young and healthy. Policies are cheaper the younger we are as there's a lower likelihood of us suffering an illness or injury. And if you take out cover while you're healthy, there won't be any exclusions on your policy or an increase in premiums due to your medical history.

An expert adviser is qualified to walk you through making these policy adjustments. That way, you get peace of mind that you've got the cover you need at the best possible price.
You are able to get instant online Income Protection quotes and if you need further help you'll have access to one of the team at Drewberry who'll do everything we they can to find you the best policy.
Michael Barrow
Independent Protection Expert at Drewberry
Income Protection Premium Calculation
In the below table, we've calculated the Income Protection Insurance premiums for a non-smoking, employed, healthy accountant of two different ages with a benefit of £2,000 per month.
For consistency, we've picked the cheapest insurer that offers:
Full-term cover (to age 65)
Guaranteed premiums (so the premiums won't change over the life of the policy)
No indexation (the benefit won't rise with inflation)
An 8 week deferral period.
| | |
| --- | --- |
| Age 30 | Age 50 |
| £45.63 per month | £113.22 per month |
| | |
Income Protection quotes are correct as of 17/11/2017
As you can see, the cost of Income Protection cover rises as you get older due to the increased risk of us falling ill. However, there's plenty an expert adviser can do to help rein in the price of your premiums. All you need to do is discuss your needs with them for help and advice.
Sam Barr-Worsfold
Independent Protection Expert at Drewberry
How Much Income Protection Do I Need?
How much Income Protection you need depends on your monthly expenditure, but you've also got to consider how much you can insure. As a general rule of thumb, you can insure between 50% and 60% of your gross annual income with Income Protection depending on your chosen insurer.
Drewberry's financial advisers can help you go through your living expenses to identify how much cover you need. It's easy to take into account the obvious bills:
Mortgage/rent
Council Tax and Utilities
Groceries and other household costs.
On top of this, you also want to consider other expenditure, such as:
Cost of running a car
Mobile phone bills
Other insurances (e.g. home insurance)
Discretionary expenditure such as a gym membership or eating out.
Once you've calculated your 'core' outgoings each month, the expenditure you simply can't do without, you'll usually arrive at how much Income Protection you need.

It can be tempting to simply go for the maximum you can insure, but this will increase the cost of Income Protection cover considerably and you may find you don't need the entire benefit.
For example, if you're not working you won't have any commuting costs. You might also cut back on some of the luxuries if you're off work due to accident and sickness as a result of your illness and so find you won't need 100% of the benefit you're entitled to.
Ciaran King
Independent Protection Expert at Drewberry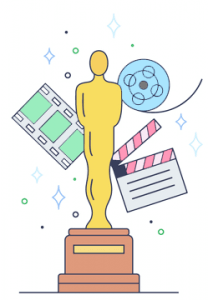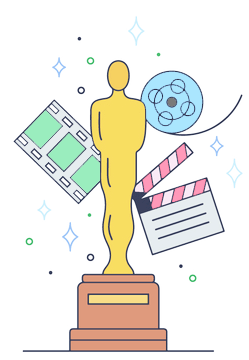 Compare UK's Top Accident & Sickness Insurers

Aviva's Income Protection offers a maximum benefit of 55% of your earnings to a cease age of 70. Additional benefits include cover for specified fractures.

British Friendly's Income Protection policy will cover you for the lower figure of 70% of your pre-tax earnings or £45,000 per year.

Cirencester Friendly provides Income Protection for up to 65% of your earnings and offers a deferral period as short as 1 day.

Legal & General is one of the most-recognised financial services brands in the UK, L&G Income Protection provides cover for up to 60% of your earnings with a maximum policy cease age of 70.

Liverpool Victoria is the UK's largest friendly society offers a variety of Accident & Sickness Insurance, including Budget Income Protection, Personal Sick Pay and standard Income Protection. You can insure up to 60% of your earnings

Royal London is one of the UK's largest mutual societies and provides Income Protection for up to £250,000 per year.

Vitality's Income Protection policy offers cover for up to 60% of your earnings and comes with the option to add its Optimiser programme, which gives you the chance to win lifestyle rewards and cheaper premiums for healthy living.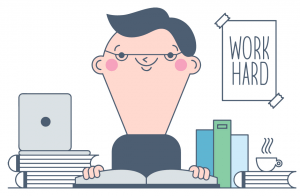 Get Expert Advice When Comparing Income Protection

At Drewberry, we feel that Income Protection is one of the most important insurance products on the market. We all think to insure our homes and cars, but what about our income? After all, that's what pays for everything at the end of the day.
We have a whole team of advisers dedicated to providing income protection advice so if you need any help please don't hesitate to call us now on 02084327333.
Rob Harvey
Independent Protection Expert at Drewberry
Compare Top 10 UK
Protection
Insurers

Takes approx. 60 seconds
Frequently Asked Income Protection Insurance Questions
I'm considering taking out Income protection and was wondering if I were to have an accident whilst...
I want to take out this cover but loads of places have declined to quote stating that I am over the maximum...
Am I still eligible for Income Protection if I'm self-employed or is it only for people who...
I'm a smoker and I have been told that smokers pay more for insurance including Income Protection...
Other Popular Articles

Read our 2019 Best Income Protection Guide, get expert advice and compare online quotes from Aviva, Vitality and other top UK insurers...


Our 2019 guide covering how much income protection costs, get expert advice and compare online quotes from the top UK insurers...

What is the difference between Income Protection and Critical Illness Insurance? Find Out what policy best fits your personal situation...


A lot of self employed don't know that they are eligible for Income Protection Insurance, which will protect their earnings if they are unable to work.