Why Loss of Earnings Insurance?
Earnings Insurance protects your income against the risk of you not being able to work through accident or sickness
It's also possible to include unemployment cover, protecting you against the risk of forced redundancy
It will pay out a proportion of your wages, often up to 65%, either for a short period (e.g. two years) or to your expected retirement.
Your salary pays for food, bills and housing costs – how would you afford these expenses if you lost your earnings?
According to Which? Money, Income Protection – is the one product that every working adult should consider.
What is it?
What Does Earnings Insurance Cover?
Accidents & Sickness
Most people want to protect their earnings against an illness or injury that keeps them from working. If you were laid up in bed after an accident or period of sickness, how would your finances cope?
2 in 5 adults had no more than £1,000 in savings to fall back on if they couldn't earn their wages, which wouldn't cover your everyday expenses for very long.
Unemployment
It's also possible to get cover that will temporarily protect your earnings if you're made forcibly redundant. However, Unemployment Insurance isn't right for everyone – they're poorly-suited to the self-employed and company directors.
What does it cover?
How Does Earnings Insurance Work?
You can't work due to an accident or sickness, or you're made forcibly redundant
You make a claim with your insurer. This will require you to submit evidence such as a doctor's certificate or redundancy letter stating that you're no longer in work.
After the end of your chosen deferred period, the insurer will start paying out a tax-free income to you each month.
The policy continues payout out either until you return to work or until the maximum policy payout length.
With most traditional Income Protection policies you can make multiple claims over the life of your policy unlike Critical Illness Cover where it tends to terminate once a claim has been paid.
How does it work?
Do I need Earnings Insurance?
How would you pay your bills if you lost your salary?
Most people underestimate how important our earnings are. We think to insure our homes, holidays, cars and even our pets but forget to cover what pays for everything – our salary.
Too often, the government benefits available, such as Employment and Support Allowance (ESA), simply aren't sufficient to maintain average household expenditure if you lost your income through illness or injury.
Qualifying for government incapacity benefits has become increasingly difficult with many ESA claims being declined it has never been more important to make your own provisions.
Do I need it?
Your Key Options
Choose your level of cover
Decide how much you need each month to maintain your outgoings, keeping in mind you can typically cover between 50% and 65% of your earnings.
Choose your deferred period
This is how long you can wait before receiving the benefit; the longer your deferred period, the cheaper the cover.
Choose your policy cease age 
For long-term cover, choose how long you want the policy to pay out for (maximum payout lengths are typically up to age 70).
Choose your premiums
Guaranteed premiums will never change (unless you index your benefit to maintain pace with inflation); age-banded premiums are cheaper initially but rise in line with your age.
Your options
Compare Top 10 UK
Protection
Insurers

Takes approx. 60 seconds
This Guide

Written by:
Michael Englefield
Content Manager at Drewberry
What is Loss of Earnings Cover?
Loss of Earnings Cover is designed to insure your wages against the risk of accident, sickness or unemployment.
Most policies cover your salary against the risk of incapacity if you can't work due to any medical reason. It's also possible to get insurance cover against the risk of you being forced out of work due to redundancy, although this would typically come under a separate policy.
If you can't work or are made redundant, you'll receive a proportion of the normal income you'd receive from employment each month.
This will be paid until you were well enough to return to work, you found another job or you reached your maximum claims duration (for short-term policies and Unemployment Cover). You can usually insure between 50% and 65% of your gross income.
Need Help? Start Live Chat with our Experts

Neil
Pensions Advice

Robert
Income Protection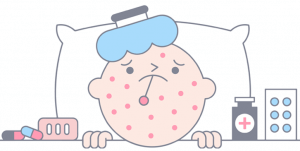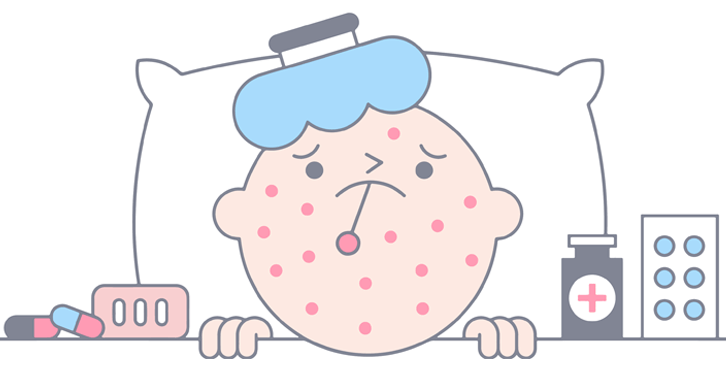 Why Get Earnings Insurance?
The risk of accidents and sickness is higher than most people estimate. According to our 2015 survey, 36% people had required a month or longer off work due to incapacity, while 1 in 5 workers had needed to take over 3 months off work.
Meanwhile…

Many people think they'll be able to rely on the state if they couldn't work due to accident or sickness but for most of us this simply isn't true. State benefits just aren't enough to support most households.
Statutory Sick Pay is worth just £92.05 per week if you're employed. If not, you have to go on Employment and Support Allowance, which is worth just £73.10 per week initially. Although other benefits are available, they're rarely sufficient to make up for a household's lost income.
Rob Harvey
Independent Protection Expert at Drewberry
How Does Earnings Cover Work?
The first point to make is that your policy should cover you in your own occupation. This means you'll be insured for any accident or sickness that medically prevents you from doing your specific job.
Once your policy is live, you pay the premiums each month. If at any point you are unable to work then you have the ability to claim from the insurer and start receiving a monthly benefit after the end of your deferred period.
While you're in a claim, the insurer will continue to pay out each month until either you're well enough to return to work or reach the end of your policy's payment period. For long-term cover this will typically be your retirement age; for short-term cover and Unemployment Insurance this is generally between one and five years.

Provided excellent, in-depth advice on the income protection market and researched the market thoroughly to find cover which suited my needs.
Chris Wade
18/03/2019
Your Loss of Salary Insurance Options
The main choice you'll have to make when taking out Income Protection is how much cover you need. The size of your monthly benefit will determine the cost of cover more than most other metrics. You can typically insure between 50% and 65% of your income, so consider how much of your wages you'll need to protect.
Policy Cease Age/Length of Cover
There are two types of Earnings Insurance:
Short-term protection will only typically pay out for a maximum of one or two years per claim, although it's possible to get policies that will cover you for five years.
Long-term Income Insurance will pay out right up until retirement if you're medically incapacitated and can never work again.

Short-term policies are cheaper than long-term policies because the insurer will have to pay out for less time in the event of a claim.
However, research from LV and Aviva, two of the biggest Income Protection providers, have revealed that the average claim lasts for around seven years. This is far beyond most short-term policies and could leave you in financial difficulty once your payment period ends.
Mike Barrow
Independent Protection Expert at Drewberry
Type of Premiums
There are three types of premiums for Earnings Insurance:
Guaranteed premiums stay fixed over time (unless you've opted to index your premiums – see below)
Age-banded premiums rise each year in line with your age to take into account the increase risk as we get older, based on a set percentage laid out in your policy documents
Reviewable premiums entitles the insurer to review your premiums on an annual basis and increase them as they see fit with no pre-agreed metric behind the decision.
Drewberry doesn't tend to recommend reviewable premiums for the majority of clients. The way insurers apply these increases makes it difficult to know how much your Earnings Insurance will cost from year to year.
Indexation
When you index-link your policy, you're ensuring that the benefit will rise each year in line with inflation. This prevents the purchasing power of your payout won't be eroded over time. If you intend to have the policy over the long-term, it's important to consider indexing your policy.
The insurer will write to you each year detailing the rise in the retail prices index and inform you that, if you agree, they'll raise your benefit by the rate of inflation and increase your premiums accordingly to take this rise into account.
Your Deferral Period
When you take out Wage Insurance, you'll be asked to choose a deferral period. This is how long you can wait before the cover will kick in. Also known as the waiting period, this can vary in length from anywhere from one day to two years depending on your insurer.
The longer you can wait to receive the Income Protection benefit, the lower the cost of cover will be because you represent a lower risk to the provider.
How Much Does Loss of Wages Insurance Cost?

The cost of Loss of Wages Insurance will vary depending on all of the above factors. The price of cover is also tailored to you as an individual, as it will take into account any health problems you may have.
If you're worried about the cost of Income Protection, speak to an expert adviser such as one of the team at Drewberry. We know the ins and outs of these policies so are well-placed to find you the best deal.
Victoria Slade
Independent Protection Expert at Drewberry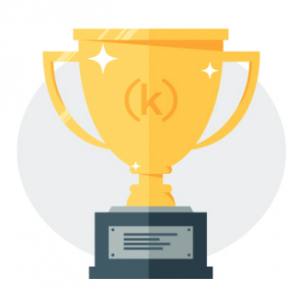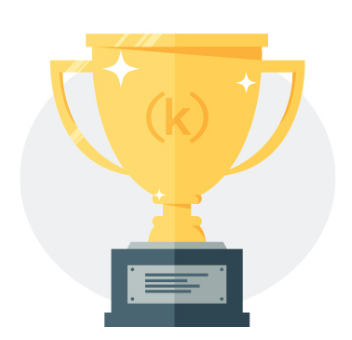 Top 7 Earnings Insurance Providers
| | |
| --- | --- |
| | Aviva Income Protection Solutions is the Earnings Insurance offering of Aviva, one of the UK's largest insurers that can trace its origins back to 1797. Aviva's Earnings Insurance Income Protection will cover you up to the age of 70 if you choose this as your policy cease age and will cover a maximum of 60% of your gross earnings. |
| | British Friendly is a UK friendly society based founded in 1902. Today it is one of the UK's biggest friendly societies. British Friendly specialises in providing Income Protection and can protect the lower of £45,000 or 70% of your income. |
| | Cirencester Friendly has been providing UK workers with Income Protection since its foundation in 1889,. Today, it has more than 30,000 members and will provide Earnings Insurance for most professions on an own occupation basis. In 2017, Cirencester Friendly won the COVER Excellence Customer Care Award. |
| | Arguably one of the UK's most-recognisable financial services brands, Legal & General was founded in 1836. It now has more than 10 million protection customers worldwide, including UK Earnings Insurance customers, to whom L&G offers both short- and long-term cover. |
| | Liverpool Victoria is one of the UK's leading friendly societies. It has around 5.8 million customers, offering them three different levels of cover: Income Protection, Budget Income Protection and Personal Sick Pay Insurance. |
| | Royal London was founded in 1861. Since becoming a mutual society in 1908, it has become the UK's largest mutual provider of life, pensions and investments solutions. Royal London previously owned and operated the Bright Grey and Scottish Provident brands separately from its main Royal London banner; however, these were both rebranded as Royal London from 2016. |
| | Although only founded in 2007 from the merger of PruProtect and Discovery, Vitality has grown to become one of the country's leading protection companies. You can add the Vitality Wellness Optimiser to your cover, which means you may be eligible for ongoing premium discounts if you keep up with a health and fitness regime and pass annual health checks. |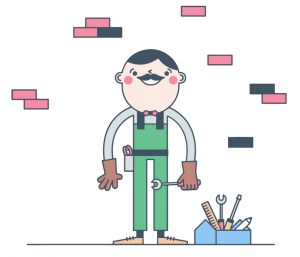 Can I Get Earnings Insurance if I'm Self-Employed?
Yes, you can get Income Protection Insurance for the self-employed. Just because you're not employed doesn't mean you can't suffer an illness or injury that prevents you from doing your job. Here, Accident & Sickness Cover can step in to protect your earnings.
In fact, you're more vulnerable as a self-employed individual because you don't have an employer to offer you any sick pay. That means most people feel it's even more important to get self-employed Income Protection so they've got the cover they need.
Drewberry never recommends Unemployment Insurance for the self-employed. This is because it's almost impossible to make a claim as a sole trader, contractor or director due to the nature of the way you work. As such, we'd suggest Accident & Sickness Cover only for the self-employed.
Raising Awareness of Income Protection Insurance
Key Considerations with Unemployment Cover
Unemployment Insurance can be a valuable product for certain people, but it has a number of limitations that you'll need to be aware of before taking it out.


For instance, most unemployment insurance isn't long-term and will pay out for a maximum of 12 months. Insurers also typically place a limit of 36 (non-consecutive) months on a policy before it terminates.
Loss of earnings insurance which includes redundancy cover is particularly ill-suited to the self-employed because of the way in which they work. A self-employed person is still technically employed by themselves or their limited company, even if they lose a big contract.
Winding the company up through lack of work is also not always seen as a legitimate reason to make a claim on such a policy.
Claiming on Unemployment Insurance
With Unemployment Cover, your deferral period begins after you finish work. Many people are given a certain period of notice when they're made redundant, or put on gardening leave, and you're unable to claim on your Unemployment Insurance until your final salary payment from your company.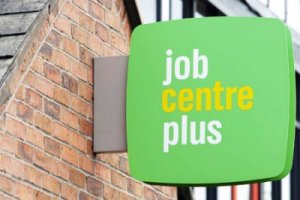 Your deferral period starts as soon as your wages from your employer stop, so if you had a three month notice period and an eight week deferral period, you'd potentially have to wait five months before receiving anything.
The chances of you not finding a job within such a long period are fairly slim for most people, making Unemployment Insurance one of the more difficult protection policies to claim on.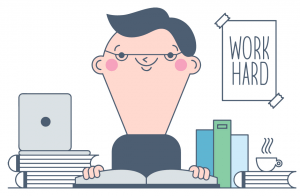 Expert Advice on finding the best Earnings Insurance
Getting Loss of Earnings Insurance in place is a key way to protect you if you can't work. However, there's a lot to think about before a policy like this goes live, which is why it's beneficial to get some advice.
The team at Drewberry help clients with their income protection needs every day so are well-placed to offer you a hand. Just pop us a call anytime on 02084327333.
Tom Conner
Director at Drewberry
Compare Top 10 UK
Protection
Insurers

Takes approx. 60 seconds
Frequently Asked Income Protection Insurance Questions
I currently have an Income Protection plan that is due to end in a few years time at age 65 but I am...
I want some kind of health cover in case I am ill. I've come across Health Insurance, Income Protection...
What is a common age for an income protection policy to finish? Are there any important factors to consider...