AIG Income Protection
YourLife Plan
Founded

2008 (as Ageas Protect)
Company Type
Limited Company
Company Overview
AIG Life Insurance Ltd is the official trading name of the UK life insurance arm of US insurance giant American International Group Inc.
The insurer got its foothold in the UK protection market when it acquired Ageas Protect in 2014. Ageas protect was formed in 2008 when Ageas expanded into the life protection market.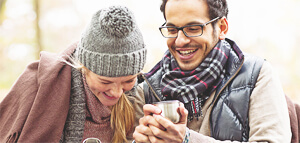 AIG is currently active in 100 countries and jurisdictions worldwide. It has been operating in Europe for more than 65 years and is currently the largest US-headquartered property-casualty insurer in Europe.
AIG is also one of the UK's largest property-casualty insurance companies by gross written premiums in the UK.
Compare Top 10 UK
Protection
Insurers

Takes approx. 60 seconds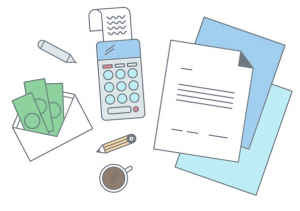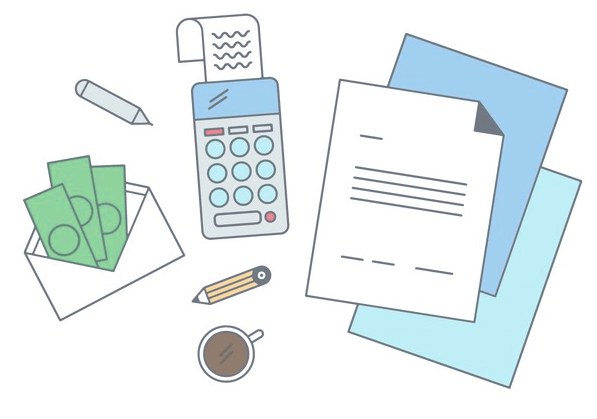 Income Protection Overview
AIG's 
Income Protection
policy contains a number of in-built flexibility options, including carer's cover for parents and waiver of deferred period in the event of terminal illness.
AIG only offers 'own occupation' or ''suited occupation' cover for Income Protection, and for suited occupation cover the definition includes own occupation cover for the first 12 months. In some cases they may offer 'specified work tasks'.
AIG is one of only 4 Income Protection providers to offer cover for individuals with type 2 diabetes. They are also willing to offer diabetic applicants guaranteed premiums and will not exclude diabetes in their policy, unlike other providers.
AIG will waive the deferred period in the event of you being diagnosed with a terminal illness.
During the deferred period, AIG's clients can use benefits such as Recuperation Benefit, worth up to three times their monthly benefit, which offers access to services such as physiotherapy. Clients also get access to Best Doctors second medical opinion service during this period.
If you can only return to work at a lower salary/fewer hours, AIG's Rehabilitation Benefit will top up your earnings to match your monthly benefit.
Over-insurance protection – if you haven't informed your adviser that your income has fallen and at the time of the claim AIG finds your new lower income makes you ineligible for your full benefit, AIG will offer you a refund in the form of a premium holiday when you get back to work
Carer's protection means that if you have to leave work to give your dependent child full-time care as a result of them suffering an illness or injury, AIG will pay benefits for six months
AIG doesn't take state benefits into account when assessing your monthly benefit.
Need Help? Start Live Chat with our Experts

Neil
Pensions Advice

Robert
Income Protection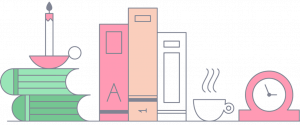 AIG Income Protection Policy Conditions
Overview of Key Policy Details

Policy Type

Income Protection

Premium Type

Guaranteed, and won't change unless you've opted for an increasing (i.e. index-linked) benefit

Maximum Claim Duration

Unlimited (to the policy cease age or the policyholder's death)/ 2 years

Incapacity Definition

Only own occupation or suited occupation cover, and suited occupation cover contains own occupation cover for the first 12 months of a claim
AIG may offer 'specified work tasks' in certain circumstances

Deferred Period

4 / 8 / 13 / 26 / 52 weeks
Deferral period waived in the case of diagnosis of terminal illness

Indexation

Optional
The indexation on AIG's Income Protection benefits is capped at a maximum of 10%

Waiver of Premium

Included

Maximum Cover
(% Income)

60% of the first £30,000 of your salary
55% between £30,000 and £100,000 of your salary
45% of any of your salary exceeding £100,000

Maximum Cover
(£ per month)

£20,833.00

Max. Policy Cease Age

69 years old

Minimum policy term

5 years

Maximum policy term

53 years

Min. Entry Age

17 years old

Max. Entry Age

54 years old

Guaranteed Insurability

Yes
After 13 weeks of being insured in the event of you increasing your mortgage, changing your marital status, having a child or have had a salary increase (subject to certain conditions).

Overseas Travel

Yes
For a maximum of 26 weeks if you are resident outside the UK, Channel Islands, Isle of Man or Gibraltar at the time of the claim and for the entire period of the claim.
We have taken care to ensure that the information on this Drewberry owned website is accurate. However we can give no guarantee as to the accuracy of the content of the site. We accept no liability for any losses whether direct or indirect arising from errors on our part.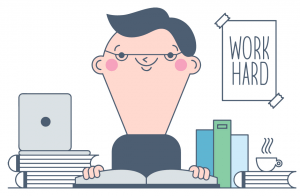 Drewberry reviews AIG Income Protection…
AIG offers a comprehensive Income Protection offering with in-built flexibility and a number of policy options available.
Key Comparison Points
AIG pays Income Protection benefits over the long-term, so the cover will last until the policy cease age in the event of a claim, unless the policyholder dies or cancels the insurance.
AIG offers guaranteed premiums as standard, so they'll only go up if you've requested your benefit be indexed or you decide to increase your cover.
AIG offer a monthly guaranteed benefit of £1,500. This means that if your salary is decreased at a time when you need to claim on your policy, AIG will still pay out the lesser of your insured monthly benefit or £1,500.
Only four Income Protection providers in the UK market offer Income Protection Insurance to applicants with type 2 diabetes, but AIG are the only provider to offer diabetics Income Protection policies with guaranteed premiums and not exclude diabetes.
Additional Benefits & Services
Terminal Illness Benefit
If you are diagnosed with a terminal illness and given a prognosis of less than 12 months to live, AIG will pay out a lump sum worth 12 times your monthly benefit. This benefit is not subject to your policy's deferred period and you can receive it as soon as you make a claim.
If after 12 months you are still alive, but not able to work, AIG will continue paying out your normal monthly benefits as standard until, according to your policy's definition of incapacity, you are well enough to work.
Death Benefit
If you die during the term of your policy, AIG will pay out a £10,000 lump-sum to your estate.
Hospitalisation Benefit
If you are hospitalised for more than 6 nights while your policy is active, AIG will pay out £100 for each night that you are in policy up to a maximum of 90 consecutive nights.
Support & Rehabilitation Services
If you require help with your recovery or have the opportunity to continuing working but with help, AIG can provide you with additional support. You can claim up to three times your monthly benefit to pay for services to help you improve or maintain your health, such as physiotherapy or alternative transportation to help you get to work.
Your deferred period does not apply to this benefit and after agreeing the costs with AIG, you can receive your payout right away to get you back on the road to recovery.
Trauma Benefit
You can claim a lump-sum payment of either six times your monthly benefit or £50,000 if you suffer from certain traumatic conditions such as blindness, deafness, loss of limbs, loss of speech or paralysis.
Your ability to claim for these conditions will depend on their severity, their permanence, and whether they are potentially reversible.
Family Carer Benefit
If your spouse or civil partner or one of your children suffers from injury or illness and is incapable of performing a certain number of daily tasks for 3 consecutive months, AIG will pay out the lower of £1,500 or your monthly benefit.
You can claim this benefit once a month for up to a maximum of 12 months for each family member.
Financial strength
AIG's UK and European operations come under the umbrella of US insurance giant AIG. AIG can trace its origins back to 1919 and the formation American Asiatic Underwriters (AAU) in Shanghai, so it's been trading for the best part of a century.
AIG did require intervention from the US government during the 2008/09 financial crisis after it ran into severe difficulties and was deemed too big to fail. However, by 2012 the US Treasury had fully re-privatised the insurer and sold its last remaining AIG shares, achieving a $22.7 billion profit on the bailout.
AIG Income Protection: Questions and Answers
We aim to know the policies we advise on, inside out and back to front. Below are a couple of commonly asked questions about the policy coverage of the AIG's permanent health insurance offering.
If you need any further help please do not hesitate to call us on 02084327333.
Sam Barr-Worsfold
Independent Insurance Expert at Drewberry
Q. Does Accident and Sickness Insurance from AIG cover me while I'm living and working abroad?
A. Not on a long-term basis. If you're residing outside the UK (including the Channel Islands and Isle of Man) and Gibraltar at the time of making a claim, and reside outside those places for the duration of your claim, then AIG will cease paying your Income Protection after 26 weeks.
---
Q. Will I be able to choose the definition of incapacity that is applied to my policy, or do AIG pick one for me?
A. The definition of incapacity that is applied to your policy depends on whether you are in paid work when you apply and what type of work you do. Regrettably, policyholders do not have the choice of which incapacity definition they would prefer.
If you are in full time work and have a relatively risk-free occupation – such as an office based job – then it is very likely that AIG will use an own occupation definition. If you are working part time or have a job that may be defined as hazardous, then it is likely that a suited occupation definition will be applied to your policy.
The definition of incapacity that AIG use can also change while your policy is active, so if your circumstances change it is possible that the definition applied to your policy is changed as well.
Other Insurers
Compare Top 10 UK
Protection
Insurers

Takes approx. 60 seconds