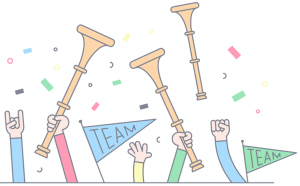 The 10 Best Employee Benefits You Can Offer…
A good employee benefits scheme is an essential part of building a great culture for any UK business, given that only 41% of UK workers feel satisfied with their benefits, it's an area that's ready for improvement.
With so many employee benefits to choose from it can be difficult to decide which are worth the extra cost and which will make a difference in your business.
To give you some ideas and show you how an improved employee benefits plan could work for you, read our list of the top employee benefits that people really value. Learn how each one can make a difference and what it would take to implement such benefits into your company.
Compare Top 10 UK Insurers
FREE Independent & Impartial Advice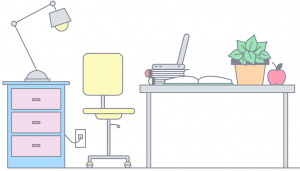 Why a top Employee Benefits package is so important…
Stress and low job satisfaction are becoming pervasive trends within the UK workforce. In 2017/18, 74% of people reported feeling so stressed that they have been overwhelmed or unable to cope. Stress at work has been attributed to excess workload and lack of support among other things, but it's not always the job itself that causes people to experience stress at work.
Outside influences such as financial worries, mental and physical health problems and carer responsibilities all play a role in workplace stress. While these problems cannot be controlled within a work environment, employers can help their employees manage these problems with a comprehensive employee benefits package.
To help you put together a first-class employee benefits programme, we have compiled a list of the best employee benefits to add to your company scheme. These benefits and perks have been known to boost productivity, employee retention and job satisfaction.

Oliver did an excellent job in making the right recommendations. He's been very patient in dealing with my request and helping me choose the right product. Well done and thanks very much!
Jayant Rampuria
06/10/2018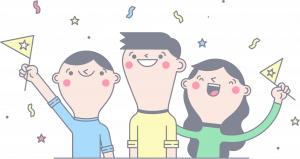 The 10 Best UK Employee Benefits
The best employee benefits aren't always the most expensive or best-known, but they are benefits that can have a positive impact of an employee's life both inside and outside of the workplace.
1. Group Income Protection
Why Employees Need Financial Support
Financial worries are one of the biggest causes of stress in the UK. More than 1 in 5 employees in the UK (22%) report feeling stressed as a result of money worries. This stress can lead to a noticeable decrease in productivity. However, there is a way to help employees feel more secure in their finances – some form of comprehensive sick pay policy so that they are reassured that they can continue drawing wages if they are not well.
While employees might not have any financial worries while they are still receiving a monthly salary, there is always the possibility of an employee falling ill and being unable to work. Without sufficient savings to tide them over, employees face the threat of being unable to afford their lifestyle and potentially needing to turn to government provided benefits just to pay their bills.
To give employees some extra support and prevent them from worrying about these worst case scenarios, there is Group Income Protection Insurance.
What is Group Income Protection?
Group Income Protection is an insurance policy purchased by an employer that will protect the finances of their employees if an illness or injury prevents them from working. If an employee covered by the scheme is diagnosed with a debilitating health problem and needs to take time off work to recover, a Group Income Protection policy will pay out monthly benefits to support them.
The benefits employees receive is relative to their salary, typically reaching up to around 65% of their pre-tax earnings. This will be paid out on a monthly basis after an initial waiting period. These benefits generally kick in after your company's sick pay policy would stop paying out.
Depending on the policy options you choose, your employees can claim these benefits for up to 2 years or until they reach retirement age if their condition is serious enough to continually prevent them from returning to work. This depends how long term your policy is designed to be.
What are the Benefits?
The monthly benefits that employees receive from Income Protection can be vital for those who don't have sufficient savings.
It's not just income that employees receive from a Group Income Protection policy. Most Group Income Protection policies offer a range of complementary services for your employees to use to help them deal with disruptive health problems. These can include
Virtual GP services
Counselling
Physiotherapy
Return-to-work consultation services and a range of tools and platforms to provide them with information and advice.
The support services given with Group Income Protection can be used at any time – even if the person has not made a claim – and a past survey has shown that 75% of employees supported by these services return to work within 6 months – Aviva.

A lot of these additional services can also do wonders to attract new employees and top talent. Virtual GP services, for example, are in high demand with over 40% of surveyed employees wanting access, yet only 30% of employees currently offer this service* with their employee benefits package.
Emma Wilson
Employee Benefits Consultant at Drewberry
*Thomsons – Employee Benefits Watch 2016
2. Group Health Insurance
3. Group Life Insurance
4. Flexible Working
5. Increased Holiday Allowance
6. Childcare Resources
7. Employee Development Opportunities
8. Healthy Living Benefits
9. Increased Pension Contributions
10. Rewards and Gifts
---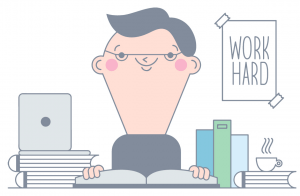 Get Expert Employee Benefit Advice
Improving your benefits offering isn't always about increasing your budget, sometimes we are able to reduce the cost of other existing benefits to make budget available to introduce new perks.
Choosing the right benefits – ones that are relevant to the needs of your employees – can make all the difference and there is no need to bankrupt the business to afford them. The first step to putting together an improved employee benefits scheme is getting to know your workforce and finding out which benefits are important to them.
For expert advice about the different group insurance offerings and to compare quotes, contact us on 02074425880 and speak to our Employee Benefits Consultants.
Compare Top 10 UK Insurers
FREE Independent & Impartial Advice
Frequently Asked Employee Benefits Questions
I'm in the process of setting up my own business, but have yet to hire any employees. While I know...
We have taken out a sizeable business loan and I am wondering whether it is mandatory or just best practice...
I've had a quote from an insurer for group income protection and there is a section on the quote that...
I've recently changed jobs and my new employer has said they'll sign me up for the company...
Other Popular Articles

Small Business Employee Benefits can provide employees with valuable products and services without breaking the budget. Learn about other Employee Benefits for small businesses by speaking to our Employee...

Find out what Keyman Insurance is, what it covers and whether your business could benefit from key man protection.


What's the difference between Keyman Insurance and Relevant Life? Read our 2018 guide and find out which option best meets your needs...

Find out how Directors can save on premiums by opting for Relevant Life Cover instead of a personal Life Insurance policy.