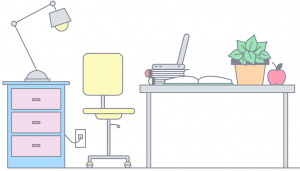 What is Mortgage Protection Insurance?
Mortgage Protection Insurance is insurance that is designed specifically to cover your mortgage should anything unfortunate happen that would prevent you from being able to pay your loan. There are two forms of mortgage protection which cover you against very different risks…
Mortgage Payment Protection Insurance – also known as Mortgage PPI or MPPI, this temporarily covers your mortgage payments by paying out a monthly benefit if you can't work due to illness or injury (some policies can also cover forced redundancy)
Mortgage Life Insurance – pays out a lump sum to repay the entire balance of a mortgage if the policyholder dies, with some policies also providing cash beyond the remaining mortgage to offer your loved ones extra financial support.
Compare Top 10 UK
Protection
Insurers

Takes approx. 60 seconds
This Guide

Written by:
Michael Englefield
Content Manager at Drewberry
⏰  10 min read
What is Mortgage Insurance?
A mortgage is lifetime expense – some people spend a third of their lives paying off their home. If you're contributing to mortgage payments, a loss of income could put you and your loved ones at risk of falling behind and losing the property.
Contrary to what a lot of people believe, Mortgage Protection Insurance isn't compulsory and you don't have to take out insurance if you get a mortgage.
Most people simply don't have nearly enough savings to keep up mortgage repayments and support themselves and their families if they were ever put out of work, which is why the right kind of protection product can be incredibly valuable.
Whether you are injured at work, forcibly made redundant, develop a serious illness or even sadly pass away, Mortgage Insurance may either help you stay on top of your mortgage payments or repay your mortgage completely.
Need Help? Start Live Chat with our Experts

Neil
Pensions Advice

Robert
Income Protection
What is Mortgage Payment Protection Insurance?
Mortgage Payment Protection Insurance will help you cover your mortgage payments if you are ill, injured or (potentially) unemployed. In the event of a successful claim, the policy will pay out to protect your mortgage in the short-term – usually a maximum of 12 or 24 months.
The amount you'll receive will usually be aligned precisely with your mortgage repayments, although some insurers allow you to insure up to 125% of your monthly payments to provide a little bit extra for additional monthly expenses.
We would often recommend traditional long term income protection over short term mortgage payment protection as it provides much better coverage and more often than not our clients have more than just their mortgage payment to protect.
What Does Mortgage PPI Cover?
There are a few different types of Mortgage Payment Protection Insurance that offer different levels of protection for your mortgage.
Accident & Sickness
This type of insurance policy will pay out if you have an accident or develop an illness that prevents you from earning. The policy will pay out a monthly tax-free benefit to help you meet your mortgage payments.
Unemployment
This type of cover will pay out if you are made unemployed due to forced redundancy.

Accident, Sickness & Unemployment
Accident, Sickness & Unemployment Insurance (ASU) is the most comprehensive MPPI policy covering you if you are ill, injured or made redundant. This policy will pay out a monthly benefit to cover your mortgage loan payments, subject to all the same conditions as above.
Not everyone will be able to claim on the unemployment element of a policy. For instance, the self-employed are unlikely to be able to make a successful claim because, even during lean periods, they're still technically employed by their companies/themselves.
Who Needs Mortgage Payment Protection?
Mortgage Payment Protection Insurance can be incredibly valuable for homeowners and could save you and your loved ones from disaster if misfortune strikes.

If you miss payments on your mortgage, you could risk fines, added interest or even lose the property altogether.
That's why it's beneficial to have some kind of protection just in case. Few people would be able to afford their mortgage payments with their savings or Statutory Sick Pay if they need to take a significant period of time off of work.
Ciaran King
Independent Protection Expert at Drewberry
According to Drewberry's 2015 Wealth and Protection Survey…
36% of UK workers have had to take a month or longer off of work due to an injury or illness
1 out of 5 workers have needed to take over 3 months off of work due to incapacity
58% of UK  workers have stated that they receive a maximum of 3 months' worth of sick pay from their employers.
24% of UK workers stated that they did not receive any sick pay at all.
Meanwhile, Drewberry's Wealth & Protection Survey 2017 found:
39% of Brits had less than £1,000 in cash savings; 28.2% had less than £500
1 in 4 Brits has more than £100,000 left to repay on their mortgage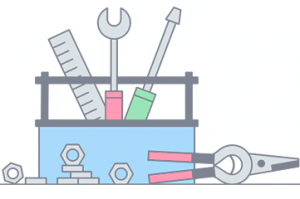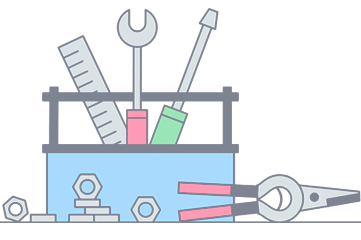 How Does Mortgage Payment Protection Work?
Step 1: Find the right MPPI policy
You can either speak to an independent financial adviser who can look across the entire UK market or go directly to insurers. As a whole of market intermediary, this is a service Drewberry will provide to you. We have access to MPPI policies from all the leading providers in the UK. Speaking to an independent expert can make all the difference as it ensures you are getting the right advice about the most appropriate plan for you.
Step 2: Get Mortgage Payment Protection Insurance quotes
Using a Mortgage Insurance Calculator can be useful. However, the comparison quotes we can provide online are no substitute for speaking with one of our expert advisers.
We're here to help you compare the value of different MPPI policies and income protection insurance to ensure you take out the most appropriate cover for your circumstances.

Step 3: Apply for Mortgage Payment Protection
Beware – missing MPPI payments could result in you losing your mortgage cover when you need it the most. You should also keep in mind that many Mortgage PPI policies have reviewable premiums, which means the cost of cover could go up by an unspecified amount every year with little warning.
Once you've found the most appropriate policy and insurer we will go through the application process and apply for your mortgage protection, all of which we can do over the phone. You and your insurer will agree on a start date and from then on your insurance plan will be in place.
Step 4: Start paying your premiums
Beware – missing any premium payments could result in you losing your mortgage cover when you need it the most. You should also keep in mind that many PPI policies have reviewable premiums (with traditional income protection we can opt for guaranteed premiums), which means the cost of cover could go up by an unspecified amount every year with little warning.
Step 5: What if I need to claim on an mortgage insurance policy?
If you become ill, injure yourself, or are forced out of work and have an eligible claim under your policy's terms, you should claim on your plan to ensure that you can continue to meet your monthly payments while out of work.
You will need to prepare any necessary documentation to prove that you are not working.
This may include documentation from your doctor if you are ill or injured or a termination of employment letter. These will be shared with your insurance provider to help you make your claim.
If you choose to take out your mortgage insurance through Drewberry we are on hand to help you make a claim and offer advice and support through the process.
Step 6: Start receiving your Mortgage Insurance payout
If your claim was successful, you'll start receiving a monthly sum to cover your mortgage. This will kick in after your excess period, also known as your deferred period.
These payments will usually be transferred straight into your bank account, which you then use to cover your monthly mortgage payments.
You will continue to receive monthly payments from your Mortgage PPI policy until you either recover and return to work or reach the maximum length of your claim period and your policy runs out.
Your cover will also end when you make your last mortgage payment.
Mortgage Payment Protection Exclusions
There are a few common exclusions written into Mortgage PPI plans. Conditions excluded from Mortgage Payment Protection include:
You were made unemployed as a result of misconduct
You made yourself voluntarily unemployed (with the exception of leaving work to become a carer)
You were notified about the risk of unemployment within the initial exclusion period
Before being made unemployed, you had a period of working temporarily or occasionally
Your injury or illness was caused self-inflicted
Your injury or illness is the result of a pre-existing condition
Pregnancy/maternity leave
Your injury or illness is the result of a chronic condition that you were aware of prior to the start date of your policy.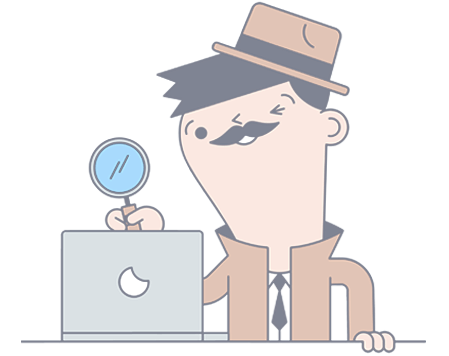 Things to Consider Before Choosing Mortgage Payment Protection…
While Mortgage Payment Protection can be valuable, there are certain instances where some people may find Income Protection would provide more or better protection.

Mortgage Payment Protection, for example, is only designed to provide short-term assistance. It has a maximum payout period of 12 to 24 months.
The actual policy itself also ends when you have completed paying off your mortgage, which means that you may be left without any protection insurance in the future.
In addition to this issue, most MPPI policies have a cap of either £2,000 per month 125% of your mortgage payment, depending on which is the lesser amount. This means that, depending on the cost of your mortgage payments, your policy might not provide enough to live off if you were left without income.
| | |
| --- | --- |
| Covers your earnings | Covers your loan payments and little else |
| Cap on benefit, usually around 60% of your income | Cap on benefit, usually the lower of £2,000 or 125% of your mortgage |
| Long-term protection (to retirement age) is an option | Short-term protection only – maximum payment period of 2 years |
| Option to use 'own occupation' incapacity definition (the best there is) | Often 'suited occupation' incapacity definition (an inferior definition) |
| Guaranteed premiums an option (won't change over the years) | Typically reviewable premiums and subject to unpredictable increases each year |
| Medical underwriting, taking your medical history into account | Blanket exclusion of pre-existing medical conditions |
| No standard exclusions | Some medical conditions are excluded as standard |
| Depending on policy cease age, cover may continue after mortgage repayment | Your MPPI policy ends as soon as you have paid off your mortgage |

The definition of incapacity is a considerable issue with Mortgage PPI. Whereas 'own occupation' cover means that you can claim as long as you are unable to fulfil your duties in your current job, MPPI typically uses the 'suited occupation' definition (or lower).
With suited occupation cover, the insurer is entitled to ask you to carry out an alternative job suited to your skillset, even if it's on lower pay.
Robert Harvey
Independent Protection Expert
For help and advice deciding whether Mortgage PPI or Income Protection is the best mortgage protection option for you, please don't hesitate to get in touch.
Raising Awareness of Income Protection Insurance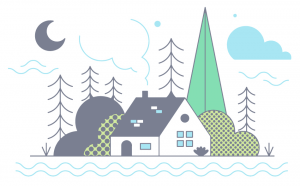 What is Mortgage Life Insurance?
Mortgage Life Insurance will pay out a lump sum upon the death of the policyholder. This sum will be aligned with your outstanding mortgage balance. That way, any loved ones and dependants left in the home can pay off the rest of the mortgage in one go and won't have to worry about ongoing repayments.
What Does Mortgage Life Insurance Cover?
Life Insurance covers you in the event that you pass away during the term of your mortgage. With Mortgage Life Cover, you get to choose the length of cover, the type of cover and the value of the cover you need.
The length of the policy, like the value of cover required to protect your mortgage, will usually be aligned with your outstanding mortgage balance.

However, the type of life insurance you choose may well depend on whether you have a repayment or interest only mortgage. Both decreasing term and level term life cover is available depending on whether you need the level of cover to remain the same over the term of the policy or decline as the outstanding loan declines.
To cover serious illnesses you also have the option to combine Critical Illness Cover and Mortgage Life Insurance. This will offer additional protection against the risk of any insurer-specified critical illnesses such as heart attack, cancer and stroke.
Who Needs Mortgage Life Insurance?
More than half a million people in England and Wales aged over 28 days died in 2016 – 14.5% of them were aged 25-64. Sadly, youth is no protection from what life might throw at us and our families.
One of the biggest killers in England and Wales was cancer – it caused 28.6% of deaths in 2016 according to the Office for National Statistics. Almost 1 in 5 cancer deaths were among people aged 25-64.
Breast cancer is a leading cause of death for women aged 35-54. In 2016 breast cancer was the cause of 13.7% of deaths for women in this age group in England and Wales.
Across the UK as a whole, 7,642 men and 4,004 women between the ages of 20 and 40 died.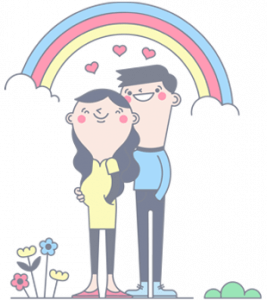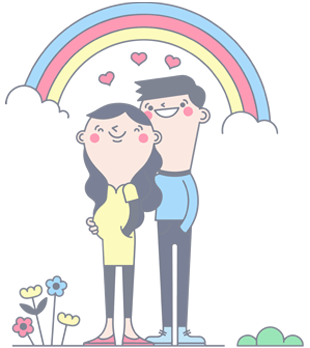 If you have loved ones and dependants living in your home that depend on your income, Mortgage Life Insurance may help ensure they can stay in their home.
It could also offer them some financial support if you pass away, usually paying out a lump sum which is used to repay your mortgage entirely.
This means that your family will own your home and it can be passed onto your children or spouse without them having to worry about mortgage payments.
How Does Mortgage Life Insurance Work?
Step 1: Find the right policy
Mortgage Life Insurance may seem simple, but it's not always the case. That's why we'd always recommend getting help and advice to make sure you find the best Mortgage Life Insurance for you. A financial adviser, such as those on the team at Drewberry, can talk you through the different policy options.
Step 2: Compare Mortgage Life Insurance quotes
Whatever you're buying, most people are aware you should always shop around to find the best deal.
However, if you don't have time to go to each individual provider to collect and compare the policies, why not compare the best 10 UK insurers with our Mortgage Insurance Quote Engine
Our mortgage insurance calculator will help you understand the most important policy factors whilst comparing deals from across the market to find the best price for you.
Step 3: Complete your Application
Once you've found the right insurer for your needs you can complete your application. At Drewberry, our trained financial advisers will complete your application over the phone with you, cutting out any hassle.
Step 4: Start paying your premiums
Once your policy has started you will need to keep up with your monthly premiums, otherwise you risk having your Mortgage Life Insurance plan cancelled by your insurer.  You can set up a direct debit to ensure that your premiums are paid.
Step 5: What if I need to claim on my policy?
A Life Insurance plan will pay out if the policyholder passes away or has been diagnosed with a terminal illness, i.e. with less than 12 months left to live.

If you opt to take out your Life Insurance through us we can provide support at claims stage to ensure the process is as smooth and stress free as possible.
Your beneficiaries will need to provide your insurer with a certified copy of the policyholder's official death certificate in addition to a claim form and the policy document. For terminal illness, they'll need your consultant's notes stating the medical opinion that you have less than 12 months to live.
Step 6: Receive your payment
A typical Life Insurance policy will pay out one lump sum, which if set-up correctly should provide ample cover to pay off the remaining cost of your mortgage.
What are the Different Types of Life Insurance for my Mortgage?
There are two different types of policies for Mortgage Life Insurance that you need to be aware of.
Level Term Life Insurance
Decreasing Term Life Insurance
Both of these policies are suitable for certain types of mortgages and offer different levels of cover. That is why it is important to know which type of Mortgage Life Insurance you need before you apply.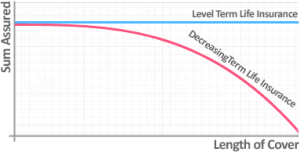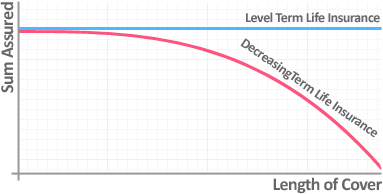 What is Level Term Life Insurance?
Level term cover offers the same amount of cover for the entirety of your policy.
This type of Life Insurance is best suited for interest only mortgages where it is possible to only pay the interest per month.
What is Decreasing Term Life Insurance?
Decreasing Life Insurance sees the amount you're entitled to in your payout will decrease over time. It makes sense that decreasing policies are better suited for capital/principal repayment mortgages because the decrease in the payout follows the decrease in the amount that you owe on your mortgage.
Options to Consider Before Buying Mortgage Life Insurance…
Single or joint life insurance?
Joint Mortgage Life Insurance covers two people under one policy, so if either you or your partner die while the policy is in place the insurer will pay out to the remaining partner so they can repay the mortgage.

However, joint cover will only ever pay out once, usually on a first death basis. This means when one partner on the policy dies it ends after paying out – leaving the remaining partner without any Life Insurance.
At that point, reapplying for life cover later in life can be expensive for the surviving partner due to their age and state of health.
In this instance, two single Life Insurance policies may be a better option, as this will ensure double the payout (one for each partner, one to clear the mortgage and one potentially to leave as cash to beneficiaries) and the cost is not usually much more expensive than a joint policy.
What does it mean to write Life Insurance 'in trust'?
When you write a Life Insurance policy 'in trust' you're arranging for your policy's benefit to be placed into a trust instead of going directly to your beneficiaries. A trustee will be the one to transfer the money from the trust to your loved ones. This trustee may be the executor of your will or even one of your loved ones themselves.
Writing Life Insurance into trust avoids having your any payout become part of your estate, which prevents the benefit from being subject to inheritance tax.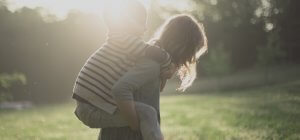 If you have taken out a Joint Mortgage Life Insurance with your partner, there's less need to write your policy in trust. This is because joint policies usually name a spouse as the beneficiary on the first death, and transfers to spouses are exempt from inheritance tax.
What's more, the Life Insurance payout is offset by the outstanding mortgage debt.
However, some people prefer writing Joint Life Insurance in trust as it can give you extra protection in certain circumstances and also make it easier to control the assets in some cases.
Two single policies may benefit from being written into trust, though. This can hedge against the risk that you both die at the same time and the money goes to beneficiaries rather than each other, which may incur an inheritance tax charge.

The option to have your Life Insurance policy in trust comes at no extra charge and can speed up the claims process, helping you to avoid probate.
If you would like to put your Mortgage Life insurance in trust, feel free to talk to our team. Our expert financial advisers at Drewberry can talk you through how it all works.
Jake Mills
Independent Protection Expert at Drewberry
Life Expectancy Calculator
Your Life Expectancy Results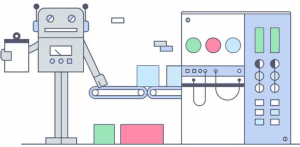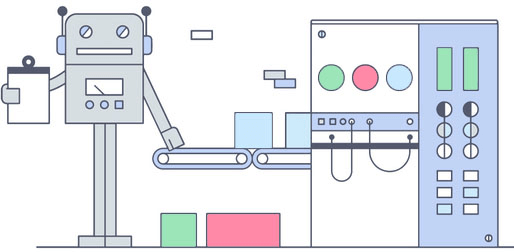 How Do I Get Mortgage Protection Insurance Quotes?
One way to get Mortgage Insurance quotes is to go directly to each individual insurer to make sure you're getting the best deal. Alternatively, why not use our Mortgage Insurance Calculator to get compare the UK's best 10 insurers.
There are many benefits to speaking to an insurance adviser about your cover rather than going directly to an insurer. We are able to talk you through the type of insurance you are looking for and ensure you you are choosing from the most suitable options.
Regardless of how you choose to obtain cover there is some vital information that you need beforehand in order to get a quote for Mortgage Insurance:
Name
Date of birth
Employment status and occupation
Salary
Outstanding mortgage and your monthly mortgage repayment
Amount of cover
Length of cover.
There is also some additional information that you might be asked for depending on the type of Mortgage Insurance you want:
Postcode
Employer information
Height and weight/BMI
Smoker status
Alcohol consumption
Current state of health, including any current medical conditions and prescribed medications
Medical history and medical conditions within your family
Preferred deferment period.
This information may be required by insurers to provide you with the most accurate mortgage protection quotes.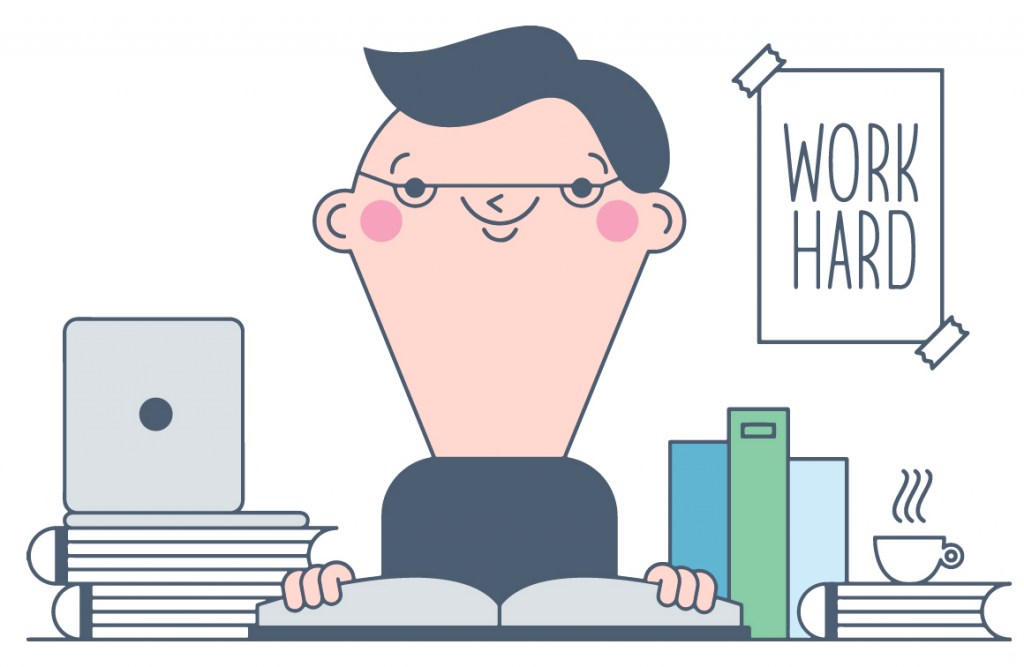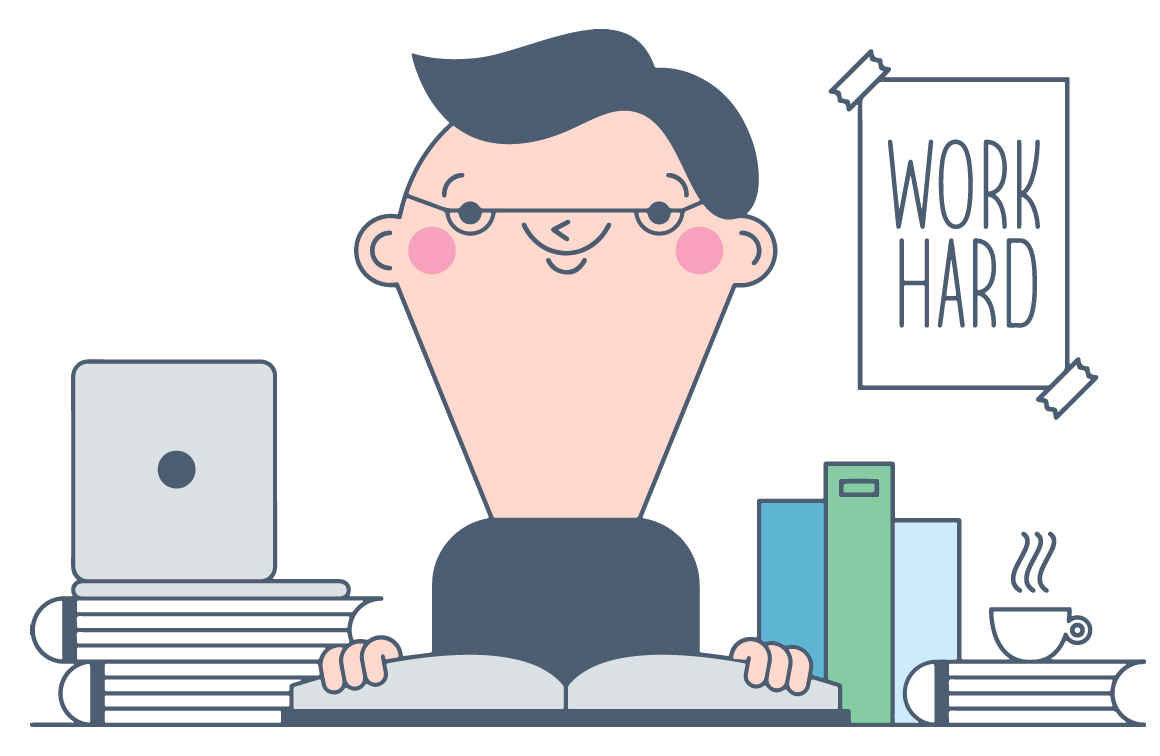 Expert Mortgage Insurance Advice
It can be difficult to tell which policy is best for you because there are so many different options that offer different levels of cover. That's why Drewberry's insurance advisers are here for to provide expert advice and ensure you get the right protection for your mortgage.
Our expert advisers offer impartial advice to help you find the best Mortgage Insurance. They're happy to walk you through everything there is to know about your policy.
As we're whole-of-market, we'll also find you competitive quotes from the top UK providers. Then, if you find the one that's right for you, we can even complete your application with you over the phone. Call us today on 01273646484 to speak to one of your expert advisers.
Tom Conner
Director at Drewberry
Compare Top 10 UK
Protection
Insurers

Takes approx. 60 seconds
Frequently Asked Mortgage Protection Insurance Questions
I have been looking online for mortgage payment protection insurance and all the plans seem to have this...
I've recently had a pulmonary embolism, is that be covered under my critical illness...
I'm researching payment protection to cover my mortgage and all the plans seem to have an excess period,...
I want to take out critical illness insurance to cover my mortgage but is there decreasing term critical...
Other Popular Articles


Use our 2019 UK mortgage insurance calculator to work the type of over you need and how much it will cost. Compare instant online quotes from Aviva, LV, Vitality...


What is the best Mortgage Insurance? Find out about the different types of Mortgage Protection Insurance, what they cover, and which one is right for you.

Find out what Mortgage Insurance covers and compare instant online quotes from Aviva, Legal & General and other top UK Mortgage Protection cover.


Read our expert guide to find out whether you need Mortgage Insurance? Speak to our expert advisers and compare instant online quotes...