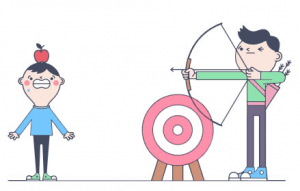 When Should I Cancel My Life Insurance?
Life Insurance is one of the mot valuable insurance policies you can own.
It provides your family with financial aid in the event of your death, paying off outstanding debts whilst helping them to maintain their standard of living during such difficult times. Yet despite their value, there are times when you may need to review or cancel your Life Insurance policy.
The reasons for cancelling a policy span from the to being concerned about insufficient cover. Of course, being unable to afford Life Insurance is a very valid reason for wanting to cancel your policy. However, while your immediate financial responsibilities should come first, choosing to cancel something as important as Life Insurance is not a decision to be taken lightly.
Compare Top 10 UK
Protection
Insurers

Takes approx. 60 seconds
This Guide

Written by:
Michael Englefield
Content Manager at Drewberry
⏰ 20 min read
Why Cancel Life Insurance?
Sometimes, the biggest factor driving the cost of cancelling Life Insurance is the expense. Although Life Insurance typically costs just a few pounds a month, we understand that sometimes even such a small outlay can be too high if you're strapped for cash.
The reality is, however, that saving money by cancelling your policy today could mean financial loss in the future. This could either be because you sadly pass away without cover or you find that getting covered again in the future is more expensive.
The Consequences of Cancelling Life Insurance Too Soon
Once you cancel life insurance policies, you might find that reapplying further down the line costs you a lot more than your old policy. This is because a new policy will be priced at the age you are when you take it out.
Also, the new policy will have to take into account any new medical conditions you've suffered since you cancelled your previous insurance.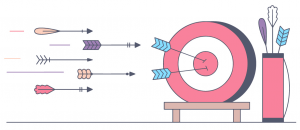 That's why it's important to think the decision over carefully.
Below we've listed some of the most common reasons to cancel Life Insurance policies and given our insight to help you make an informed decision.
Need Help? Live chat now and get an instant answer from our Experts...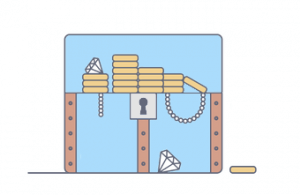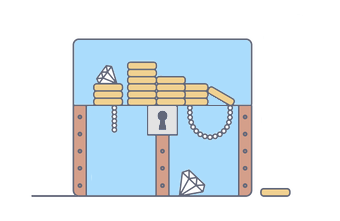 I Can't Afford Life Insurance
Cost is one of the most influential deciding factors that leads to people to cancelling Life Insurance. While Life Insurance isn't typically expensive, some people may think that it is an unnecessary expense. That's why many people with money troubles consider having their life insurance cancelled to cut costs.
Before you cancel your policy, it may be a good idea to think carefully about what it is that your premiums buy you and whether the cost is worth the reward.
Don't Underestimate the Risk of Passing Away
While may of us consider cancelling our Life Insurance due to cost, we may not be fully aware of just how high the risk of death is even for the average, healthy person.
In the table below, we've put together the risk of death in the next 15 years for a man aged 30, 40 and 50 to detail the level of risk you might face.
| | |
| --- | --- |
| Age | The Risk |
| Age 30 | 1 in 47 |
| Age 40 | 1 in 23 |
| Age 50 | 1 in 10 |
Can Your Family Afford To Not Have Life Insurance?
Cancelling Life Insurance could mean that you leave your family without any financial support if you were to pass away.
If you are not immediately struggling to keep on top of your premiums, it may be worthwhile to keep up with your Life Insurance policy. That way, your family will always have some money to fall back on should you pass away.
If you feel that your premiums are too costly for comfort, there are other ways of saving money aside from cancelling your insurance.
Cut Costs or Cancel Your Policy?
There are some changes that you can make to your policy in order to reduce the cost of Life Insurance. This includes decreasing your policy's payout if it's more than you currently need (i.e. more than your current outstanding liabilities, such as a mortgage).
If you would prefer to find a cheaper policy with a different insurance provider, you should consider speaking to an insurance adviser with access to the whole market. They will be able to find you a better deal if there is one out there at the same time as make sure that you get equal value for your money with your new policy.

In the end, if you're really finding it difficult to cover the cost of your premiums then it may be best to cancel your policy. However, Life Insurance is not usually an expensive protection product and offers considerable benefits for your loved ones.
Samanatha Haffenden-Angear
Independent Protection Expert at Drewberry
Life Expectancy Calculator
Your Life Expectancy Results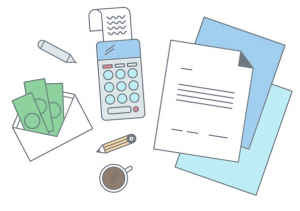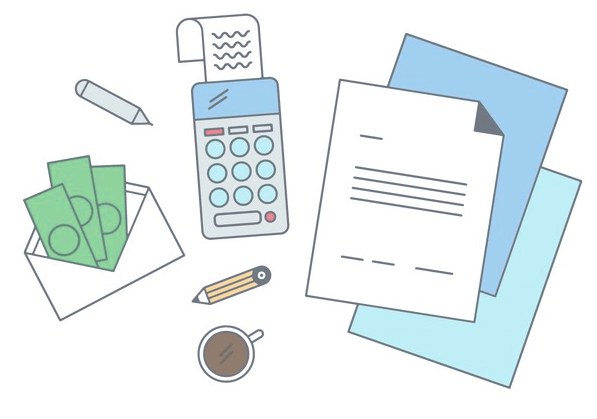 I'm Worried About Tax and Life Insurance
It's more than reasonable to worry about tax biting a chunk out of your insurance payout and leaving your loved ones with a reduced payout. However, does the threat of taxation warrant cancelling Life Insurance policies entirely?
Inheritance Tax
Inheritance tax is something that everyone should think about if they plan on leaving anything to their children. However, according to our 2017 survey, 86.8% of working Brits who wanted to leave money to children hadn't thought about inheritance tax at all.

Inheritance tax in the UK is charged at 40% on all of your assets worth in excess of £325,000 for a single person. This can include your Life Insurance payout if you leave it to your children.
An insurance payout that becomes part of your estate in this way will need to go through probate before it can be given to the intended people, which can take as long as six months.
If the taxation of your Life Insurance payout concerns you, you can avoid having your insurance taxed and put through probate by writing your Life Insurance in trust.
If you choose to write your policy into trust, when you pass away your insurer will pay out into your trust rather than paying out directly to your estate. This ensures that your insurance payout stays outside of your estate for inheritance tax purposes.
By doing this you can avoid inheritance tax and ensure that your insurance policy's payout reaches your loved ones a lot faster.

If you're concerned about tax, try out our Inheritance Tax Calculator to see the effects it might have on your assets. Also, if you need inheritance tax advice you can also speak to our financial advisers.
Jonathan Cooper
Senior Paraplanner at Drewberry
Relevant Life Insurance
If you own a company, Relevant Life Insurance is a tax-efficient option for Life Cover. As this policy is effectively owned and paid for by the business, premiums are treated as a tax-deductible business expense. The payout is paid into a trust the company owns; the trust then distributes this to your loved ones. This avoids inheritance tax.
It's typically possible to cover yourself and other employees for as much as 15 to 20 times their annual salary. In some cases where salary is minimal and the bulk of income is derived from dividends you can insure yourself for an arbitrary figure.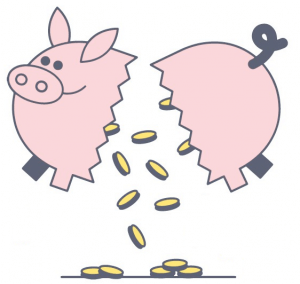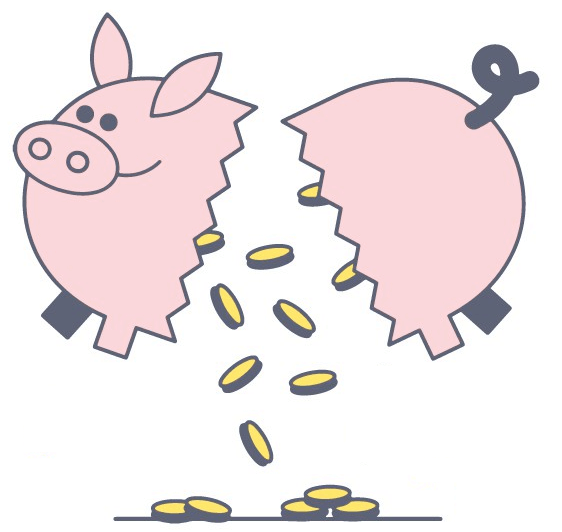 I'm Worried That My Insurer Won't Pay Out
Many people are understandably worried that their insurance claim might be declined. This is especially true when it comes to Life Insurance, as we won't be around to fight our case and it will be left to our families to do so.
In our Drewberry 2018 Protection Survey, we asked 3,000 people what percentage of claims the top UK insurers pay. The median answer of the group was that insurers pay out for only 43% of Life Insurance claims.
The real statistics for Life Insurance Claims Payout Rates, however, are very different from what people usually think they are.

Despite what people think, it is actually quite rare for Life Insurance claims to be declined in the UK. This is because Life Cover policies typically have very few exclusions and cover most causes of death. As long as you follow the correct procedure to make a claim and were truthful when applying for your policy, it is not very likely that your claim will be declined.
Jake Mills
Independent Protection Expert at Drewberry
Insurer Claims Statistics
When choosing our personal protection we want to know it is going to pay out when we need it to.
By choosing a product or specific insurer from the menu below you will be able to view the claims payout rates for all of the main UK insurers for income protection, life insurance and critical illness insurance.
Insurer
2015
Percentage of Successful Claims
2016
Percentage of Successful Claims
2017
Percentage of Successful Claims
Critical Illness Insurance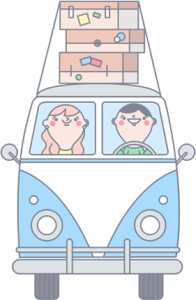 My Circumstances Have Changed – Do I Still Need Life Insurance?
It's very likely that your situation has changed somewhat since you first took out your insurance policy. In some instances, these changes are so drastic that your policy might no longer be relevant to your lifestyle. That's when you might need to change or even cancel Life Insurance policies.
Getting Divorced
If you purchased a Joint Life Insurance policy with your spouse, getting divorced can bring on some complex issues.


If you are no longer married to the person you own a joint life policy with, the payout will be subject to inheritance tax. It can also become an issue that a joint policy will only pay out once upon the first death.
For these reasons and more, it would usually be better to have two single policies instead of a joint policy that is shared with an ex-partner.
However, it isn't always necessary to cancel your joint policy and purchase two new single policies. Some insurers will allow you to split a joint life policy into two single policies under certain conditions.

It's important that you read your policy wording carefully to find out whether your insurer will allow you to split it into two policies. If you need help splitting a joint policy or finding a new single Life Insurance policy, speak to our insurance experts.
Rauri Taylor
Independent Protection Expert at Drewberry
Moving Home
If you have a Mortgage Life Insurance policy and decide to move home, taking on a larger mortgage, you may find that your policy no longer covers your loan.
However, cancelling Life Insurance policies is not always necessary when you take out a new mortgage.
Most insurers will allow you to increase your cover or extend the term on your Mortgage Life Insurance if you move home and take on a larger mortgage, although this usually affects the cost of your policy.
Will My Life Insurance Cover Me if I Move Abroad?
Moving abroad will complicate any insurance policy that you took out in the UK and most insurers have different terms when it comes to keeping you insured while you're in another country.
Some insurers will allow you to keep your insurance policy if you still own a UK property and have a UK  bank account. Other insurers will keep you insured for a certain length of time while you are abroad and if you exceed this or move abroad permanently, your insurer will terminate your policy.

Even if your insurance provider allows you to keep your policy while you're abroad, they may change the cost of your policy.
This is because your lifestyle will change when you move abroad. A different job, different hobbies and a different home can all affect the cost of your premiums. In which case, it may be more cost effective to cancel your policy and take out a new one once you're abroad if you plan to move overseas permanently.
Sam Barr-Worsfold
Independent Protection Expert at Drewberry
Leaving Your Job
Even if you are not earning money, it's likely that you're still contributing to your household and your efforts would be greatly missed if you were to pass away. Someone not earning an income, such as a stay-at-home parent, could benefit from having Life Insurance.
In a family, the surviving partner may have to take over the deceased partner's household duties, which can include taking care of children and cleaning the home. A Life Insurance payout can be a great help in this scenario because the remaining partner can use the money to pay for childcare etc. while they remained in work to support the family.
With Family Income Benefit, your family will receive your policy's payout as monthly benefits rather than a lump-sum in order to make the benefit more manageable.

Excellent service. Well documented and prompt meetings arranged, with polite reminders. Good, clear advice and excellent product choice for me. Very pleased and highly recommended.
Kevin Ballinger
29/11/2018
Should I Cancel My Life Insurance if I No Longer Need It?
I Have Paid off My Mortgage
If you have paid off your mortgage, it may feel somewhat pointless to keep paying for Life Insurance. But, if you've chosen Level Life Insurance and your term extends beyond that of your mortgage, it may make sense to keep up the payments so you can have a lump sum to leave beneficiaries.
Decreasing Term Mortgage Insurance falls alongside your mortgage, reaching zero along with your mortgage at the end of the policy's term. Here the policy ends automatically without you having to cancel it, but if you still needed cover afterwards then it might be very expensive to secure.
I Don't Have Any Beneficiaries
Perhaps your children have grown up and become financially independent, or maybe you don't have any children and your partner passed away. If you don't have any people to which you want to leave some money, then it may not be necessary to keep a Life Insurance policy.


There are some reasons why you may consider keeping your policy, however. Even if you don't have anyone to leave the payout too, there are other ways in which you can use your Life Insurance policy.
Most Life Insurance policies automatically come with Terminal Illness Benefit, which allows you to claim your insurance payout early if you have a terminal illness.
This benefit can be useful to provide financial support if you become seriously ill, perhaps paying for end of life care etc.
Critical Illness Cover or Income Protection are more comprehensive forms of sickness insurance, and you should never rely on a Life Insurance terminal illness benefit to provide you with sick pay cover as it's a very narrow benefit. However, it could still come in useful if you are diagnosed as terminally ill.

Even if you don't have beneficiaries, there are still ways in which your insurance payout can be used. Many people use their Life Insurance to cover their funeral costs while others might have it given as a donation to a charity of their choosing.
Samantha Haffenden-Angear
Independent Protection Expert at Drewberry
Need Help? Start Live Chat with our Experts

Neil
Pensions Advice

Robert
Income Protection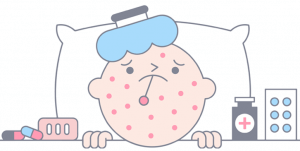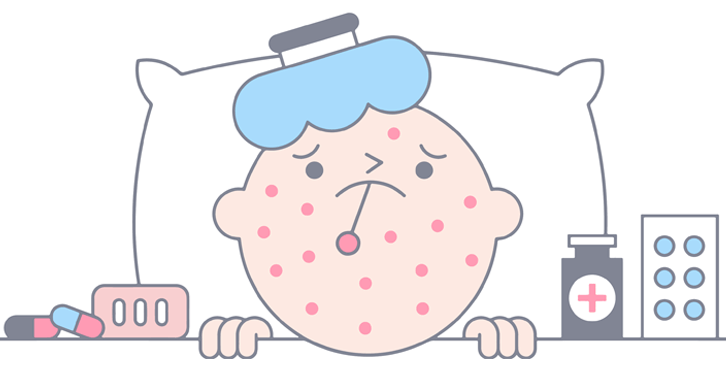 Should I Cancel Life Insurance With Critical Illness Cover?
Critical Illness Cover is a type of cover that you can add on to your Life Insurance policy which will cover you for serious illnesses. While it's useful to have extra cover, paying extra for this kind of add-on might not be the best way to go about increasing your protection.
What Is Wrong With Critical Illness Cover?
While Critical Illness Insurance can be a valuable protection product, Life Insurance with Critical Illness Cover has its flaws. This is because, while you are covered for both death and illness, your policy will only pay out once.


If you are ill and claim for critical illness, your insurance policy will terminate, which means that you won't have any Life Insurance.
Instead, it might be wise to consider having your Critical Illness Cover and Life Insurance in two separate policies.
By doing this you can get a payout from both policies if you need them and claiming for a critical illness won't stop your life cover.
Usually, insurers will let you stop your Critical Illness Cover without having your Life Insurance cancelled. However, you should speak to an adviser first to find out your options if you want to separate your combined policy.
Is Income Protection A Better Alternative?
If you are looking for an insurance that will cover illnesses and injuries to replace your Critical Illness Cover, you might consider Income Protection.
More people have CIC policies than Income Protection, even though Income Protection covers more causes of incapacity. IP also pays out monthly rather than paying out a lump sum, making it easier to manage your expenses while you're ill.
With Income Protection and Life Insurance, you will have comprehensive cover that will protect you and your loved ones against injury, illness and death.
I've Found a Better Policy – Should I Have My Old Life Insurance Cancelled?
Switching to a brand new policy comes with its risks and you don't always know what you're in for when you come across a promising policy. Instead of rushing to cancel your current policy and switch to a new one, you should think carefully and compare what you have to what you want.
I Found a Cheap Life Insurance Quote Online and Want to Switch
You should always take Life Insurance quotes that you find online with a pinch of salt. They may not always be accurate, especially if you didn't have to submit any personal information in order to get the quote.
Before you rush into cancelling your policy and purchasing a new one, you may want to speak to a financial adviser.
They will be able to confirm whether or not the quote you found was accurate and get you a personal quote directly from the insurer.
They will also be able to tell you more about the insurer your want to switch to: whether they're reliable, their claims payout rate, and the quality of their insurance policies.
With a financial adviser's expert insight, you don't have to worry about getting duped by misleading quotes online. If you're interested in switching Life Insurance providers or would like to look into cheaper options, speak to a financial adviser first.
My Employer Has Offered Me A Place on a Group Life Insurance Scheme
A Group Life Insurance scheme is a great employee benefit to have, especially because it's usually employers that pay for your cover. However, it may not be the best idea to cancel your existing Life Insurance policy simply because you've got group cover.


One issue that you may come across with a Group Life policy is that the payout usually covers a maximum of 3 to 4 times your yearly salary. If this is the only Life Cover you have, it may not be enough to meet liabilities such as a mortgage while also leaving cash free for beneficiaries.
Another issue with a Group Life policy is that you are only covered while you are an employee of the company who owns the policy. If you do not have a Life Insurance policy aside from the group policy, you won't have any life cover if you leave the company.
Having a Group Life Insurance policy may mean, however, that you can reduce the level of cover from your individual policy so that the two added together come up with the total amount of protection you require.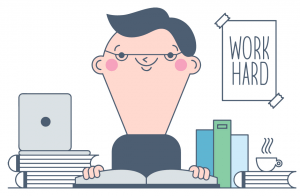 Ask a Financial Adviser About Cancelling Life Insurance
Cancelling Life Insurance is a big decision – one you may regret later on if you change your mind. The later you leave purchasing Life Insurance, the more expensive it becomes due to age and deteriorating health.
If you cancel your old policy, you might find yourself unable to buy another policy later on with the same level of cover for the same cost, so be careful and don't be too hasty when it comes to cancelling your insurance.
For whatever reason you might want to have your Life Insurance cancelled, consider speaking to a financial adviser beforehand. They may be able to help you find a more affordable alternative or show you more options to make your policy better suited to your circumstances.
If your reason for cancelling Life Insurance isn't on this list, get in touch with our insurance advisers on 📞 01273646484 for valuable Life Insurance Advice.
Our advisers can tell you about your options and help you find the right insurer and policy to replace or modify any policy you would like to cancel.
Matteo Mockler
Health & Wellbeing Expert at Drewberry
Compare Top 10 UK
Protection
Insurers

Takes approx. 60 seconds
Frequently Asked Life Insurance Questions
Having had our first child we are looking at are life insurance options, Are we able to take out a joint...
We are just about to send our only child off to a private secondary school and no doubt University from...
As my husband and I are about to buy our first home we need to look at Life Insurance. I've got...
My wife and I have just purchased a house and need to get insurance to cover the mortgage should one...
Other Popular Articles

Read our 2018 Best Life Insurance Guide, get expert advice and compare online quotes from Aviva, Vitality and other top UK insurers....


Use our 2018 Term Life Insurance Calculator, get expert advice and compare online quotes from Aviva, Vitality and other top UK insurers...


Decreasing Term Life Insurance is one of the different types of Life Insurance policies and is often used as Mortgage Life Insurance. But how does it work?


Read our 2018 Company Life Insurance Guide and find out when your company can pay your life insurance premiums, get expert advice and compare online quotes from Aviva, Vitality...