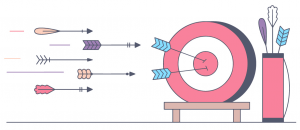 What is the best Critical Illness Cover?
The answer to what is the best critical illness cover requires a unique response for every individual client – insurers specialise in different risk areas and the best critical illness insurance for you will not necessarily be the same as that required by anyone else.
The difficulty with critical illness cover is that no two plans are the same, each insurer has their own definition of the various serious illnesses they cover.
We have a tool to compare each illness definition side-by-side for both current and legacy critical illness plans to ensure you are able to make an informed decision when it comes to your own cover.
Compare Top 10 UK
Protection
Insurers

Takes approx. 60 seconds
This Guide

Written by:
Andrew Jenkinson
Director at Drewberry
Getting the best Critical Illness Cover…
Having said that, there are a number of factors to look for that can help to determine the quality of a policy, things such as:
Percentage of claims paid
Provider reputation
Number of conditions covered
Payments for early stage illnesses and 'minor' conditions
ABI-approved definitions
The clarity of policy wording
Length of the survival period
Claims notification period
Optional extra areas of cover
The size of payouts made by insurers cannot really be used to determine the quality of a policy, as this will depend on the amount that a client has chosen to cover themselves for.
Need Help? Start Live Chat with our Experts

Neil
Pensions Advice

Robert
Income Protection
A higher premium does not always mean better quality…
Note also that the amount you pay in premiums isn't necessarily related to the quality of the product; some policies are, quite simply, bad value for money (or the insurer prefers to take on risk from a demographic different to yours, for example someone in a different age group). To get good value, think about a policy:
From a trusted provider
Offering the payout level you need
Covering the broadest range of conditions
At the cheapest price you can find (providing the above criteria have been met)
Ultimately, the key to finding the best critical illness policy comes from an intimate understanding of your needs, of the product and of possible alternatives, which is why it can be crucial to speak to a well-informed adviser.

At the end of the day an adviser needs a conversation with the client to build a clear understanding of their requirements, considering their family set-up, their financial position and the way they live their life.
Robert Harvey
Independent Protection Expert
Payout percentages on the best critical illness policies
The Association of British Insurers (ABI) says that, in 2015, 93.1% of critical illness cover claims resulted in payouts, a figure that has been on a steep upward curve from 80% in 2005.

"Many providers now publish their payout rates and these can give you a good indication of the quality of the policy. Look for a couple of years with payout percentage rates well into the 90 percents. Equally, if a provider doesn't publish its payout rates, this may ring alarm bells."
Kay Mechial
Independent Protection Expert at Drewberry Insurance
Critical Illness Provider Reputation
This can be a more difficult rating factor to quantify, but consider the wider reputation of a particular provider and whether it has received negative press.
Some insurers will use star ratings provided by independent financial researcher Defaqto to grade their policies, five stars being the highest rating.
It's also worth asking the opinion of an independent adviser, like Drewberry, who deals with each insurer day in, day out. How does the adviser rate each insurer's claims process? Which insurers are easy to deal with? Who would they recommend?
Insurer Claims Statistics
When choosing our personal protection we want to know it is going to pay out when we need it to.
By choosing a product or specific insurer from the menu below you will be able to view the claims payout rates for all of the main UK insurers for income protection, life insurance and critical illness insurance.
Insurer
2015
Percentage of Successful Claims
2016
Percentage of Successful Claims
2017
Percentage of Successful Claims
Critical Illness Insurance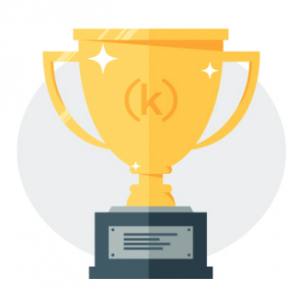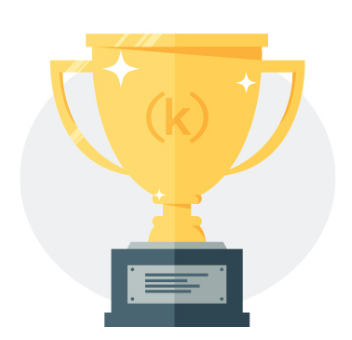 Top 5 Critical Illness Insurance Companies
Top 5 UK Critical Illness Insurance Providers

Aegon

Aegon's Scotland-based UK operations are wholly owned and operated by Dutch insurer Aegon N.V. Its Critical Illness Insurance reviewable premiums provide cover for the lower of 50 years or the number of years remaining until the policyholder's 85 birthday. Non-reviewable premiums provide cover for the lower of 40 years or the number of years remaining to the policyholder's 85th birthday. The policy has a survival period of 14 days.

Aviva

Aviva was founded in 1797. The Aviva brand was formed in 2000 by the merger of Norwich Union and CGU PLC. Aviva Critical Illness Cover has a survival period of ten days and includes children's Critical Illness Cover up until their 18th birthday, or their 21st birthday if they're in full-time education.

Legal & General

L&G was formed as an insurance company for lawyers, by lawyers in 1836. It has since grown to become one of the country's best-known financial services  brand. Critical Illness Insurance from Legal & General comes with children's Critical Illness Cover, which will pay out a maximum benefit of the lower of 50% of the amount the adult policyholder is covered for or £25,000.

Liverpool Victoria 

LV is the UK's largest friendly society. Its Critical Illness Cover has a 14 day survival period and covers 63 critical illness, as well as offering additional payments for 20 less serious conditions. Children's Critical Illness Cover is included as standard at no extra cost from birth to their 21st birthday (excluding Type 1 diabetes).

Royal London

Royal London previously operated Scottish Provident and Bright Grey as separated brands providing Critical Illness Insurance under the Royal London umbrella. From 2016, both have been merged into the main Royal London brand. Royal London Critical Illness Insurance has a ten day survival period. It includes children's Critical Illness Cover, which pays out the lower of 50% of the amount the adult policyholder is covered for or £25,000.
Conditions covered by the best critical illness policy
You should expect a critical illness policy to have at least 40 conditions listed including cancer, strokes, heart attacks and multiple sclerosis, but some may stretch to over 100 conditions.
To get an idea of the sort of things that may or may not be included, take a look at this table published by Legal and General. You can see, for example, that some leading providers may exclude coverage for things such as encephalitis, cardiac arrest, multiple system atrophy, loss of an eyeball and/or spinal stroke.
It is not just about how many conditions are covered…
While a high number of conditions covered can be a decent indication of the quality of a product, perhaps even more important is to look into the level of that cover, including whether 'minor' instances of things like heart attacks and strokes will prompt a payout.
Cover for early stage illnesses such as cancer can be particularly important, especially as around 60% of all critical illness claims relate to that disease
For example, some policies may include breast cancer, but may exclude 'non-invasive' forms; this may be the definition even when a lumpectomy or mastectomy is required.
Many critical illness cover providers will offer payouts of a particular percentage of the full amount insured in the case of 'minor' problems or early stage diseases; the Legal and General table shows some examples of this in the section 'additional payment details'.

"Look out for cover for the early stages of cancer, even if the full payout isn't offered at this point. With modern medicine, people can recover from a wide range of conditions, but their lifestyle and ability to earn can be affected by even minor ailments. A policy that can help them through such things can give breathing space."
Victoria Slade
Independent Protection Expert at Drewberry Insurance
Critical Illness ABI-approved definitions
The ABI provides model definitions of critical illness cover conditions, intended to give clients clear understanding of policies and to help them compare products from different insurers.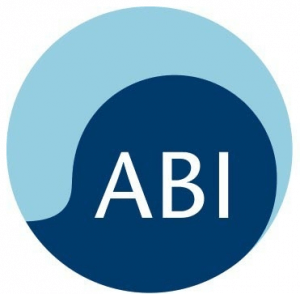 Following this ABI best practice is optional for insurers so, when you look for a policy, don't just look at the number of conditions listed – consider how many ABI definitions are used.
While some insurers may fall short of the ABI's best practice, Victoria Slade notes that "looking for policies that go above and beyond the standard requirements can be worthwhile".
You'll see such enhanced definitions referred to as 'ABI+', so a policy with a large number of ABI+ definitions is suggestive of a high-quality product.
Clarity of wording for serious illnesses
As well as looking for ABI approval of policies, consider the basic clarity of wording therein. "Looking out for good, simple definitions of the conditions covered is important," said Victoria.
While you're unlikely to understand all the medical terminology, see if you can get to grips with the basic meaning, ask yourself whether there are any ambiguities and if you consider any exclusions reasonable.
The Financial Ombudsman has a number of case studies showing the sort of dispute areas that may arise from unclear policies.
Survival periods
A policy is likely to have a survival period, meaning that – in order to qualify for a payout – the policyholder has to live for a set length of time after a qualifying condition is diagnosed.
Around 14 days would be a typical survival period to expect and, of course, the shorter the period, the better for the client.
Claims notification period
Some, but not all, insurers require notification of the diagnosis of a qualifying condition within a set period of time – with one insurer this is as short as 13 weeks so watch out for this.
It's more common for insurers to request notification 'as soon as possible', while the best for the client would be a policy that doesn't specify a time limit.

Oliver did an excellent job in making the right recommendations. He's been very patient in dealing with my request and helping me choose the right product. Well done and thanks very much!
Jayant Rampuria
06/10/2018
Other important considerations
A key calculation when deciding the 'best' policy is whether you opt for guaranteed or reviewable premiums.
Guaranteed or reviewable premiums?
A policy with reviewable premiums is likely to be cheaper when taken out, but don't let that persuade you that it's the 'best' one; over time you should find that guaranteed premiums are the cheaper option.
There are a huge number of optional and additional cover areas available with critical illness cover, some of which you'll pay for and others that will be automatically included in the price you pay for a policy.
As just one example, it was noted above that some, but not all, insurers offer cover for loss of an eyeball. In November 2015, Aviva didn't offer this as standard, but it was an optional area of cover if the client was prepared to pay an additional fee.
Optional extras to look out for…
Potential optional extras can include, but are not limited to, things like:
Serious illness cover
Global medical treatment
A second medical opinion
Medical helpline
Bereavement counselling
Healthy lifestyle discounts
Health and wellbeing services
It may seem natural to assume that the 'best' policy has the widest range of such additional cover areas, but again consider what it is that you actually need and want, factoring in support you may have from other policies or areas of your life.
Paying for more cover than you actually need is not the way to find the best critical illness cover.
Finding the best Critical Illness Cover
In your search for the best critical illness cover, you may want to try our quick and easy online critical illness cover comparison service that shows payout levels, policy terms, the number of conditions covered, whether premiums are guaranteed or reviewable and the monthly cost.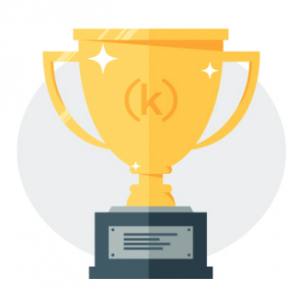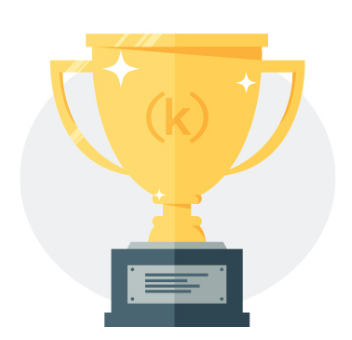 If you see an option you like the look of, you'll be able to view the key facts of the policy. As with any insurance, reading the terms and conditions with care is something you should always do.
As has been stressed, though, finding the best critical illness cover is an individual matter and an online search is unlikely to get to grips with the complexities and the full range of options.
An adviser from a firm such as Drewberry Insurance is likely to have a much fuller understanding of the marketplace and speaking to such an expert will allow them to apply that knowledge to your unique circumstances.
You can call one of our advisers on 0208 432 7333 or get an instant online quote comparing the best 10 UK insurers here →



Compare Top 10 UK
Protection
Insurers

Takes approx. 60 seconds
Frequently Asked Critical Illness Insurance Questions
What's the difference between the two types of insurance? I'm looking to be able to pay my...
I've recently got my first mortgage and have been advised to get critical illness cover by a friend,...
I've recently had a heart attack and it's really made me look at my finances. I would like...
I'm looking at taking out critical illness cover to pay off my mortgage should i be too ill to...
Other Popular Articles


Use our 2018 Critical Illness Calculator to find out for yourself how much you can cover, how many serious illness are covered and compare instant online quotes from the...

A complete guide to what you can expect to be covered with Critical Illness Insurance. Understand what should be covered, what could be excluded and compare quotes from the...

Our 2018 guide to help you understand how much critical illness cover costs, get expert advice and compare online quotes from the top 10 UK insurers...


Read our 2018 guide to find out whether you need Critical Illness Cover, get expert advice and compare online quotes from Aviva, Vitality and other top UK insurers...