Why Business Loan Insurance?
Loan Insurance is a form of Life Insurance which pays off outstanding debt should a key person pass away.
Include Critical Illness Cover to protect against the risk of suffering a serious illness such as cancer, heart attack and stroke.
39% of company directors expect their company would go under within 18 months of the death or serious illness of a key person – Legal & General
What is it for?
What Does Business Loan Protection Cover?
Business Loan Insurance can help ensure your business can weather difficult times by protecting outstanding corporate finance with:
Life Insurance which will pay out a lump sum if a key person dies or becomes terminally ill.
Critical Illness Insurance which can be added to the life cover so a claim would be paid if the key person were to suffer one of a number of serious illnesses as defined in the policy terms.
Such business insurance pays out a tax free cash lump sum to cover outstanding debt such as company overdrafts, commercial loans, venture capital funding, and commercial mortgages.
What does it cover?
How Does Business Loan Insurance Work?
The policy is owned and paid for by the company but underwritten on the key person's life.
Stage 1
The key individual is medically underwritten at application, basing the cost of cover on factors such as their age and state of health as well as the amount of cover required.
Stage 2
Once you've taken cover out on a key person within your business, they're covered for the outstanding loan balance.
Stage 3
If the key person dies, becomes terminally ill (or develops a serious illness if you've added critical illness cover), triggering a valid claim, the policy pays out to clear the loan.
How does it work?
Do We Need Corporate Loan Insurance?
It's worth considering how the company would cope and repay the loan if a key person died. This might be a guarantor of the loan, for instance.
What is the risk of death?
Based on ONS life expectancy data (2012-14), the chances of a male passing away within the next 10 years are as follows:
| | | |
| --- | --- | --- |
| 1 in 85 | 1 in 43 | 1 in 19 |
Additionally, research from Aviva has found that 31% of people suffer long-term ill health during their working life, which is why Critical Illness Cover can be such an important policy addition.
Who needs cover?
Getting Expert Advice
We're independent insurance experts, so we can research the entire UK market to find the best Business Loan Insurance quotes for you.
Whichever form of protection you require for your company loan we will be able compare all of the UK's leading insurers to find you the most suitable policy.
Fact Find – we'll work out what your needs are and find out about who you're covering so we can accurately advice you on the options available
Research – we'll compare business protection quotes from all of the UK's leading insurers to find you the most competitive quotes
Recommendations – we'll discuss the options that come up and compile the best quotes into an email. If you're happy to go ahead, we can complete the application over the phone.
How can we help?
Compare Top 10 UK
Protection
Insurers

Takes approx. 60 seconds
This Guide
Written by:
Tom Conner,
BSc, MPhil
Director at Drewberry
⏰  10 min read
What is Business Loan Insurance?
A form of Life Insurance which is designed to cover outstanding corporate debt, such as:
Corporate overdrafts
Business loans
Commercial mortgages
Directors' loans
Venture capital funds.
It will protect against the risk of the death or potentially a serious illness of a key individual who has a level of responsibly for repaying the outstanding debt.
Essentially anyone with a part to play in repaying an outstanding company loan can be covered for the remaining amount of debt should they die or become seriously ill.
Need Help? Start Live Chat with our Experts

Neil
Pensions Advice

Robert
Income Protection
How Does Business Loan Insurance Work?
Business Loan Protection works in the same way as individual Life Insurance to cover a personal debt, such as a mortgage. It can be used to ensure the company can continue to function in the event that a key individual or individuals responsible for repaying a corporate loan dies.
In the event of an accepted claim, the insurer will pay out a cash lump sum to cover your loan.
An uninsured business loan runs the risk of your company being declared insolvent after your death if it no longer has viable means to repay the loan. That's why lenders and investors such as venture capital firms often expect this cover to be in place to ensure the loan will always be repaid.
What Does Company Loan Insurance Cover?
Corporate Loan Repayment Insurance is designed to cover the full amount of an outstanding business loan if one of the key people dies or becomes critically ill (if you've added Critical Illness Cover to your policy).
Most insurers offer terminal illness cover as part of their Life Insurance cover. That means you'll receive a payout early if you're diagnosed as terminally ill. (The definition of terminal illness is usually defined as having less than 12 months to live.)
Can I use Business Loan Insurance to cover accidents and sickness?
Should you choose or be required to include Critical Illness Cover, in addition to passing away a claim will also be paid if you suffer a serious illness as defined in your policy terms and conditions. There are often over 40 illnesses covered with the vast majority of claims being paid for cancer, heart attacks and strokes.

Critical Illness Insurance is designed to cover serious illnesses. It won't cover less serious conditions that could nonetheless prevent you from working, such as mental health conditions and musculoskeletal issues.
Business Loan Protection doesn't offer cover for more minor illnesses and injuries. As a result, if you're a small business or sole trader, some lenders may require you to have additional cover to protect the loan against the risk of you developing such conditions.
For protection against less serious illnesses and injuries, you'd likely need to consider a product such as Income Protection or Executive Income Protection. The former is paid for by you personally, while the latter is paid for by your business.
Income Protection provides a continuation of income, allowing you to keep up with the loan repayments while you're too ill to work. The benefit of having Income Protection is that it can also protect your personal finances as well as covering a business loan if you were to fall ill.
Sam Barr-Worsford, DipFA
Business Protection Expert at Drewberry
Is Business Loan Insurance the same as Keyman Insurance?
There are a number of similarities between Business Loan Protection and Keyman Insurance, but they're not the same product. Although both cover key individuals within the business, Company Loan Insurance is designed specifically to protect an outstanding loan and those responsible for repaying it.
Where Business Loan Insurance will only cover any outstanding debt, Key Person Insurance may have a higher benefit to cover a wider array of eventualities resulting from the death or critical illness of a key person.
For Keyman Insurance, the key individual or individuals may be insured to protect against loss of:
Supplier/customer confidence
Profits
Important personal or business contacts
Detailed knowledge of business processes and systems.
It can cover any key individual within the business in a major profit generating role. Unlike with Business Loan Insurance, someone insured under Key Person Cover doesn't have to be responsible for repaying a loan, just pivotal to the ongoing success of the business.
Most importantly, there are significant differences in the tax treatment of Keyman Insurance premiums vs Business Loan Insurance premiums – see below for more.
Compare Top 10 UK Business Insurers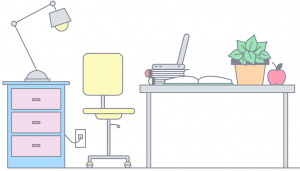 How Do I Set Up Company Loan Insurance?
While it's possible to set up Business Loan Protection Insurance yourself, we'd always recommend speaking with an independent expert. We have a team of Business Protection Advisers here at Drewberry who can check the entire UK market for Business Loan Insurance quotes to find you the best deal.
The product can be quite complicated in some areas, so it makes sense to talk to someone who sets up these policies on a regular basis and knows them inside out.

It is always worth comparing quotes from the UK's leading insurers rather than just taking out the option offered by your lender. Often these lenders options are restricted and some may even only be offering you a quote from one affiliated insurer. As a result, the cover they recommend can work out very expensive.
By coming to an intermediary such as Drewberry we'll check the whole UK market on your behalf. That means we can often secure you a better deal than simply signing up to the protection offered by your lender.
Victoria Slade
Business Protection Expert at Drewberry
As mentioned, a Company Loan Insurance policy is usually owned and paid for by the business, with the payout going either directly into the business or straight to the lender, depending on how you've set up the policy.
However, it's worth noting that in the event of your death, creditors, such as a business lender, have priority. That means they can usually extract the benefit straight from your estate with relative ease and speed, so there's not always a need to assign the loan directly to the lender.
How Much Cover Do I Need for Business Loan Protection Insurance?
The amount of cover you need to insure a business loan will depend obviously on how much the loan is for. However, there are a number of variables to consider that will have an impact on the amount of Business Protection Insurance required for your loan.
Level or Decreasing Business Loan Insurance?
Whether you need level or decreasing cover will depend on the nature of your loan. A straightforward capital repayment loan, where you repay the principle capital alongside the interest, will fall in value over time to zero once you'd repaid the loan in full.
Decreasing cover will fall alongside your outstanding company debt, also reaching zero by the time the loan is repaid. As the amount of cover you're insured for falls over time the risk to the insurer decreases over the life of the loan, so it tends to be cheaper than having a fixed level of cover.
Level cover sees the benefit staying fixed over time. This is therefore usually used for an interest-only loan, where you don't repay the principle capital until the end of the loan. Level cover will ensure that the outstanding loan balance will always be covered, right until the end of the loan's term. Keeping the benefit fixed over time, even as the risk to the insurer rises over time as you age, means this type of cover tends to be more expensive than decreasing cover.
Can I Get Joint Business Loan Insurance?
If there's more than one person in the business with responsibility for repaying the loan, you'll have to look at the original loan agreement to determine how the loan is held before you can proceed with getting cover.
Why the structure of your business loan is important…
How your loan is structured may have an effect on the type of insurance you need. If the two parties are jointly liable, it is possible to have a single policy written on a joint life, first death basis.
This will pay out to cover the entire loan if one party to the loan passes away or becomes critically ill.
Where the loan is held severally, it may sometimes make sense to have two separate policies to cover the two separate liabilities, especially where there's a wide discrepancy between the ages and health of each party, as well as the percentages of the loan each party is responsible for.
How Much Does Insurance for Business Loans Cost?
The cost of Business Loan Protection depends largely on the amount of cover you need and whether the cover needs to be level or decreasing.
As with all Life Insurance written on individual lives, each person will need to be medically underwritten for Company Loan Insurance. This will involve an application where you'll be asked a series of questions relating to:
Your health and medical conditions
Your age
Your lifestyle (e.g. smoking and drinking habits)
Your job (riskier occupations tend to cost more to insure).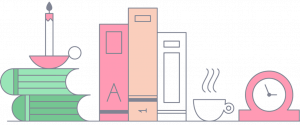 Other Expert Business Insurance Guides...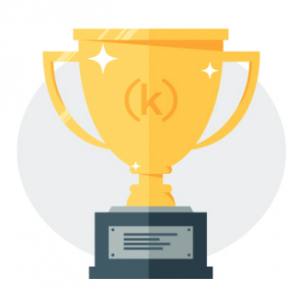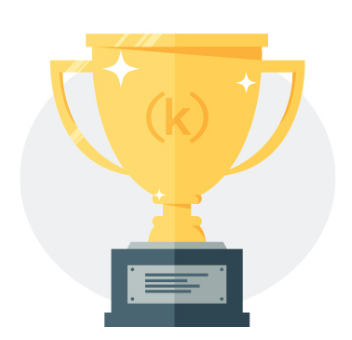 Best Business Loan Providers
Aegon

Maximum entry age: 86 for Life only / 75 for Life and Critical Illness Cover
Minimum term: 1 year
Maximum term: 50 years
Maximum cover: No maximum
Critical illnesses covered: 43, plus 15 additional critical illnesses

AIG

Maximum entry age: 86 for Life only / 75 for Life and Critical Illness Cover
Minimum term: 3 years
Maximum term: 70 years for Life only / 50 years for Critical Illness Cover
Maximum cover: No maximum
Critical illnesses covered: 41, plus 10 additional critical illnesses

Aviva

Maximum entry age: 89 for life only / 64 for Life and Critical Illness Cover
Minimum term: 1 year
Maximum term: 50 years
Maximum cover: No maximum for Life / £3 million for Life and Critical Illness / £2 million for Life and Critical Illness Cover with Total Permanent Disability
Critical illnesses covered: 43, plus 11 additional critical illnesses

Legal & General

Maximum entry age: 77 for Life and Increasing Life / 67 for Life and CIC and Increasing Life and CIC / 74 for Decreasing Life / 64 for Decreasing Life and CIC
Minimum term: 1 year for Life / 2 years for Increasing Life Insurance and CIC / 5 years or Decreasing Life and CIC
Maximum term: 50 years for Life only / 40 years with added Critical Illness Cover
Maximum cover: Unlimited
Critical illnesses covered: 39, plus 2 additional critical illnesses

Royal London

Maximum entry age: 88 for Life Cover / 69 for Critical Illness Cover
Minimum term: 1 year for Life / 5 years for Critical Illness Cover
Maximum term: 72 years for Life only / 50 years with added Critical Illness Cover
Maximum cover: No maximum for Life / £3 million for Critical Illness Cover
Critical illnesses covered: 46, plus 14 additional critical illnesses

Vitality

Maximum entry age: 75 for Life Cover / 60 for Serious Illness Cover
Minimum term: 1 year for Life
Maximum term: 70 years for Life / 50 years with added Serious Illness Cover
Maximum cover: £20 million for Life / £3 million for Serious Illness Cover
Serious illnesses covered: Up to 174
Life Expectancy Calculator
Your Life Expectancy Results
How is Business Loan Insurance Taxed?
Some Business Protection policies, such as Keyman Insurance, are usually an allowable business expense for corporation tax purposes so long as the policy meets the principles of the "Anderson Rules". However, this means the money that is paid back into the business in the event of a claim is taxable as a trading receipt.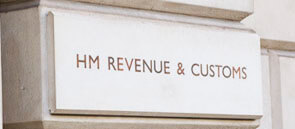 The taxation of Business Loan Insurance is treated very differently from Key Person Insurance, however.
Given that the insurance is not technically for the benefit of the business (rather it is the lender who will receive the funds and whose capital is at risk), Business Loan Insurance premiums are not tax-deductible as a business expense in most instances as they are treated as part of the cost of raising capital.
However, unlike Keyman Insurance, the benefit from Business Loan Insurance is not taxable for the business in most cases, as it's destined for the lender and won't be retained in the business.

Excellent service from start to finish. Both Jack & Jake were both helpful and polite through the process. I would recommend Drewberry to family and friends.
Trevor Massey
22/01/2019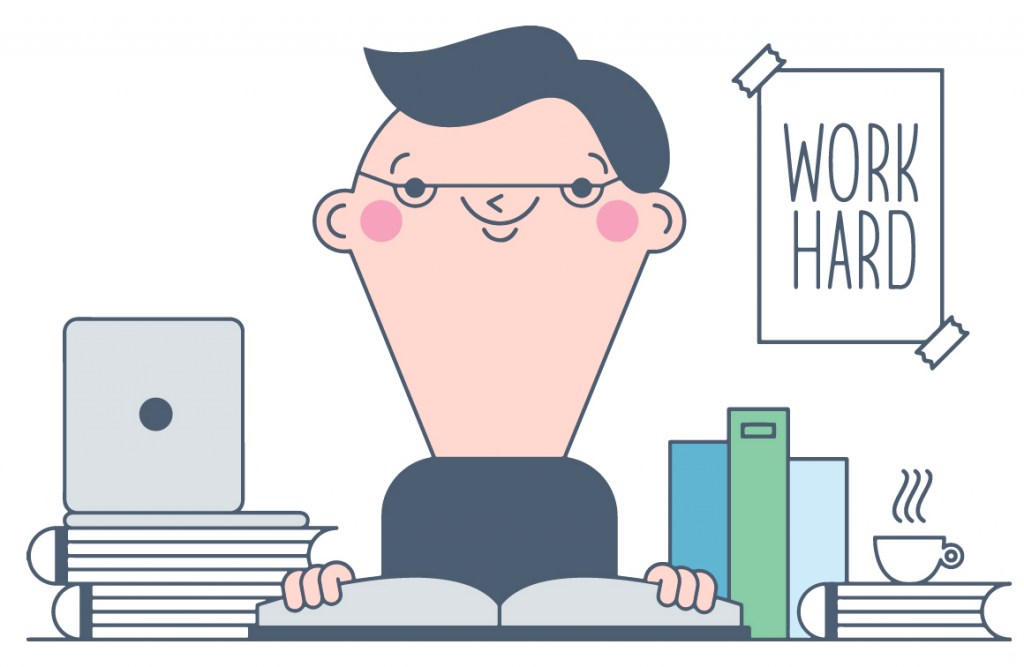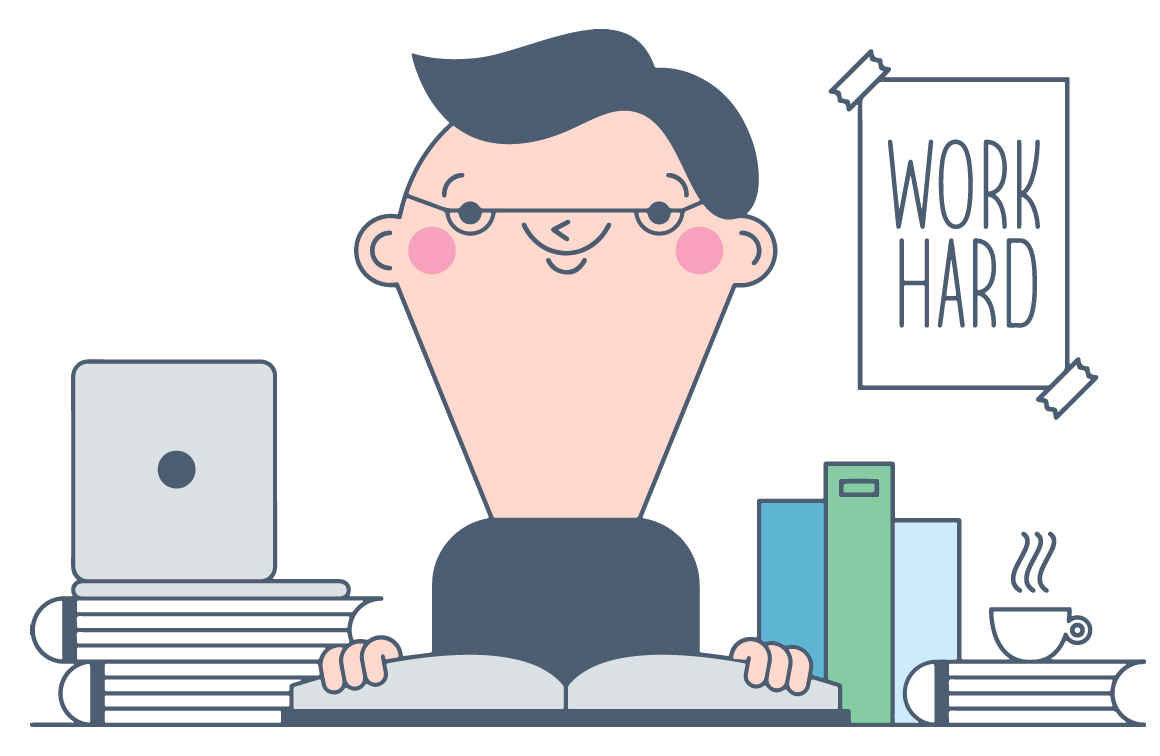 Get Expert Business Loan Insurance Advice
When it comes to making sure your business is protected against the risk of not being able to repay an outstanding debt if a key person passes away or becomes critically ill, Business Loan Protection can ensure the survival of your business.
Considering how complicated corporate finance can be and how important your company is to you it is best you speak to an expert to ensure you have the most suitable cover.
If you are looking to take out Business Loan Insurance and would like advice please do no hesitate to call us on 02074425880 or email help@drewberry.co.uk. Our advisers will be happy to talk through all of your options.
Tom Conner, MSc, MPhil
Director at Drewberry
Why Work With Drewberry™
We placed over £1 billion worth of risk with insurers for our clients in 2017
We were nominated for Protection Intermediary of the Year at the Protection Review Awards in 2016, 2017 and 2018 and the Cover Excellence Awards in 2016 and 2017
Our ethos is to provide the best possible service demonstrated by the growing number of 5-star rated reviews with 98% of our clients saying they would recommend us
Tom and the rest of our insurance experts are frequently quoted in leading papers such as The Independent and Financial Times with a reputation in the media as an authority in our industry.
Read more about Drewberry here >>
Compare Top 10 UK
Protection
Insurers

Takes approx. 60 seconds
Frequently Asked Employee Benefits Questions
I've had a quote from an insurer for group income protection and there is a section on the quote that...
I own a company and I'm looking to take out group protection policies for my employees. However,...
We have taken out a sizeable business loan and I am wondering whether it is mandatory or just best practice...
I work in the HR department of a medium size company. I've been asked to get some Group Income...