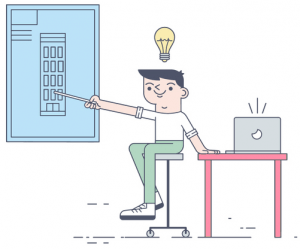 UK Tech Firms Need to Open Up to Key Man Insurance

Although life may be fast-paced for Britain's growing army of tech startups, many are slow to recognise those members of staff who are the real business drivers. Here's why Keyman Insurance may be the key to ensuring company success.
Michael Englefield
Content Manager at Drewberry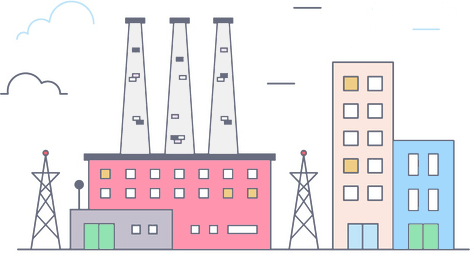 Britain's Startups Need Business Protection
The tech industry has exploded in the last decade, becoming one of the most prosperous industries in the country. Britain is now home to Europe's fastest-growing tech sector thanks to surging numbers of tech startups with an estimated 270,000 businesses now participating in the UK's digital economy.

The raw talent, innovation and expertise behind these companies makes them a force to be reckoned with and it's a combination that's attracting huge investment volumes from both the UK and overseas.
Thanks to a convergence of tech talent, entrepreneurialism and investment capital, London and its surrounding environs stand head and shoulders above any other European tech hub and they continue to account for the lion's share of the UK market.
But, while so many of the UK's tech startups survive – and indeed thrive – on their wits, they're some way off the pace when it comes to putting modern business protection in place.
Deluge of Funding for Startups
With a deluge of funding attempting to find its way into the UK tech market, a great many tech startups and 'scale-ups' are effectively closing the door to new investment by not having adequate protection for key persons within the company.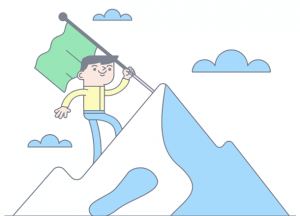 Companies that rely on individual talent, creativity and imagination, like tech companies, are naturally among those most vulnerable to losing key members of staff. It's not uncommon for one or two people to be indispensable within a workforce.
Tech companies can also make themselves more vulnerable by being too dependent on external funding or being stuck with hefty loans to pay back.
The loss of a key person in the company could result in investors or shareholders becoming apprehensive if they worry that a company might not be able to recover from the loss fast enough.

Without adequate cover to replace the contributions made by a company's founders, buy back company shares from a key person's beneficiaries, or pay off company debts, a great many tech businesses are set to flounder.
But, with Key Man Insurance, tech startups have an opportunity to change this and ensure that their company can survive a difficult loss.
Victoria Slade
Independent Protection Expert at Drewberry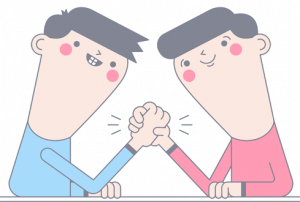 You Don't Need Key Man Insurance Until You Do
When it comes to the UK's tech and creative startups, company leaders tend to be slightly younger than entrepreneurs to be found in other industries. It's not strange to see a tech CEO in their late 20s or early 30s.


As one might expect, not many people around that age think too deeply about protection products like Life Insurance or Critical Illness Cover, especially when they have their attention diverted by trying to build a career for themselves.
When you're in the process of building a tech empire, there might seem to be a million other financial priorities that take precedence over insurance. This is an instance of the persistent 'it won't happen to me' mindset that defines our younger years.
At that age it's difficult to imagine that we would ever be forced to face the loss a key person in the company without some prior warning at least. But, this is a very real threat that needs to be recognised if companies have any intention of surviving.
Key Man Insurance is designed to cover more than just lost profits. The benefit the company receives can be used to make up for a loss of contacts, loss of confidence from customers, or a loss of knowledge of the company's inner workings and processes.
A key person is more than just an employee, which is why companies go so far to protect them.
Sam Barr-Worsfold
Independent Protection Expert at Drewberry
We've advised a good many smaller UK tech companies – including a number of Silicon Roundabout residents – on how suitable Business Protection Insurance can be structured to strengthen their businesses, freeing their hands to run a growing company.
It's no easy matter to put a value on the head of a key person in your business. It can be harder still to attribute a percentage of your profits to each one of a small circle of individuals as their value will differ greatly based on their skill set, experience and how integral they are to the business.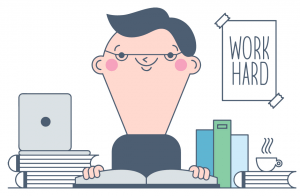 Protecting your most important assets with Keyman Insurance
All this makes a strong case for calling in an experienced financial adviser who can guide the way and ensure you have the most suitable cover in place sooner rather than later.
For most tech companies, the creative and business capital represented by a small group will be very hard to replace, but suitable business protection can provide the security that a business survives if it suddenly loses a key player.
If you would like to learn more about the benefits of Key Person Insurance or need some help finding the right policy, speak to our financial advisers today.
Get in touch with us today on 01273646484 to learn about the available policies and start comparing quotes.
Tom Conner
Director at Drewberry

Venture Capital Investors are Bringing Key Man Insurance Cover to the Fore
Venture Capital Investors are negotiating with UK tech companies to ensure that their investments are protected and the best way to do this is with Key Man Insurance.
5 Things Millennials are Supposedly Killing… Including the Insurance Industry
Millennials are killing everything and the tired trend of blaming it all on the youth goes on. Read our top picks of ridiculous articles about millennials.

UK Tech Firms Need to Open Up to Key Man Insurance
UK tech startups are slow to pick up on vital business protection. With Key Man Insurance, however, the loss of a key person needn't mean the end of a business.
Need Help? Start Live Chat with our Experts

Neil
Pensions Advice

Robert
Income Protection