Samantha Haffenden-Angear
Independent Protection Expert
Overview
Samantha (CII) is a core member of our protection insurance team and is able to provide advice on a wide range of products.
T: 01273789393
Mon - Fri 09:00 - 18:00
samantha.haffenden-angear@drewberryinsurance.co.uk
Income Protection
Critical Illness Cover
Life Insurance
Quick Fire Questions
Tea or Coffee?
Depending on the time of day, but usually Tea
Biscuit or Cake?
Cake
Cats or Dogs?
Cats
What animal are you?

Favourite colour?
Burgundy
Favourite Song / Artist
Ain't No Mountain High Enough — Marvin Gaye & Tammy Terrell
Biggest Life Lesson
Make a mistake once and it becomes a lesson. Make the same mistake twice and it becomes a choice.
Favourite Destination
Spain
Samantha's role at Drewberry
Samantha's role at Drewberry sees her using her experience in delivering the finest service to educate her clients on the best protection that is specifically suited to their needs. For Samantha, looking after what's important to the client is paramount, as is building a long-term relationship with her clients to give them the ongoing assistance they may need.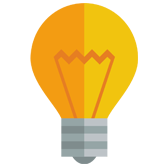 Top Insurance Tip
Often clients interested in income protection insurance want their insurance to pay out instantly should they be unable to work. I would recommend we discuss longer deferral periods that could align with sick pay entitlement or savings, as this can help reduce the cost of your premiums significantly.
Who is Samantha Haffenden-Angear?
Samantha's first taste of the working world was spent caring for children in a nursery, gaining all the qualifications necessary and building experience in different roles up to management. When she reached the point where she felt it was time to start something new, she moved into sales and marketing — it was here she developed her interest in finance. During her 8 years spent working at Lloyds Bank, she successfully completed a number of different roles. Now, her passion for helping clients has drawn her into the arms of Drewberry, where she feels she can further her career in the financial services industry by becoming an expert in the area she loves.
What else does Samantha do?
Samantha loves all different types of sport, especially football (both playing and watching it). She is lucky enough to have a special close group of friends and a big family who she loves spending time with. Samantha also loves to get out and about with her partner, camping and exploring different parts of the UK.
What our clients say...


Samantha was great!
Puneet Gupta – 25/07/2018
I have been dealing with Samantha Haffenden-Angear and to the say least she is very thorough and proactive to help get the transaction over the line. On my dealings with various service companies, I must say Samantha is easily one of the best ones I have dealt with and would highly recommend her for any consultation on insurance needs.


Samantha provided expert advice
Steve Wyatt – 30/07/2018
Friendly and helpful. managed to get the insurance package I wanted without difficulty. Samantha helped with finding an appropriate package for my work as a Doctor and provided expert advice.