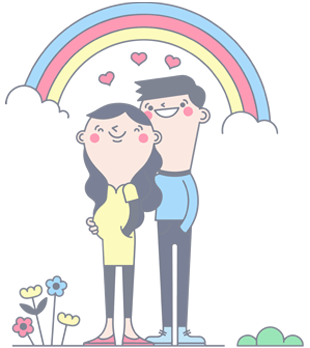 Is Life Insurance Worth It?
The answer to whether life insurance is worth it will depend on both your individual circumstances and on the type of policy you're considering.
If you have loved ones who would need financial support were you to pass away, then life insurance can offer both valuable peace of mind and invaluable financial help after you've gone.
To gain such protection you would usually think about term life insurance. Such a policy runs for a defined period of time – the term – and may be used, for example, to ensure a child is supported through their education, or that a family can clear the mortgage on their home.
A whole of life insurance policy is a very different sort of product that can offer a guaranteed payout whenever the policyholder dies. While the potential benefits of term insurance are clear, whether a whole of life policy is worth it really depends in the intended use of the plan.
Compare Top 10 UK
Protection
Insurers

Takes approx. 60 seconds
This Guide

Written by:
Andrew Jenkinson
Director at Drewberry


When life insurance might not be worth it
If you have no partner or dependants to consider and you don't care what happens to your estate after your death, then life insurance usually isn't worth it.
You may still want to consider other protection products such as critical illness cover and income protection insurance, both of which can be of benefit to you during your lifetime.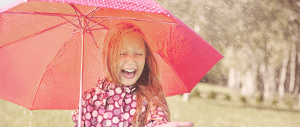 Life insurance may also not be worth it if you're so financially comfortable that your loved ones would have no need of a payout if you were to pass away, although a policy may still have some benefits with regard to inheritance tax.
Is term insurance worth it?
As suggested, a term insurance policy can be invaluable in terms of financial support to your loved ones if the worst should happen.
Having such support in place may seem the obvious thing to do if you're the main, or only, earner in a household, but it should also be considered by both secondary wage earners and stay-at-home parents/partners.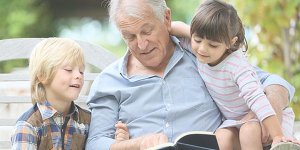 Should such a person pass away, you need to think about the impact it would have on the surviving partner; they would have to pick up duties and responsibilities – or pay someone else to perform them – at the same time as dealing with loss. Such a situation could severely impact on their ability to earn a wage.
Research conducted by Drewberry Insurance in 2015 suggested that 55% of working people only had up to three months' worth of income in savings, with 29% having less than a month's worth. It was estimated that a typical family would need to cut expenditure by 48% to survive on government benefits.

"You can't rely on the government to take care of your family after your death. The money they would be entitled to from the state is much lower than you'd probably expect. If you want to provide for your family financially if you pass away, life insurance is a must."
Samantha Haffenden-Angear
Independent Protection Expert
One additional area of potential support to think about is any employee benefits you might have; you may have life insurance, critical illness cover and/or sickness pay as part of the package offered by your employer. If so, look at the level of cover offered to determine whether it's adequate for your needs.
It's also important to remember that any such protection is tied to your employment, meaning that if you leave or lose the job, you'll also lose the protection. While it should then be possible to take out your own cover, remember that you become more of an insurance risk as you get older. This means that the longer you leave it before taking out life insurance, the higher the premiums are likely to be.
What are my chances of needing to claim?
The risk of actually dying within a set period of time is a difficult thing to think about, but there are a number of statistics and tools that can help, and so help you decide whether term insurance is worth it.
The Office for National Statistics (ONS) publish extensive mortality stats – here are just a few from England in 2012-14:
Life expectancy at birth for boys was 79.5 years; for girls 83.2
Life expectancy for men aged 65 was 18.8 years; for women it was 20.6 years
Naturally these are average statistics and many people unfortunately pass away far younger. For example, in 2015 the youngest claimant for life insurance paid by Liverpool Victoria was for a 22 year old.
One of the simplest way of calculating your risk of death is to use our life expectancy calculator, which is powered by ONS data. This tool was used in August 2016 to calculate the likelihood of death by the age of 65 of four distinct age groups:
25-year-old: male (one in seven chance of death by age 65) / female (one in 11 chance)
35-year-old: male (one in eight chance of death by age 65) / female (one in 12 chance)
45-year-old: male (one in nine chance of death by age 65) / female (one in 13 chance)
55-year-old: male (one in 12 chance of death by age 65) / female (one in 19 chance)
Should these figures have persuaded you that term insurance is worth it, do remember that:
There's no cash-in value on the policy
If you haven't died by the end of the term, you receive no return on your premium payments (although some policies allow you to convert them into whole of life coverage)
Need Help? Start Live Chat with our Experts

Neil
Pensions Advice

Robert
Income Protection
Is whole of life insurance worth it?
Because whole of life insurance is guaranteed to pay out when you die – assuming you've met all the required premium payments and haven't breached the terms of the policy – it typically has a much higher monthly premium and people tend to cover far smaller amounts.
According to the Association of British Insurers (ABI), in 2017 the average payout on whole of life insurance was £4,511, with 99.99% of claims being paid.
Such policies are typically used to ensure there are funds available to pay for a funeral, or to leave a gift for a loved one, but there can be other valid reasons.
For example, a parent of a disabled child may look for a policy that can pay for care in future years, or a wealthy individual may see inheritance tax advantages in a whole of life policy.
But potential customers need to be aware that there are numerous downsides to whole of life insurance, and there may be more effective ways to leave money for after they've gone.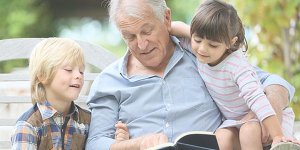 Can I self-insure?
For example, self-insuring is the phrase used to describe retaining the money you would have paid out in insurance premiums and, instead, putting the funds into savings and/or investments.
Whole of life insurance products are not savings or investment vehicles; inflation will erode the value of the guaranteed lump sum over time and there is no benefit from compound interest (interest paid on interest, a great boon to savers).
Depending on how long you live, you may well spend more in premiums than your beneficiaries ever receive as a payout, and you also need to consider that:
If you stop making the agreed premium payments, your cover will cease
There's typically no cash-in value on whole of life policies
Many of the problems associated with whole of life policies are exacerbated with a particular type of policy often advertised as 'over 50s life insurance'.
The main selling point of these products is that acceptance is guaranteed, without a medical, for those aged 50-80. But you need to consider the downsides of such policies, including the so-called wait period. This defines a period of time after the policy is taken out, perhaps two years, when – if you were to die – the payout would not be made.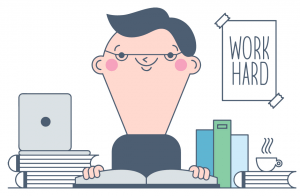 Is life insurance worth it?
A clear argument can be made that – depending on your circumstances – term life insurance is worth it as an invaluable protection product for your family, there to help them at the most difficult of times.
The case for whole of life insurance is certainly less clear cut and there are alternative options that you should consider, but a whole of life policy can be worth it for some people.
The best way to decide whether life insurance is worth it is to speak to an expert, who can apply their intimate understanding of the financial market to your individual circumstances.
Is it worth taking out life insurance with critical illness cover?
If you've decided that you need critical illness cover, then taking out life insurance alongside it is likely to make little or no difference to your premium payments. In such instances there would seem to be no reason not to take out life insurance.
You can get fee-free financial advice from Drewberry by calling 02084327333, or – to save your phone bill – by requesting a advice call back through our site.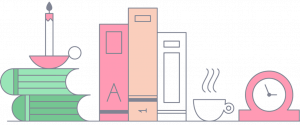 Other Life Insurance Guides
Frequently Asked Life Insurance Questions
We are just about to send our only child off to a private secondary school and no doubt University from...
We have recently taking out joint life insurance off the back of our first mortgage, should this be...
I'm looking to take out Life Insurance and have read about an additional benefit called Terminal...
I've recently gone self employed and need to replicate my old employee benefits. The main cover...
Other Popular Articles

Read our 2019 Best Life Insurance Guide, get expert advice and compare online quotes from Aviva, Vitality and other top UK insurers....


Use our 2019 Term Life Insurance Calculator, get expert advice and compare online quotes from Aviva, Vitality and other top UK insurers...


Decreasing Term Life Insurance is one of the different types of Life Insurance policies and is often used as Mortgage Life Insurance. But how does it work?


Read our 2019 Company Life Insurance Guide and find out when your company can pay your life insurance premiums, get expert advice and compare online quotes from Aviva, Vitality...