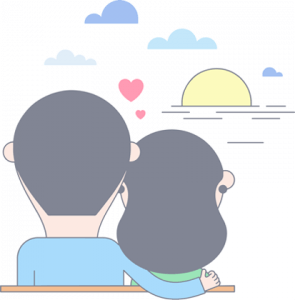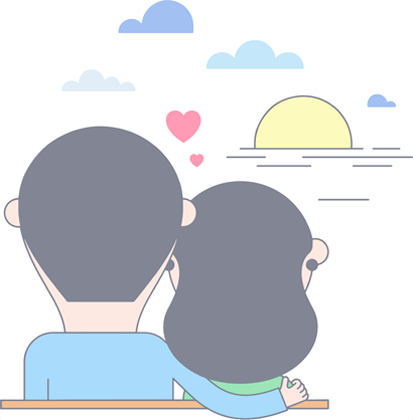 Do I Need Life Insurance?
It's safe to say that there's no single answer to the question of whether people need life insurance as it will depend on individual circumstances, but one group can be given some very simple advice…
If you're single, have no dependants and no concern about what happens to your estate after your death, then you really don't need life insurance as it has few benefits when you're alive. While some policies come with features such as terminal illness cover – which could help you financially if you're diagnosed with a terminal condition – other insurance products such as income protection and critical illness cover would be more suitable for such circumstances.
For most other people, though, life insurance is a product to think seriously about as it can offer valuable peace of mind, along with invaluable financial support to your loved ones should the worst happen.
Compare Top 10 UK
Protection
Insurers

Takes approx. 60 seconds
Life Insurance is for your loved ones
In fact, the question shouldn't really be 'do I need life insurance'; it's more 'would my loved ones need a life insurance payout if I died?'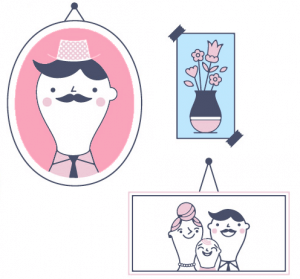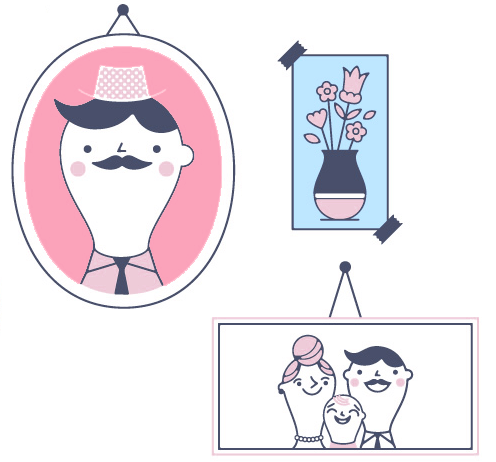 If the answer to that is yes and you can afford the premium payments required to get the right policy for your needs, other grim but key questions to ask yourself are:
What are the chances of a claim needing to be made?
Will a life insurance policy pay out after my death?
What can a life insurance policy offer?
What other methods of support would my loved ones have after my death?

"You can't rely on the government to take care of your family after your death. The money they would be entitled to from the state is much lower than you'd probably expect. If you want to provide for your family financially if you pass away, life insurance is a must."
Sam Barr-Worsfold
Independent Protection Expert at Drewberry Insurance
What are the chances of a claim needing to be made?
Life insurance is, of course, a policy you never want to have to use, but it's an unfortunate fact that the risk of death is 100%.
When you're likely to die is another question altogether, and the life insurance industry was founded on the calculations made from life tables, which show the probability of a person of a particular age dying before their next birthday.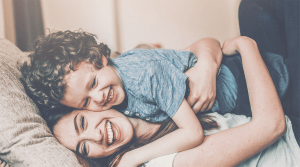 If you want to get to grips with the realities yourself, the Office for National Statistics (ONS) publish extensive mortality stats – morbidly fascinating, if unlikely to make your holiday reading list. To select just a few stats from England in 2012-14:
Life expectancy at birth for boys was 79.5 years; for girls 83.2
Life expectancy for men aged 65 was 18.8 years; for women it was 20.6 years
As those shopping for life insurance will have already reached adulthood, one of the simplest ways of calculating your risk of death is to use our life expectancy calculator, which is powered by ONS data. This tool was used in August 2016 to calculate the likelihood of death by the age of 60 of three distinct age groups:
30-year-old: male (one in 12 chance of death by age 60) / female (one in 18 chance)
40-year-old: male (one in 13 chance of death by age 60) / female (one in 20 chance)
50-year-old: male (one in 19 chance of death by age 60) / female (one in 28 chance)


Liverpool Victoria Life Insurance Claims figures for 2015 reveal:
Male Claimants
62 was the average age for a male life insurance claim
52 for a male critical illness claim
Female Claimants
63 was the average age for a female life insurance claim
46 for a female critical illness claim
Other Statistics
The youngest life cover claimant was 22 years old
8 years was the average age of a policy at claim
Will a life insurance policy pay out after my death?
Despite an apparently widespread distrust of life insurance companies, the vast majority of claims are successful; according to the Association of British Insurers (ABI), in 2017, 98% of term insurance claims were successful and 99.99% of whole of life claims.
"When claims are declined this is usually due to the customer not disclosing important information when taking out the policy, or claiming for a condition that is not covered by the policy," says the ABI.
Perhaps the area to be most wary of in order to avoid any problems is the issue of pre-existing medical conditions.
Such conditions must be declared to an insurer in the application process and, based on your medical history, the insurer may do one of three things:
Offer the policy on its standard terms
Place an exclusion on the policy relating to the pre-existing condition
Cover the pre-existing condition but charge a higher premium to reflect the increased risk
What can a life insurance policy offer?
The main benefit of life insurance is, of course, the payout it can offer on your death. You decide on the size of that potential payout when you take out the policy, and the amount you choose will have a significant impact on how much you pay in premiums.
Payouts can be major, even life-changing. According to the ABI, in 2017 the average payout on a term life policy was £78,323 and on a whole-of-life policy it was £4,511.
The guarantee of a payout on whole-of-life products means that premiums are significantly higher and the amount insured tends to be lower. Note also that a particular sort of life insurance, known as family income benefit, offers a regular monthly (or annual) income after your death, rather than a lump sum payout.
Money received by your loved ones can be used for whatever purpose they choose, but some typical examples include:
Clearing a mortgage
Replacing an income and covering essential living costs
Ensuring a child has enough funds for an education
Major financial commitments such as mortgages and the raising of children can have time estimations placed on them and so are typically covered by a term policy. A whole of life policy is generally used to guarantee the payout of a smaller sum, intended for things like:
Covering funeral expenses
Giving a lump sum gift to a loved one
Covering an inheritance tax liability
In addition to payouts after death, life insurance can offer things such as terminal illness cover, bereavement counselling and health and wellbeing services. Although such benefits are worth bearing in mind, they are unlikely to be major factors in determining whether you need life insurance. A product that can be combined with life insurance is critical illness cover; if you want it, it usually makes sense to buy it with life insurance.
Need Help? Start Live Chat with our Experts

Neil
Pensions Advice

Robert
Income Protection
Would your loved ones need a life insurance payout?
There are, of course, a fortunate few who are wealthy enough not to have to worry about money, but 2015 research from Drewberry Insurance suggested that 55% of people only had up to three months worth of income in savings, while 29% had less than a month's worth.
Government benefits are lower than many expect, and with average weekly bills standing at £208 Drewberry estimated that a typical family would need to cut expenditure by 48% to survive on state incapacity benefit.
This may make life insurance seem particularly important if you're the household's only bread-winner, but even if you're part of a working couple remember the extra pressure that would be placed on a surviving partner after a death.
Also think about life insurance if you're a stay-at-home parent; if you were no longer there, the wage earner would have to take on your duties, or pay for someone else to perform them. Emotional distress after a death can also, of course, have a major impact on a person's ability to earn a wage.
How much cover would I need?
One additional area of potential support to think about is any employee benefits you might have; you may have life insurance, critical illness cover and/or sickness pay as part of the package offered by your employer. If so, look at the level of cover offered to determine whether it's adequate for your needs.
It's also important to remember that any such protection is tied to your employment, meaning that if you leave or lose the job, you'll also lose the protection. While it should then be possible to take out your own cover, remember that you become more of an insurance risk as you get older. This means that the longer you leave it before taking out life insurance, the higher the premiums are likely to be.

"When working out how much life cover you may need it's important to consider if your partner would be able to repay any personal loans, the mortgage and still be able to cover any other household expenditure.
It usually makes sense to ensure you have enough cover to repay any debt you have and then consider additional protection to cover household expenditure for a period.
A lot of couples make the mistake of only covering their mortgage amount, but if you have a very young child then it's often unrealistic to expect a single parent to go back to work right after the death of a partner, so extra cover should be considered to alleviate that pressure for a number of years."
Tom Conner
Director at Drewberry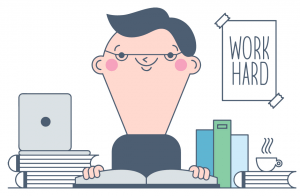 Do I need life insurance?
If you're still unsure about whether you need life insurance, why not speak to an expert adviser for free?

"In an ideal world, you'd have life insurance, income protection and critical illness cover, but people are constrained by budget, and they may also have support from other sources such as their employer.
Our order of preference is typically income protection, then life insurance and then – if there's some budget left – critical illness cover.
But it's also vital to remember that every situation will differ – critical illness cover may make more sense than income protection to someone who works part time, for example. If someone lives alone with no dependants, life insurance may be pointless and income protection more important."
Robert Harvey
Independent Protection Expert at Drewberry Insurance
You can speak to a Drewberry expert by calling 02084327333, or – to save your phone bill – by arranging a call back with one of our financial advisers.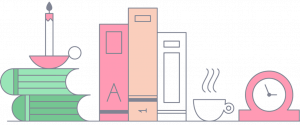 Other Life Insurance Guides
Compare Top 10 UK
Protection
Insurers

Takes approx. 60 seconds
Frequently Asked Life Insurance Questions
I'm in the market for life insurance, after doing some research I would like to get some more advice....
I've just left my job to go freelance and need to replace the old Life Insurance policy I had...
I want to get Life Insurance but can't find out any information about whether past medical conditions...
We have just had our first child and need to get some Life Insurance, i cycle to work and was wondering...
Other Popular Articles

Read our 2019 Best Life Insurance Guide, get expert advice and compare online quotes from Aviva, Vitality and other top UK insurers....


Use our 2019 Term Life Insurance Calculator, get expert advice and compare online quotes from Aviva, Vitality and other top UK insurers...


Decreasing Term Life Insurance is one of the different types of Life Insurance policies and is often used as Mortgage Life Insurance. But how does it work?


Read our 2019 Company Life Insurance Guide and find out when your company can pay your life insurance premiums, get expert advice and compare online quotes from Aviva, Vitality...