Why Key Person Insurance?
Keyman Insurance protects your business against the financial impact of losing a key member of staff.
It's designed to pay a cash lump sum into your business to help you cope with the death or critical illness of a key employee.
53% of businesses stated they would fold if one of their key workers died or suffered a serious illness. Legal & General
Overview
What is Key Man Insurance?
Key Person Insurance is a business protection product that covers your company against the loss of a vital employee. This might be the business owner, founder or an employee your company simply can't do without.
It is designed to provide business continuity if a key staff member can no longer perform their job due to serious illness or death. The payout can be used for a variety of means, including:
Providing a buffer against loss of profits
Paying for recruitment and training of a replacement
Repaying outstanding loans
Loss of important personal or business contacts
Loss of confidence from suppliers and customers
Difficulties in raising finance for new developments
Loss of detailed knowledge of the business' processes and systems
Winding down a company in an orderly fashion
You have two main options in terms of cover:
Keyman Life Insurance
Should a key person die or suffer a terminal illness (diagnosed with less than 12 months to live) the plan pays out a cash lump sum to the business.
Keyman Critical Illness Cover
Adding serious illness cover also enables the plan to pay out if a key person were to suffer a serious illness such as a heart attack, cancer or stroke.
Most companies have at least one key person whose loss would cause serious business disruption or even collapse. The loss of that person's ambition, talents, vision and drive could have a devastating financial impact on a company.
What is it?
How Does Keyman Insurance Work?
Setting up your policy
The policy is set-up and owned by the business covering a specific key person.
Once the level and length of cover has been decided an application will need to be completed.
As part of the application process the key person will need to complete a medical questionnaire disclosing their current state of health. Depending on the level of cover they may also need to provide their GP notes and/or have a medical screening.
If the sum assured is above of £1 million, the business may need to complete a financial questionnaire to support the reasons for their required level of cover.
Once the policy has been underwritten the business will own and pay for the policy whilst it is live.
Making a claim
In the unfortunate event a key person dies or becomes critically ill there is a set procedure to follow to make a claim. As part of our service we will help make this as process as smooth as possible.
The business makes a valid claim with the insurer.
The claim gets approved and the lump sum payment gets paid out to the business.
The funds can be used by the business however they see fit to ensure business continuity.
How does it work?
Do We Need Keyman Insurance?
Legal & General recently polled over 800 small businesses and reported that…
How would your company cope?
If your business relies largely on one key person or a small selection of key people, then you have to think about how your company would cope without them.
Many businesses simply have no plan in place should the worst happen, which is why such a large number of companies would fold almost immediately on the loss of a key employee.
Why Keyman Insurance is so important for small businesses…
According to the Office for National Statistics, around 90% of companies registered in the UK in 2016 employ fewer than 5 people.
The vast majority of UK companies are small, and small companies are particularly vulnerable to the loss of one or two key members of staff.
Without them, there could be issues securing investment, maintaining lines of credit or even simply with keeping the company going.
If the death of a key person would have a significant impact on your business then it is definitely worth considering this protection, especially given the risks involved.
What is the risk of passing away?
Based on our Life Expectancy Calculator, the chances of a healthy man passing away in the next 10 years are as follows:
| | | |
| --- | --- | --- |
| 1 in 85 | 1 in 43 | 1 in 19 |
Do we need cover?
How much does Keyman Insurance cost?
There are a number of factors that will determine the cost of Key Man Insurance, some of the key policy factors you can control include:
Level of cover
The more cover you require the higher the cost of the policy.
Length of cover
The longer the policy term the higher the risk of needing to claim and this is reflected in higher premiums.
Including critical illness insurance
As the risk of suffering a critical illness such as heart attack, cancer or stroke is far higher than dying you can expect significantly higher premiums.
Other personal factors that you have less control over which will still impact on the cost of the key person's policy include:
Age
The older we are, the greater the risk of passing away during the term of the policy
Current state of health
Those with severe health conditions, especially those which might limit life expectancy, will typically pay more for key person insurance to reflect the greater risk the insurer is taking on.
Smoker status
If the key person smokes, they are at greater risk of developing a serious, fatal health condition and so insurers will charge more.
Lifestyle and hazardous activities
Lifestyle habits, such as regularly drinking more alcohol than is recommended, or participating in hazardous activities, could result in an insurer increasing the cost of the cover.
Family history 
Has any of the key person's immediate family ever suffered a serious and/or hereditary illness that could impact on them? If so, the premiums may be increased to reflect this.
You can use our Key Man Insurance comparison tool to get instant online quotes from the UK's leading insurers including AIG, Aviva and Legal & General.
How much does it cost?
Compare Top 10 UK
Protection
Insurers

Takes approx. 60 seconds

Excellent service from start to finish. Both Jack & Jake were both helpful and polite through the process. I would recommend Drewberry to family and friends.
Trevor Massey
22/01/2019
Common Key Person Insurance Questions
How much cover do we need?
We've found that, whatever business our clients may be in, the one thing no company owner wants to think about is how the death or illness of a key worker will impact their business. This can complicate the process of calculating the right level of cover.
Increasingly, it can be external investors or lenders that help to define the level of cover that is required.
Some will require a benefit that's at least sufficient to protect the value of their investment. More demanding investors might also want to see their projected returns covered too. Even so, it often comes down to the business itself to decide who its key people are and upon who it depends most.
How do you value a business for Keyman Insurance?
One broad rule of thumb is that a key person should be covered up to either twice their contribution to gross profits or five times their contribution to net profits, but this isn't a fixed formula. It will depend on your business and the people you're insuring, which is why it's always best to get expert advice.

A lot of the companies we speak to seriously underestimate the level of cover they need and risk under-insuring their key people.
Often, a good starting point is to calculate a key individual's contribution to gross profits. In addition you will also want to make sure you've covered any business debts such as loans, overdrafts or directors' loans.
Samantha Haffenden-Angear, Cert CII
Independent Protection Expert at Drewberry
How is keyman insurance taxed?
The tax treatment of Key Person Insurance by HMRC will be dictated by the purpose of the plan and, ultimately, who is to receive the benefits. The rules can be complicated. How the policies and benefits are taxed can appear quite arbitrary depending on how they're going to be used.
Protecting Shareholders…
If a plan benefits anyone other than the business – such as a lender or the company's shareholders (including shareholding directors) – then, by definition, it won't be 'wholly and exclusively' for the benefit of the business. For this reason it's unlikely that the premiums will be eligible for corporation tax relief.
Meanwhile, payouts on plans that cover the company's shareholders usually count as a trading receipt, which means that they'll also be taxed. So it's worth remembering that policies that benefit shareholders could be taxed on the way in, and on the way out.
Covering Employees…
By contrast, policies that cover employees are usually regarded as being for the benefit of the business, in which case the premiums should be tax deductible.
However, the benefits still count as a trading receipt (so they'll be taxed). This means that these policies will also need to have their sums assured grossed up so the business is left with the appropriate amount to protect the business.
Protecting Business Loans…
Key Person Insurance policies to protect a business loan are taxed differently. As the cover benefits the lender (not the business), the premiums can't be deducted against corporation tax.
However, as the payout from the policy is intended to rebalance the company's capital account it's not classed as a trading receipt and so isn't liable to any tax. This means that there's no need to gross up such policies, which naturally reduces the premium.
The details above set out the general consensus on how it is taxed however we strongly recommend discussing your specific situation with your accountant.
Can we add critical illness insurance?
For business continuity purposes, the best policies will include critical illness insurance alongside a basic key man life insurance policy. This is because suffering a serious illness such as a heart attack, cancer or stroke is far more likely than a sudden death but can have the same devastating impact on your business.
The long-term loss of a vital employee through illness could exert a financial strain on the company and lead to uncertainty. For instance, you might need to hire and train an interim replacement, for instance.
Should a key person suffer a life changing illness, the capital injection provided puts the mechanisms in place to ensure that a business can meet these costs while continuing to trade.
By choosing both life and critical illness cover, the policy will pay out not just in the event of death, but also if the insured is diagnosed with a disease such as cancer, multiple sclerosis (MS) or Parkinson's, or if they suffer a heart attack or stroke. This gives the insured individual the peace of mind that their company can cope without them so they can focus on recovery.
How long should key person insurance be set-up for?
When setting up your policy you will need to decide how long you would like it to last for. There are no hard and fast rules for this, it comes down to how long a key person will remain business critical.
Understandably, companies can be tempted to look for the shortest term available as this naturally brings down the premiums.
However, doing so can often be a false economy. When the cover expires and needs to be renewed it will certainly be more expensive due to a key person's older age.
A good rule is to always put the needs of the business first. While most insurers have a minimum term of 5 years for Keyman Insurance, you can get cover for longer periods.
Think carefully if you're considering taking out very long-term cover.
Will business requirements change significantly over a longer period?
Will you need a higher benefit, or will the individual no longer be so key to the business as it grows?
Business requirements naturally change and evolve over time, most key person insurance policies are set-up for between 5 and 10 years and are then reviewed at the end of the term.
Can we opt for an income rather than a lump sum payment?
Although less common there are some insurers who provide a keyman income protection policy where the business would receive regular monthly payments should the key person suffer a serious illness or die.
You may wish to consider an executive income protection policy to provide a level of sick pay entitlement or cover the costs of an interim replacement if the key person is too ill or injured to work.
Who owns the policy and can it be changed?
The policy is owned and paid for by the limited company or limited liability partnership.
There are certain circumstances such as if the company ceases trading or if it changes name where you may want to change the ownership of the policy. You are able to do this through a "deed of ownership" however to make such change you will need to consult your solicitor.
Will the key person need to have a medical?
This is dependent on the age of the key person and the level of cover that is required. The older the key person or the higher the level of cover the more likely the insurer is to request their GP notes and a medical assessment.
If you anticipate needing more than £500,000 of cover it is likely that a medical may be required. The medical is undertaken by a trained nurse and takes place at a time and place convenient for you which can include your own home.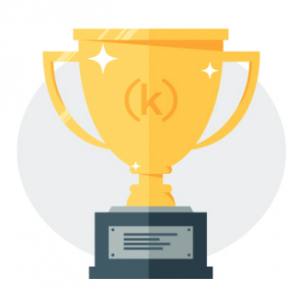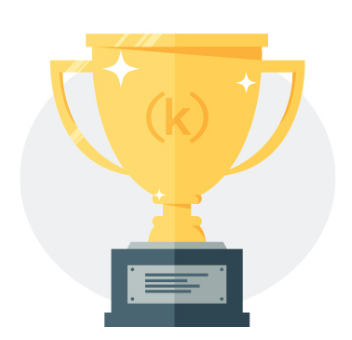 Compare Best Keyman Insurance Providers
Aegon
Aegon was founded as Scottish Equitable in 1831. Dutch insurer Aegon N.V. bought a 40% stake in Scottish Equitable in 1994 and became a 100% stakeholder in 1998.
Maximum entry age: 83 for Life only / 74 for Life and CIC
Minimum term: 1 year
Maximum term: 50 years
Maximum cover: No maximum
Illnesses covered: 43, plus 15 additional serious illnesses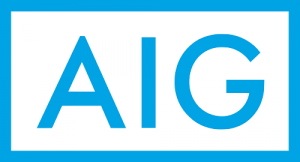 AIG
AIG Life is the UK arm of US insurance giant American International Group Inc. The insurer got its foothold in the UK protection market when it acquired Ageas Protect in 2014.
Maximum entry age: 86 for Life only / 75 for Life and CIC
Minimum term: 3 years
Maximum term: 70 years for Life only / 50 years for CIC
Maximum cover: No maximum
illnesses covered: 41, plus 10 additional serious illnesses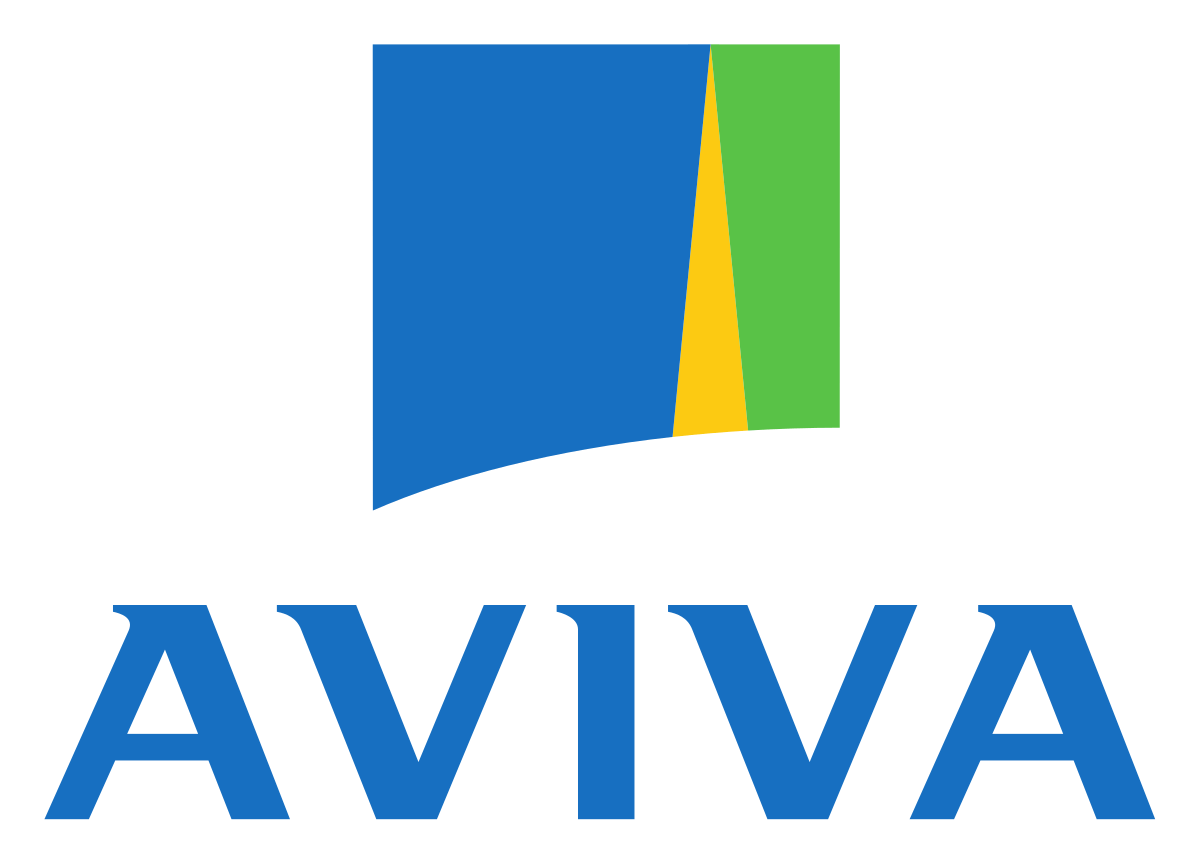 Aviva
Aviva was formed out of the Norwich Union-CGU PLC merger in 2000, but the company can trace its roots back to the 17th century.
Maximum entry age: 89 for life only / 64 including Illness Cover
Minimum term: 1 year
Maximum term: 50 years
Maximum cover: No maximum for Life / £3 million for Life and CIC / £2 million for Life and CIC with Total Permanent Disability
Illnesses covered: 43, plus 11 additional serious illnesses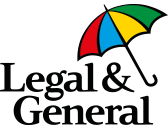 Legal & General
Legal & General was founded in 1836 and has since grown to become an international provider of insurance, pension and investment products.
Maximum entry age: 77 for Life and Increasing Life / 67 for Life and CIC and Increasing Life and CIC / 74 for Decreasing Life / 64 for Decreasing Life and CIC
Minimum term: 1 year for Life / 2 years for Increasing Life Insurance and CIC / 5 years or Decreasing Life and CIC
Maximum term: 50 years for Life only / 40 years with added CIC
Maximum cover: Unlimited
Illnesses covered: 39, plus 2 additional serious illnesses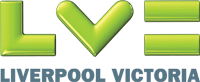 Liverpool Victoria
Liverpool Victoria has traded as LV= since May 2007. It is one of the largest insurers in the UK with more than 5 million customers across the country.
Maximum age for Life Cover: 84
Maximum age for Critical Illness Cover: 69
Maximum policy term: 45 years (40 years when CIC is added)
Minimum policy term: 5 years
Illnesses covered: 44 (plus lower payout for 20 'additional' serious illnesses)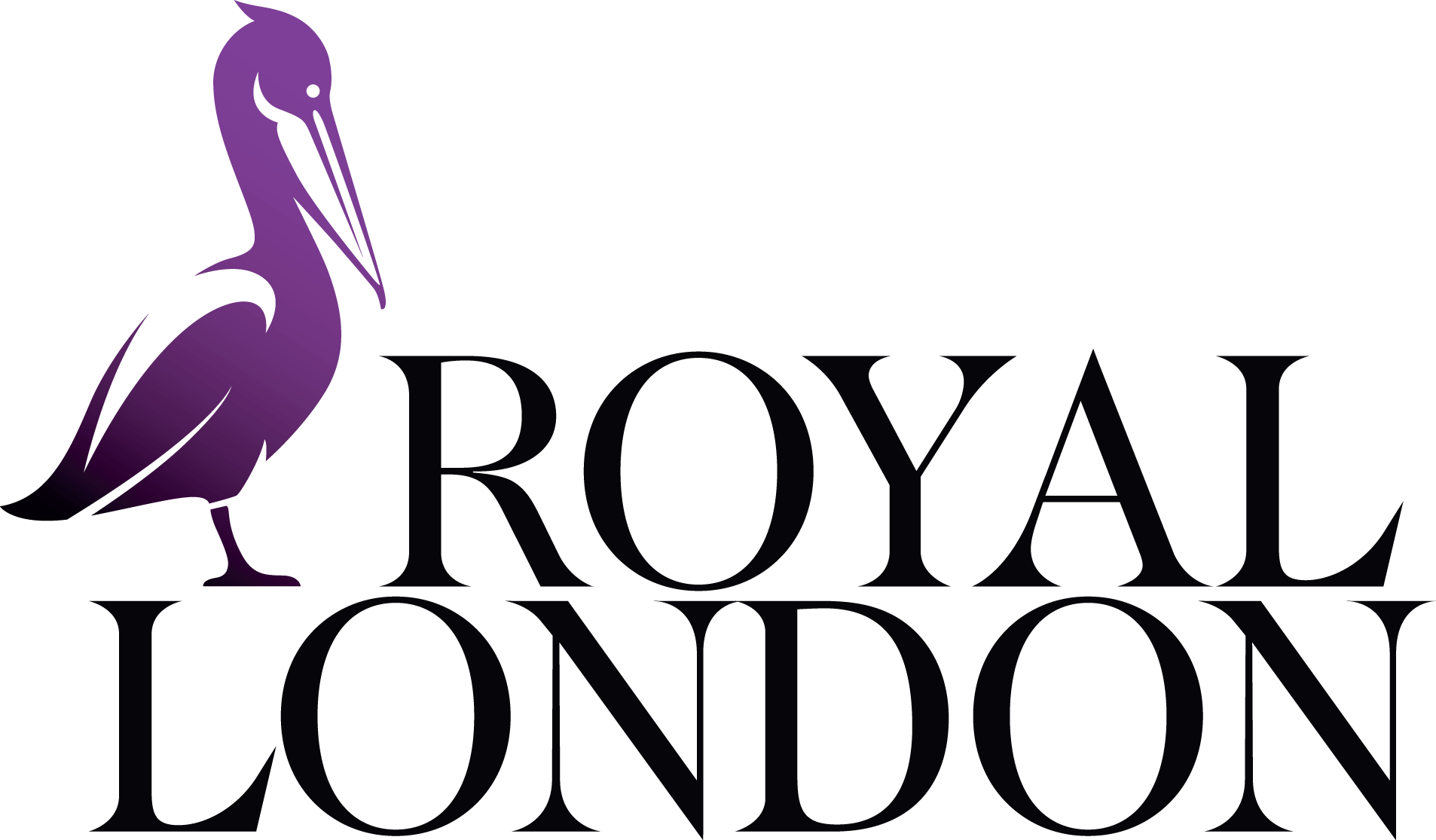 Royal London
Royal London began as a friendly society in 1861, later changing to a mutual society in 1908. Today, Royal London is now the UK's largest mutual life, pensions and investment company.
Maximum entry age: 88 for Life Cover / 69 for CIC
Minimum term: 1 year for Life / 5 years for CIC
Maximum term: 72 years for Life only / 50 years with added CIC
Maximum cover: No maximum for Life / £3 million for CIC
Illnesses covered: 46, plus 14 additional serious illnesses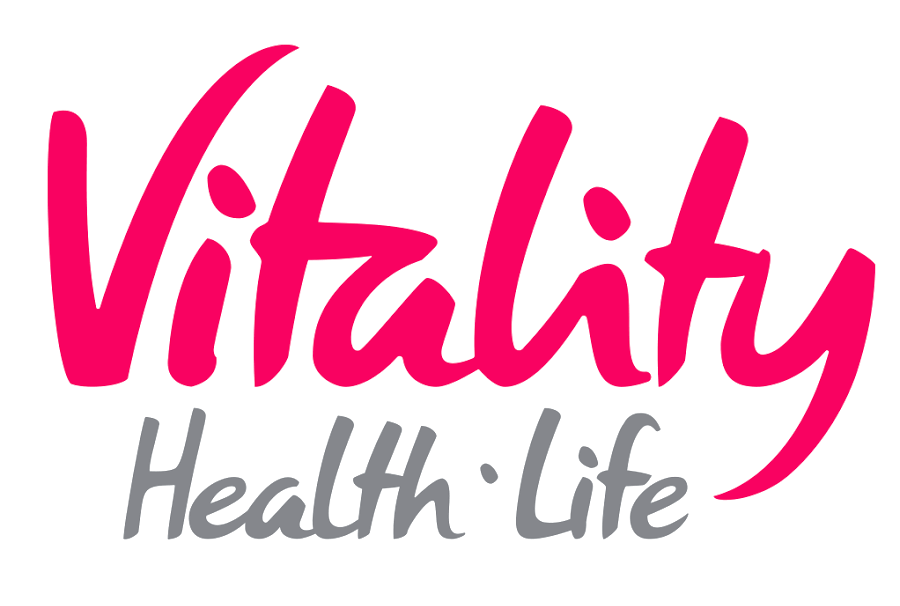 Vitality
Vitality is owned by South African insurer Discovery Holdings. Discovery entered the UK market in 2007 via a joint venture with PruHealth and PruProtect, part of the Prudential Group.
Maximum entry age: 75 for Life Cover / 60 for Serious Illness Cover
Minimum term: 1 year for Life
Maximum term: 70 years for Life / 50 years with added Serious Illness Cover
Maximum cover: £10 million for Life / £2 million for Serious Illness Cover
Iillnesses covered: Up to 174
Compare Top 10 UK
Protection
Insurers

Takes approx. 60 seconds



Need Some Expert Advice?
We are here to ensure you and your business don't miss out on financial security because appropriate keyman insurance was not put in place. Our experts are here to help provide you with the necessary information for you to make an informed decision.
If you need any help please do not hesitate to pop us a call on 02074425880 or email us at help@drewberry.co.uk. If you are still researching then you can use our calculator to compare keyman insurance quotes or have a look at the related guides below.
We placed over £1 billion worth of risk with insurers for our clients in 2017
We were nominated for Protection Intermediary of the Year at the Protection Review Awards in 2016, 2017 and 2018 and the Cover Excellence Awards in 2016 and 2017
Our ethos is to provide the best possible service demonstrated by the growing number of 5-star rated reviews with 98% of our clients saying they would recommend us
Tom and the rest of our insurance experts are frequently quoted in leading papers such as The Independent and Financial Times with a reputation in the media as an authority in our industry.
by
Tom Conner,
 BSc, MPhil
Director at Drewberry
⏰  10 min read
Related Key Person Insurance Guides
Need Help? Start Live Chat with our Experts

Neil
Pensions Advice

Robert
Income Protection