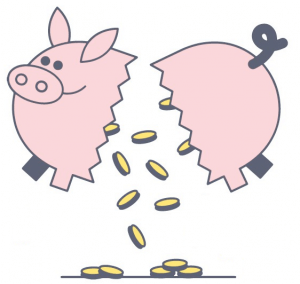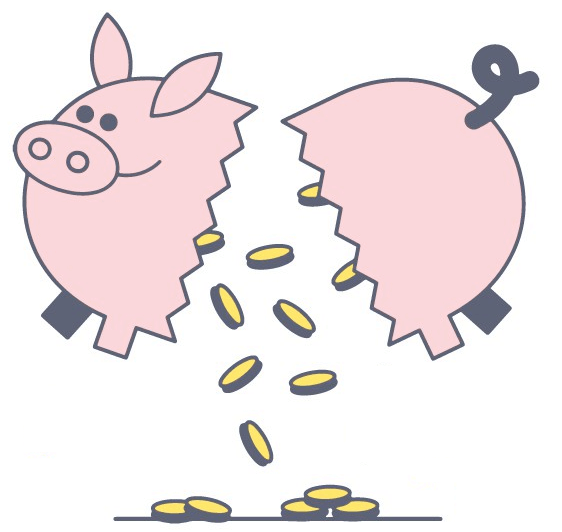 Life Insurance with Cashback
While death is not a topic that's pleasant to talk about, we all get to the point where we need to start thinking about what we intend to leave behind for our loved ones. If your family has bills to pay, debts to settle, and futures to plan for, a Life Insurance policy could be their saving grace if the worst were to happen.
We feel that this protection product is one of the most valuable and so we at Drewberry are offering Life Insurance with cashback worth one month of free cover.
Get Life Insurance with cashback worth one month of FREE cover using the code 'VC1MF'!
Compare Top 10 UK
Protection
Insurers

Takes approx. 60 seconds

By reaching this page you are eligible for one month FREE cover when you set-up your new Life Insurance policy.
Simply fill in the form on this page to apply your one month free discount and get your instant quotes or call us on 02084327333 and state the code VC1MF.
Kathryn Edwards
Client Support Specialist
Why Life Insurance is Important
A Life Insurance policy will ensure your loved ones are financially supported if you were to pass away.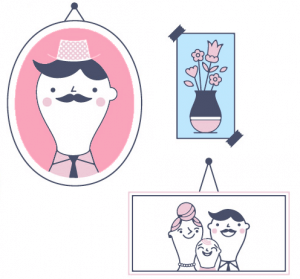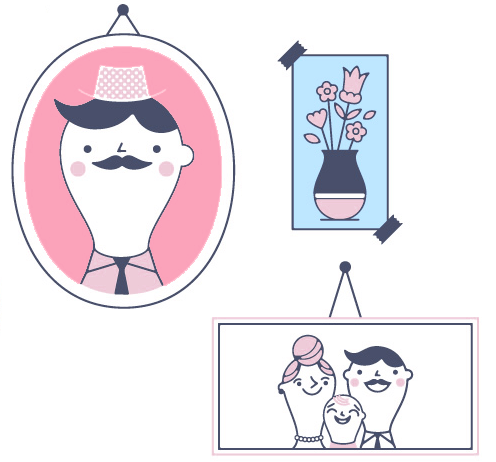 Upon the death of you as the policy owner, a lump sum would be paid out to your beneficiaries. This money can be used to pay off a mortgage, cover funeral costs, clear debts or meet typical monthly expenses.
Life Insurance can provide important peace of mind for you and your family and protection in case the worst should happen.
Our offer of Life Insurance with cashback is a great opportunity to take out Life Insurance if you haven't got any.
Feel free to speak to our financial advisers to learn more about your Life Insurance policy and get quotes from the top UK Life Insurance providers.
Need Help? Start Live Chat with our Experts

Neil
Pensions Advice

Robert
Income Protection
Do I Need Life Insurance?

You never know when you will need insurance. Misfortune can strike at any time, which is why it pays to be prepared.
With Life Insurance you don't have to worry about leaving behind debt and unpaid bills for your loved ones if you pass away.
By picking up our offer for Life Insurance with cashback, you can start taking precautions and building a safety net for your nearest and dearest with one month absolutely free.
Life Expectancy Calculator
Your Life Expectancy Results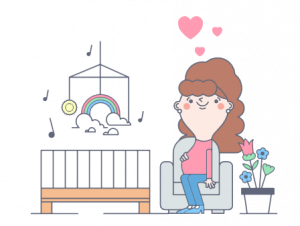 Could Your Loved Ones Survive Without Life Insurance?
While it might be difficult to think about, for the sake of your loved ones it's important to consider how you or they might afford to live should a primary earner pass away.
There is a lot that UK families need to pay for today and if you or your partner were to die, the responsibility of covering these expenses would fall on the shoulders of one person.
Meanwhile, according to our Wealth & Protection Survey 2017…
In 2017, 1 in 4 Britons had a mortgage of at least £100,000 that they had yet to pay off.
44.3% of people have less than £200 at the end of the month. 1 in 4 people have less than £100.
How much do you have left at the end of the month?
If the primary earner of a household were to pass away, covering typical expenses can become difficult and this can be made even worse by pre-existing debt. Without a payout from a Life Insurance policy, UK families often have few options when it comes to paying their bills.
Could Your Loved Ones Live on Benefits?
One option for families that have lost a primary earner is to claim benefits. However, what they receive in benefits may not always be enough to cover their usual expenses.
If you have children under 20 in full-time education, you can receive a first payment of £3,500 and 18 monthly payments of £350.
If you do not have children under 20 in education, you will be entitled to an initial benefit of £2,500 and 18 payments of only £100 per month.
It is also important to consider that these benefits all have terms and if you or your partner do not meet them, you will not be entitled to them. For example, Bereavement Support Payment is not available for surviving partners that are older than State Pension Age, nor those that have not contributed enough to National Insurance.
Could Your Loved Ones Live off of Savings?
In the Drewberry 2017 Survey, almost 40% of people had less than £1,000 in cash savings. For an average UK household, this would barely be enough to last them until the end of the month and once the savings are gone, there is nothing to fall back on if they encounter a financial emergency.

If you are not married to your partner and hope to give your savings to them after your death, there is the risk that the savings you had intended for them would be cut down by Inheritance Tax.
However, by writing your Life Insurance in trust, you can protect your insurance policy's payout from inheritance tax and have the money sent straight to your partner rather than going through probate first.
Victoria Slade
Independent Protection Expert
Different Types of Life Insurance
Your insurance policy can be tailored to meet the needs of you and your family. There are a range of options you can choose from to ensure that you and your loved ones are getting the level of cover that you need.
Instead of receiving a lump sum, Family Income Benefit will send your insurance payout to your loved ones in the form of easy to manage monthly payments.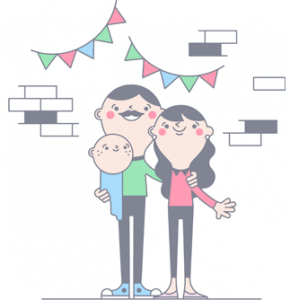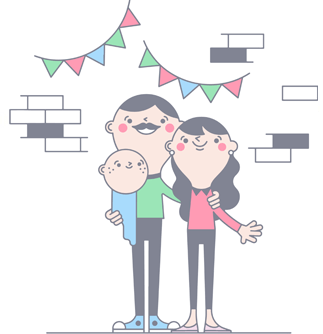 If you are married and would like to ensure that both you and your spouse are covered by insurance, you can take out a Joint Life Insurance policy which will pay out the the surviving partner if either of you should pass away.
Mortgage Life Insurance covers your full mortgage in the event that one of you passes away, allowing your loved ones to stay in the family home even if they couldn't afford the mortgage repayments without your income.
Additional Life Insurance Benefit
This benefit is usually included automatically with your Life Insurance. If you are diagnosed with a terminal illness with less than 12 months to live, you can claim your insurance payout earlier.
Waiver of Premium
If you become seriously ill or injured, Waiver of Premium exempts you from having to pay your premiums for a certain length of time, so you can benefit from your insurance policy even if you are unable to work.
Life Insurance Payout Rates
The table below shows the Life Insurance Payout Rates for some UK insurers. Most insurers pay out on more than 95% of the claims that were made since 2014, with the best seven life insurers by claims payout all paying at least 98% of claims.
| | | | |
| --- | --- | --- | --- |
| Scottish Widows | 99% | 98.9% | 99.4% |
| Vitality Life | – | 99% | 99% |
| Aviva | 99% | 98.9% | 98.9% |
| Legal & General | 98.3% | 97.9% | 98.6% |
| Liverpool Victoria | 98% | 97% | 98% |
| Zurich | 99.8% | 98.5% | 98% |
| Aegon | 98% | 98% | 98% |
| Royal London | 98% | 98% | 96.8% |
| AIG | – | 92.2% | 95% |
| Friends Life | 99% | 99% | – |
Note that Friends Life has now merged with and operates as part of Aviva.

While these percentages shouldn't be the basis upon which you choose your insurer, they show that the payout rates for Life Insurance are generally very good.
To find out more about the different insurance providers and our Life Insurance cashback scheme, speak to our financial advisers today on 02084327333.
Samantha Haffenden-Angear
Independent Protection Expert

Oliver did an excellent job in making the right recommendations. He's been very patient in dealing with my request and helping me choose the right product. Well done and thanks very much!
Jayant Rampuria
06/10/2018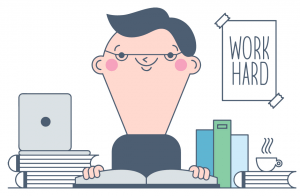 Expert Life Insurance Advice and Cashback
Life Insurance is possibly one of the most important protection products you could purchase, especially if you have loved ones or dependants that rely on you to financially support them.
That's why we're offering Life Insurance with cashback. We want to make sure that the people that need protection have it.
By contacting us you can also receive Life Insurance advice and recommendations from our expert insurance advisers for no charge.
To receive your Life Insurance with cashback, contact us today on 01273646484 and quote the code 'VC1MF'.
This discount will apply once you have had the policy for 3 months and we will send your cash back directly to your bank account.
Sam Barr-Worsfold
Independent Protection Expert
Compare Top 10 UK
Protection
Insurers

Takes approx. 60 seconds
Frequently Asked Life Insurance Questions
What's the ideal length of time to set my Term Life Insurance for? Is it better to set a longer...
I've recently suffered a stroke and it's made me think about taking out a life insurance...
I frequently go gliding as a hobby, i'm looking to get life insurance as a cushion for my family...
I was planning on taking out life insurance for my kids and came across Family Income Benefit, I wanted...