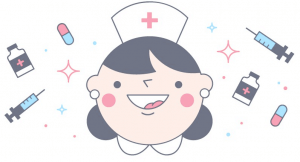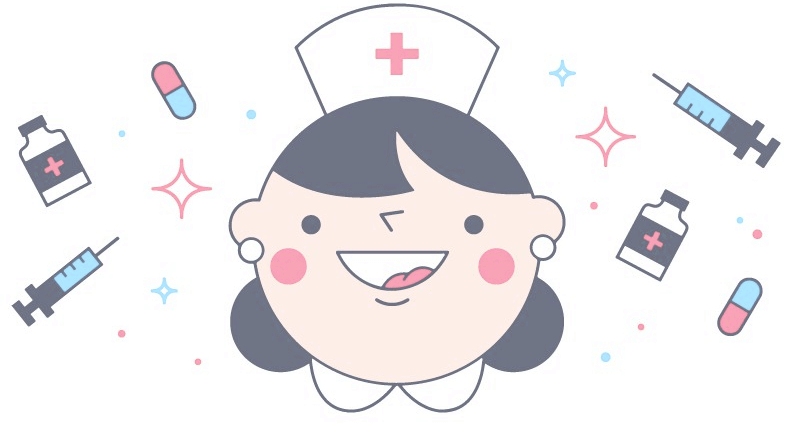 How Does Private Health Insurance Work?
If you have looked into Private Medical Insurance no doubt you have come across the vast array of options available with all the different providers. It can quite quickly become overwhelming which is why it's important to get a good handle on how Private Health Insurance works.
Health Insurance is a valuable product that allows you to bypass NHS waiting lists providing you with access to a wide range of private healthcare services so you can get back on your feet as quickly as possible.
Our handy guide will tell you all you need to know about how Private Health Insurance works and how to get the best policy for your circumstances.
Compare Top 10 UK
Health
Insurers

Takes approx. 60 seconds
This Guide

Written by:
Michael Englefield
Content Manager at Drewberry
How Does Private Health Insurance Work?
Private Health Insurance, also known as Private Medical Insurance (PMI), is designed to cover the cost of private treatment so you can avoid the often long waiting times for treatment through the NHS and ensure you get the most appropriate care as quickly as possible.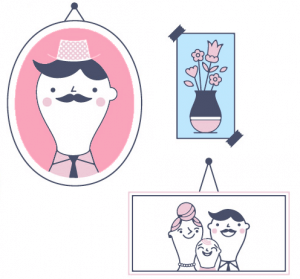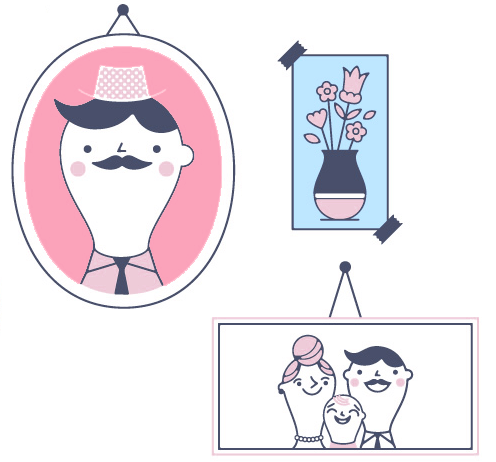 In exchange for your monthly payments, depending on the level of cover you opt for your insurer will cover some if not all of your expenses for your use of private healthcare, including specialists, private rooms, private medical procedures and potentially the cost of consultations, diagnostic tests and therapies.
All domestic health insurance claims start with you getting a referral from your GP and having the claim authorised by your insurer. Once that's done, the bill for your private treatment will go to your policy provider who will cover their share of the cost as laid out in your policy terms and conditions.
Need Help? Start Live Chat with our Experts

Neil
Pensions Advice

Robert
Income Protection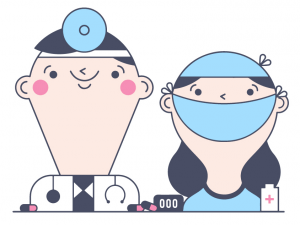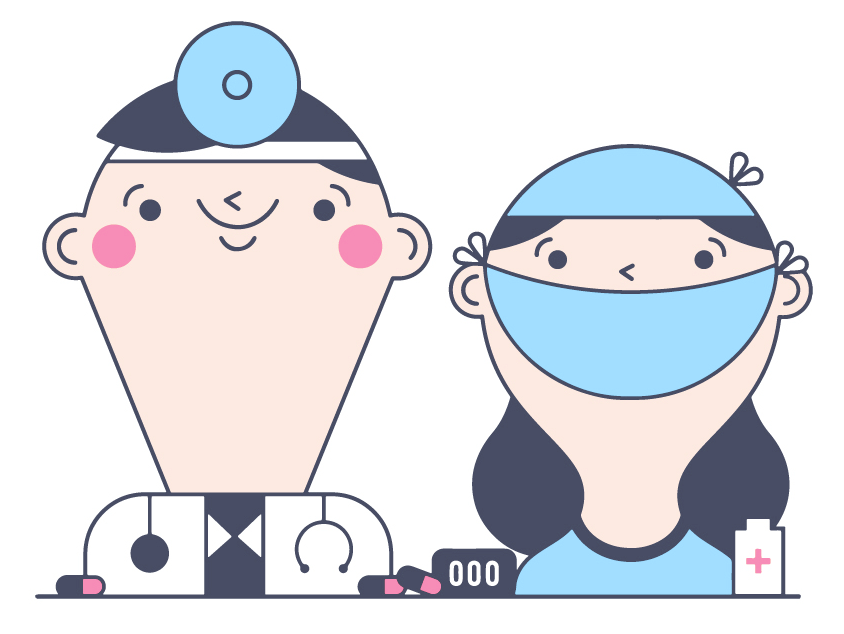 What does Health Insurance Cover?
Private Medical Insurance policies cover certain types of conditions and treatments. Most our modular with many insurers providing options to increase or decrease cover as you wish to tailor your policy to your specific needs.
Acute vs Chronic Conditions – What's Covered?
Medical Insurance is designed to cover acute conditions, these are conditions that can be reversed through treatment and are not permanent. For example, a sinus infection would be considered an acute condition because it can be treated with antibiotics.
Chronic conditions, which are long-term afflictions that can only be managed rather than treated, are not usually covered by Health Insurance policies. These include conditions like diabetes, asthma, or psoriasis. However, acute symptoms of chronic conditions may be covered by your policy and insurers typically cover any treatments leading up to the diagnosis of a chronic condition.
The overall management of asthma would not be covered by a private medical insurance policy, but if you had a temporary asthma flareup and needed a hospital stay, your policy may cover you for your treatment.
What Treatments am I Covered for?
When it comes to treatments, there are certain types of care that is covered by your policy. Typically, PMI core cover is comprised of cover for inpatient treatments while outpatient treatments need to be added to your policy separately.
The difference between inpatient and outpatient treatment is that inpatient care requires you to be admitted to hospital and occupy a bed overnight. Serious operations, for example, fall under inpatient treatment because you will need to stay in a hospital bed for at least a day.
Outpatient care is defined by any sort of treatment that doesn't require the use of a hospital bed. This includes diagnostic tests, consultations and general check-ups.
Another type of treatment that some insurers define is Day-patient Treatment. This is a subset of inpatient cover that requires the use of a bed during the day but doesn't involve an overnight stay. Many insurers include these treatments as part of your core inpatient cover.
What am I Not Covered For?
When it comes down to specific conditions that you may be covered for, this will depend on your policy's exclusions.
What are 'Exclusions'?
Exclusions are conditions that you are not able to claim for.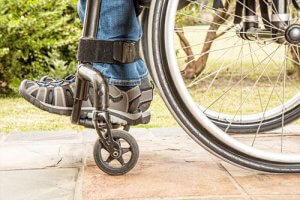 Most Medical Insurance providers have their own standard exclusions that they place on their policies which you will find in your policy terms and conditions. Common exclusions that you will find on UK PMI policies include the following:
Fertility Treatment (IVF)
Cosmetic surgery
Conditions relating to normal pregnancy/childbirth
Emergency care
Kidney dialysis.
In addition to these exclusions, your insurer may add any pre-existing conditions you may have had to your policy's exclusions during the underwriting process.
What are my Other Options?
Many insurers provide optional cover that you can add to your policy. This could be anything from therapies cover (e.g. physiotherapy) to dental and optical care.
Not every insurer will offer the same options, so it's important to shop around and see what's on offer before you decide which policy has the best cover.
Matteo Mockler
Health & Wellbeing Expert at Drewberry
Psychiatric cover
Add cover for a limited number of sessions to treat or diagnose psychiatric conditions, including counselling sessions.
Routine dental and optical care
While oral and occular surgery tends to be covered by most PMI plans, you can add cover for routine treatment, such as checkups and eye tests.
Therapies
The main therapies you can add cover for are acupuncture, osteopathy, physiotherapy and chiropractic treatment.

Excellent service. Well documented and prompt meetings arranged, with polite reminders. Good, clear advice and excellent product choice for me. Very pleased and highly recommended.
Kevin Ballinger
29/11/2018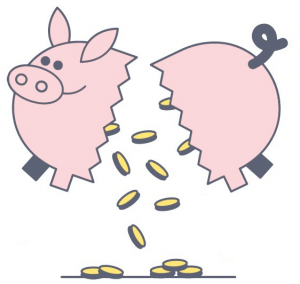 How Do Private Medical Insurance Premiums Work?
'Premiums' are the regular payments that you make to your insurer in order to maintain your policy. Usually these are paid on a set day each month.
How Are My Health Insurance Premiums Calculated?
The cost of a PMI policy depends on a range of factors. For the most part, your personal situation will have the biggest effect on the cost of your premiums. When you apply for a policy, your insurer will ask you for the following information:
Your age
Your address
Your smoker status
Your desired level of outpatient cover
The additional 'add-ons' you want to include in your cover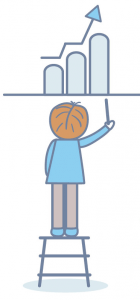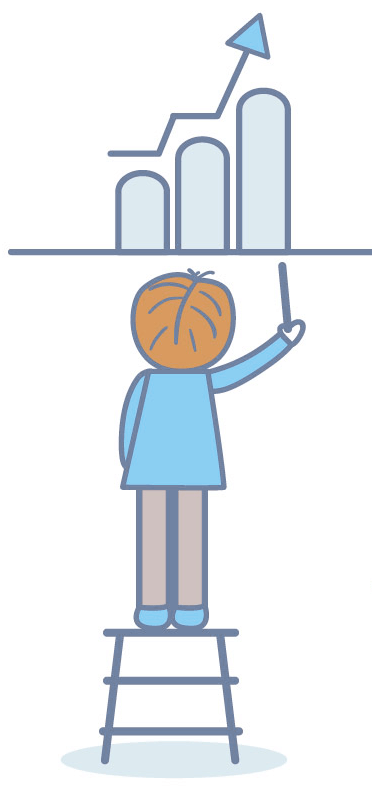 In general, insurers will ask you to pay more for your policy if they suspect that you are more likely to make a claim. A range of factors can influence this opinion, such as your smoker status.
In addition, the suspected cost of a claim will also affect the price of your premiums. For example, private hospitals in places like London tend to be more expensive than they might be in other parts of the UK, so if you live in London you may have to pay more for your policy than you would if you lived elsewhere.

You can reduce the anticipated cost of your treatment – and subsequently reduce your premiums – by adding an excess to your PMI policy. An excess is a set amount that you agree to contribute to your treatment costs per claim.
You can also reduce likelihood of claiming on your policy by adding a 6 week NHS waiting list clause. When you select this option, you will only be able to claim on your policy if the waiting time for your treatment on the NHS is more than 6 weeks.
Emma Wilson
Employee Benefits Consultant at Drewberry
How Does Health Insurance Underwriting Work?
The underwriting of your policy determines not only the cost of your policy, but also the conditions you will be covered for. There are different types of underwriting that can make a significant difference to the cost of your policy and the conditions you are covered for.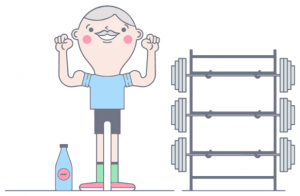 Full Medical Underwriting
FMU is the most basic type of underwriting as well as the cheapest. It involves the applicant giving their medical information to the insurer before their policy has been put in place. The insurer will use this information and decide from the outset which pre-existing conditions they are willing to cover.
Pre-existing conditions that insurers are not willing to cover will be added to your policy's list of exclusions and you will not be able to claim for them. This will typically apply for the entire term of your policy, but some insurers may be willing to negotiate having conditions taken off your exclusions if you have had the policy for a while and not claimed for them.
Moratorium Underwriting
Moratorium Underwriting is more complex and costly compared to FMU. Instead of giving your medical history at the start of your policy, insurers will look at it when you make a claim.
There are typically two types of Moratorium underwriting that will determine whether or not you will be able to claim for a condition when the time comes.

Rolling Moratorium involves all conditions that you have suffered from in the past 5 years being automatically excluded. But they will be taken off of your list of exclusions if you have served 2 years on your PMI policy without receiving any advice, medication or treatment for the condition.
Fixed Moratorium is the more lenient option but is no longer offered by many insurers. While all of your conditions in the last 5 years will still be excluded, your insurer will consider adding the cover after 2 years with the policy regardless of whether you have received treatment for them.
There is no type of underwriting that is necessarily better than the other, but one might be more suitable for you. Whether you choose Full Medical or Moratorium Underwriting will depend on your circumstances.
Will my Private Medical Insurance Premiums Change?
It is very likely that over time the cost of your PMI premiums will change. This is because at the end of every year, your policy is renewed and your premiums will be changed to fit your new circumstances as well as your insurer's new circumstances.
Some of the main reasons why you may see your Health Insurance premiums increase are as follows:
Medical inflation
Your increased age
Your increased risk of claiming for expensive treatments
Potential increase in Insurance Premium Tax (IPT)
You have recently claimed on your policy.

If you've found your premiums have increased significantly compared to last year and you aren't happy, simply give us a call on 02084327333 and we will do our best to help manage the cost of your premiums without sacrificing your medical insurance. If we can't reduce the cost, we'll help you shop around for a more affordable policy by comparing quotes from the UK's top providers.
Nadeem Farid
Employee Benefits Consultant at Drewberry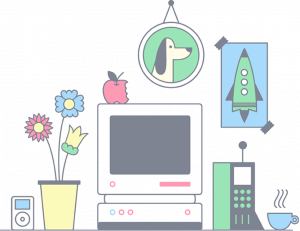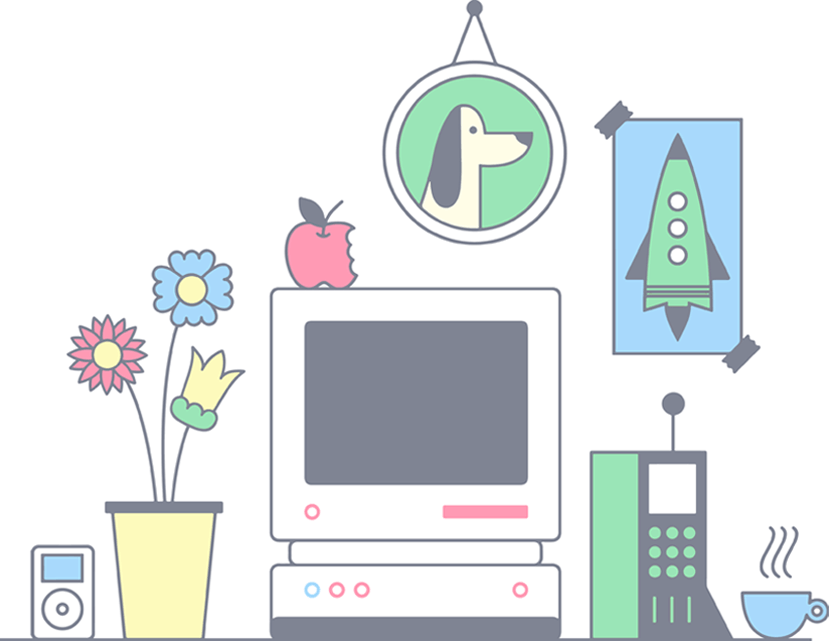 How Do Private Health Insurance Claims Work?
One of the most confusing areas for people who don't know how Private Health Insurance works is how people make a claim or what happens when they claim.
How Do I Make a Claim?
| | |
| --- | --- |
| Step 1 | If you have a medical condition that you think you may require treatment for, visit your GP to receive a diagnosis. |
| Step 2 | If your GP recommends you for treatment, get an open referral from them. This can be used to find the right private facility to provide your treatment. |
| Step 3 | Contact your insurer to make a claim. When you first take out your policy, they will provide you with the contact information of their claims team or direct you to an online claims form for you to fill out. |
| Step 4 | Give your insurer your policy number (which can be found on your policy) as well as the information they require about your condition and your referral from your GP. |
| Step 5 | If your claim is approved, your insurer will either recommend a specialist to you or you can use your referral to find an approved specialist yourself. |
| Step 6 | Your insurer may provide you with some form of proof that your claim has been accepted (e.g. a letter or a code) that you should take with you when you go for treatment. |
| Step 7 | Book the necessary appointments and undergo your treatment. |
| Step 8 | After your treatment, the bill will go to your insurer to either be paid in full by them or to have their share of the costs paid for, minus any excess you must pay. |

How to Apply for Private Medical Insurance
When looking at Health Insurance policies and providers, these are the things you need to consider:
Cost – first and foremost, your Health Insurance plan should be affordable, but be aware that higher premiums don't always mean you're getting a better policy.
Underwriting – the right type of underwriting will cover all that you need without adding too much to the price of your policy.
Outpatient treatment – it's worth considering adding at least some level of outpatient cover to speed up your diagnosis and the referral process.
Additional benefits – there can be value in having dental and optical cover on your policy.
Additional Services – some insurers offer support services, like helplines or fast access to medical professionals for advice.
How to Apply for a Policy

Finding the Best Private Medical Insurance policy involves a lot of comparing and shopping around. It's a process that shouldn't be rushed, but we're here to take the weight off your shoulders.
Rather than tackling the task alone, you can speak to us and we will compare quotes and insurers on your behalf. It's our job to know these policies inside and out to help you find the right one for you.
Even when you've found the right policy, we can help you apply to make sure that all of your important information is handed to your insurer.
Emma Wilson
Employee Benefits Consultant at Drewberry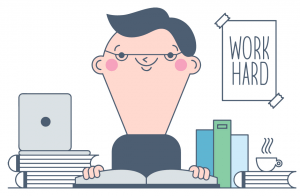 Get Expert Advice Comparing Private Health Insurance
Private Health Insurance can be a complicated protection product to purchase because there are so many different options available. That's why it is worth it to get Private Health Insurance advice from experts.
To get advice and recommendations for your medical insurance policy, call our financial advisers on ☎️  01273646484.
We'll ask you about your requirements, help you choose the most appropriate policy options, collect quotes for you and help you apply for a policy over the phone.
Matteo Mockler 
Health & Wellbeing Expert at Drewberry
Compare Top 10 UK
Health
Insurers

Takes approx. 60 seconds
Frequently Asked Private Medical Insurance Questions
I've been looking to switch my company's Business Health Insurance scheme due to some of...
I have come to the UK to study and as such I am looking for a good all round private health insurance...
My private medical insurance policy has come up for renewal and my premiums have increased. Am I able...
I am looking to take out private medical insurance and I was wondering if this would cover me on holidays...
Other Popular Articles


Read our 2018 Best Private Health Insurance Guide, get expert advice and compare online quotes from AXA, Bupa, Aviva and other top UK private medical insurance providers...


Use our 2018 Private Health Insurance Cost Calculator to work out how much your medical insurance will cost, get expert advice and compare online quotes from AXA, Bupa and...


Read our 2018 guide and find out what is covered by Private Medical Insurance? Tips on how to get the best cover and understand whether anything would be excluded...


Read our 2018 Private Medical Insurance guide, speak to our expert advisers and compare online quotes from AXA, Bupa and other Top UK insurers...