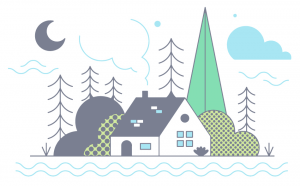 What is the Best Mortgage Insurance 2019?
Everyone's circumstances are different, so one size doesn't fit all when it comes to finding the best Mortgage Insurance.
This guide should help you review your options for covering your mortgage and find the best cover for your needs. There are two types of Mortgage Protection Insurance that you can choose from:
Mortgage Life Insurance – protects your life and pays a lump sum to your beneficiaries on your death (or potentially if you develop a critical illness if you add this to your policy) to cover your remaining mortgage debt
Mortgage Payment Protection – offers short-term relief if you're made redundant or are unable to work due to accident or sickness, covering your monthly mortgage payments for up to two years
Compare Top 10 UK
Protection
Insurers

Takes approx. 60 seconds
This Guide

Written by:
Michael Englefield
Content Manager at Drewberry
⏰  10 min read
Getting the Best Mortgage Insurance
The first thing you need to do before you begin looking at policies is decide what you are want to protect.
Protecting monthly repayments…
If you want to temporarily protect your monthly mortgage payments in the event that you are unable to work due to illness or injury, then Mortgage Payment Protection Insurance (MPPI) could offer suitable cover.
If you're looking for longer-term cover to protect your mortgage and cover other expenses, then your best mortgage protection option may well be Income Protection instead. Income Protection is more all-encompassing than MPPI.
Insuring against death…
If you would like to protect your mortgage debt so that your loved ones can pay off your mortgage if you pass away, then Mortgage Life Insurance can help.

"In addition to your main options, there are many different choices available to adjust your mortgage cover. Navigating between all of these can be confusing, which is why the insurance advisers on the team here at Drewberry are trained to help."
Jeremy Cornford
Independent Protection Expert

Excellent service from start to finish. Both Jack & Jake were both helpful and polite through the process. I would recommend Drewberry to family and friends.
Trevor Massey
22/01/2019
What is the Best Mortgage Payment Protection?
When looking at different policies to protect your monthly mortgage repayments, there's a lot you'll have to consider if you want to find the best Mortgage Payment Protection Insurance for your circumstances.
What Mortgage Protection Do You Need?
Different MPPI policies offer different levels of cover for different situations: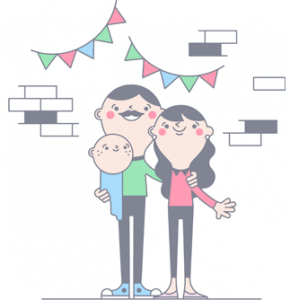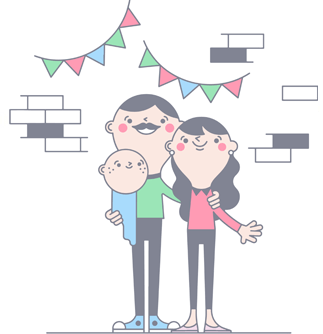 Accident & Sickness Cover – if you can't work due to illness or injury, this policy will cover your monthly mortgage repayments until you're well enough to return to work or the policy ends
Unemployment – Unemployment Insurance will exclusively cover you if you are made redundant through no fault of your own and were unaware of the risk of redundancy before you took out the policy
Accident, Sickness & Unemployment – this is the best form of protection available because it's the most comprehensive, although it will still only cover your mortgage repayments short-term.
With the right level of cover, you can continue meeting your monthly mortgage repayments and still have a bit extra to help you cover some of your other expenses. However, most MPPI policies are able to cover no more than 125% of your monthly mortgage payments or £2,000 per month, whichever is lower.

One thing that you should always look closely at with your insurance policy is the exclusions, especially ones that might not be initially obvious.
For example, if you are self-employed it's extremely unlikely you'll be able to claim on an Unemployment policy because, even if you are not actively working, you would still be employed by yourself.
Kay Mechial
Independent Protection Expert at Drewberry
Beware! Mortgage Payment Protection Is Short Term Cover
Mortgage Payment Protection is only a short-term solution, so policies usually only pay out for a maximum length of 1 or 2 years. However, you should still keep in mind the length of cover you get from your policy and think about how long it might last if you needed to take time off work.
Although some cover is better than none, it is important to bear in mind the average length of a claim for LV and Aviva are 7 and 9 years respectively.
Is Income Protection Best for Mortgage Insurance?
A good alternative to Mortgage Payment Protection that you may want to consider is Income Protection Insurance. While Payment Protection Insurance covers your mortgage repayments, Income Protection Insurance protects your income and so the benefit is typically larger and can cover you for a longer period of time.
Like MPPI, Income Protection pays out a monthly benefit if you are unable to work. However, Income Protection pays out a proportion of your typical monthly income to help you cover not only your mortgage payments, but also other necessary expenses.
One reason why you might choose Income Protection over MPPI is the different definition of incapacity. MPPI typically uses a 'Suited Occupation' to define incapacity, which means that you cannot claim on your insurance if you are still capable of working in a job that is suited to your qualifications or experience.
With an Income Protection policy, however, you can choose 'Own Occupation', which means that your insurer will approve your claim if you are unable to carry out work in your own occupation.
Drewberry only ever recommends own occupation cover as it's the most comprehensive and the cover most likely to result in a successful claim should you be off work.

The better option between MPPI and Income Protection will depend on your budget and circumstances. To find out which one is best for you, either read more about Mortgage PPI vs Income Protection or contact our expert financial advisers.
Jeremy Cornford
Independent Protection Expert
Setting your deferred period
The best length of your excess period will depend on your circumstances.


Typically, these can range from 30 days to 120 days depending on your insurer, although most Mortgage Payment Protection policies have a deferred period of around 30 days.
This means you would need to be out of work for 30 days to trigger your policy, and then 30 days after that you'll start receiving your first benefit.
If you choose back to day one cover, then your policy will pay out as soon as your excess period is up rather than making you wait to start receiving your benefits. Many people with limited savings find back to day one cover the best mortgage protection for them as the benefit kicks in much sooner.

By adjusting the deferred period of your Mortgage Payment Protection policy you can tailor your cover. If you have enough savings to last you for a few weeks if you are unable to work, having a longer deferred period can save you money on your policy.
If you choose a shorter deferred period your cover may cost more, but you will be able to receive payments sooner.
Will Martin
Independent Protection Expert at Drewberry
Need Help? Start Live Chat with our Experts

Neil
Pensions Advice

Robert
Income Protection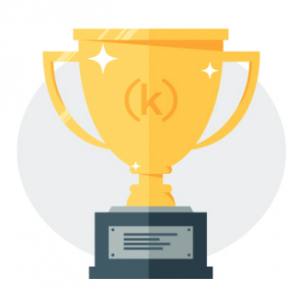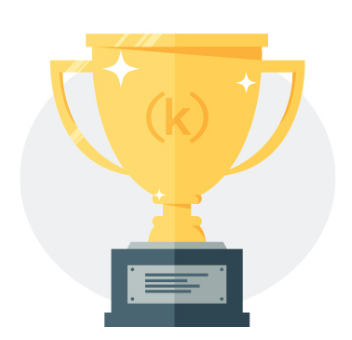 What is the Best Mortgage Life Insurance?
To find the best Mortgage Life Insurance, you first need to look at your options and find out what kind of policy is right for you. There are quite a few choices you will need to make before you have your policy up and running.

It's important that you're honest with your insurer and disclose as much information as required when taking out your policy. What you don't mention now might come back to haunt you later on.
For example, if you have any pre-existing medical conditions you must tell the insurer about them at the outset. Death from an undisclosed medical condition that the insurer can prove you had knowledge of may not be covered.
Samantha Haffenden-Angear
Independent Protection Expert at Drewberry
Is Level Term or Decreasing Life Insurance Cover Best?
Different types of life cover are suited to different circumstances. To know which type of Mortgage Life Insurance is best for you, we'd have to know more about your circumstances and the type of mortgage you have.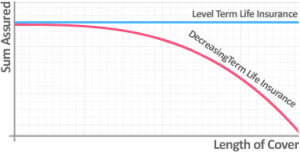 Level Term Mortgage Life Insurance is better-suited to interest-only mortgages. This is because the amount of cover that you have will be consistent over time.
This works for interest-only mortgages because you don't repay the principle capital until the end of the loan, so the amount of cover you require to repay your mortgage balance stays fixed.
Some people also use Level Term Mortgage Insurance to provide a lump sum over and above what's used for paying off the mortgage.
Decreasing Mortgage Life Insurance is better suited for capital repayment mortgages. This type of policy sees the benefit fall over time in line with your outstanding mortgage balance, reaching zero by the end of the term.
Are Guaranteed Premiums Better than Reviewable?
With Life Insurance you have the option to guarantee your insurance premiums. This means that the price of your premiums will always be the same throughout the length of your policy.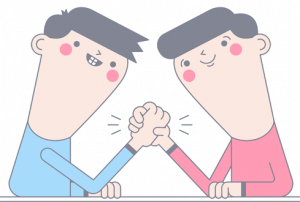 If you take out your Life Insurance policy when you're young and healthy, you could guarantee your premiums when they are at their lowest and save on your insurance. On the other hand with reviewable premiums your insurer will review them regularly and revalue them as you get older.
Generally speaking if you're young and healthy it makes sense to lock in cheaper guaranteed premiums at the start, as although reviewable premiums tend to be cheaper to begin with they tend to rise to surpass guaranteed premiums by the end of the policy.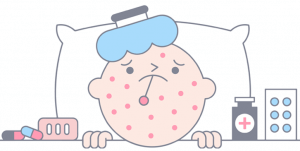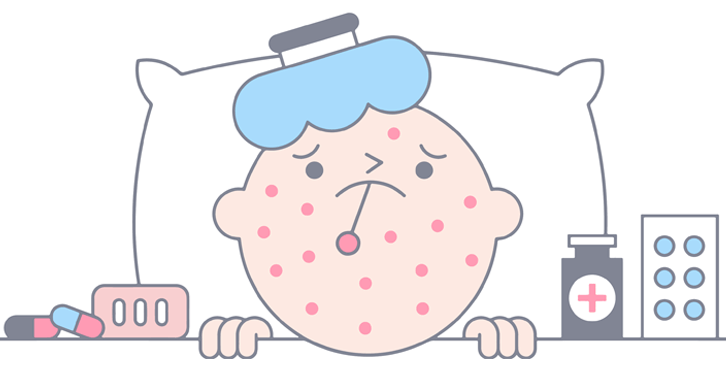 Does Critical Illness Insurance make for Better Mortgage Protection?
Many Mortgage Life Insurance plans have added cover either included with your policy as standard or as an additional benefit that you can choose from.

The typical 'standard' addition to a Life Insurance policy will be Terminal Illness Cover. If you're diagnosed with a terminal illness with less than 12 months to live, this benefit will allow you to receive your policy's payout early.
One caveat with terminal illness cover is that you can't claim on your terminal illness benefit if you're in the last 12 months of your Mortgage Life Insurance policy.
Including Critical Illness Insurance
When combined with your Mortgage Life Insurance policy, Critical Illness Cover protects you financially against the risk of serious illnesses such as heart attack, cancer and stroke.

It is important to bear in mind the likelihood of the average person dying is far lower than the likelihood of them developing a serious illness. Given the additional risks you are protecting including Critical Illness cover it is likely to have a considerable effect on the cost of premiums.
This said, combining Critical Illness Insurance with Mortgage Life Insurance offers more comprehensive level of cover. Critical Illness Insurance can be very valuable under the right circumstances and provide you with some extra cover to protect yourself and your loved ones.
What is the best Critical Illness Cover?
When you're looking for the best Critical Illness Cover, the first thing you should look at are the critical illnesses defined in the policy.  You can only make a claim if the illness you have is one that is specified in your insurance policy.
This list can start off with as few as 30 illnesses and go up to more than 120 depending on your insurer. So, when reviewing your options you really need to be considering not only the number of conditions covered but also reading through definition of the illnesses which are covered. Some insurance policies won't cover 'mild' incidences of critical conditions, so check the policy wording carefully or, better yet, ask an expert insurance adviser to do it for you!

When considering whether Critical Illness cover should be included we also tend to talk about Income Protection Insurance.
Where Critical Illness covers a limited number of illnesses, Income Protection can protect you financially against any illness or injury which may stop you from working offering you far more comprehensive cover.
Rauri Taylor
Independent Protection Expert at Drewberry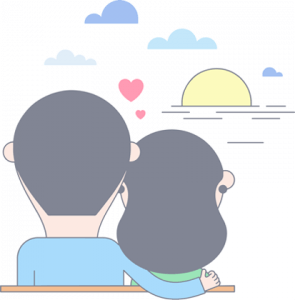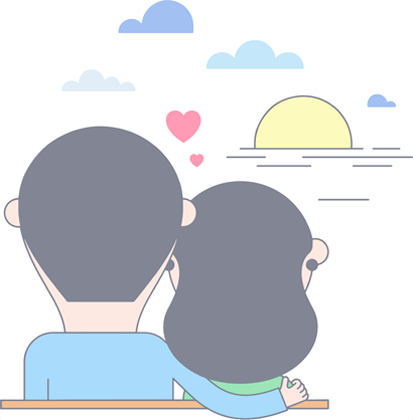 Is Single or Joint Mortgage Insurance Better?
When taking out mortgage protection with a partner you can choose to take out a Joint Mortgage Insurance policy that covers both people at the same time. Joint Mortgage Insurance can be better for mortgages where two people are contributing; however it's not always the best option for everyone.
In some instances, it may be that two single policies are better than Joint Mortgage Life Insurance. Of course, this depends entirely on your circumstances, so it's best to check with an adviser first.
Are Two Mortgage Insurance Policies Better Than One?
One issue with joint cover is that most policies are written as Joint Life, First Death cover, so your insurance plan will only ever pay out once and for only one partner.
So, if you were to die during your policy's term, your policy wouldn't pay out again on your partner's death – it would be finished.
For some couples, this might not be a problem. For example, if neither of you have children, you might not be too concerned with still having Life Insurance in place after the death of the first partner triggers a payout and clears the mortgage.
However, for those with children who are keen to leave an additional lump sum, having your Life Insurance end after the first death could be problematic.
This is because the surviving partner would have to get re-insured at a later date, when the cost of Life Insurance could increase considerably due to your age and health.
In this scenario, if the couple had taken out two single policies they would have paid slightly more initially but would have effectively been covered for twice the amount with each being covered regardless of what happened to their partner.
Sometimes budget is the biggest obstacle when it comes to taking out insurance, which can make joint policies more tempting for couples who want to cut costs.
Yet looking around and comparing Mortgage Life Insurance quotes you can find that there really isn't a significant difference in cost between two single plans and one joint policy, even though you end up with twice the cover 😊 .
Sam Barr-Worsfold
Independent Protection Expert at Drewberry
Is Mortgage Life Insurance Best Written into Trust?
Writing a Life Insurance policy into trust is a precaution that can be taken to separate your insurance policy from the rest of your assets and keeps it outside your estate. This means that when the payout goes to your loved ones, it won't be subject to inheritance tax.


Whether or not you would need to write your Life Insurance policy in trust will depend on your circumstances, although it doesn't cost anything to set up and you can set up. It is really quite a painless process, we can help set up your trust when you first take out your  policy.
If you have a Joint Mortgage Insurance policy with your spouse, then writing you're policy in trust may not be entirely necessary because insurance payouts transferred between spouses are not subject to inheritance tax.
Life Expectancy Calculator
Your Life Expectancy Results
Making sure you find the best cover…
The best options to include in your policy will be different for everyone, but there are a few indicators that you can look for to determine the quality of your Mortgage Insurance policy.
Check Your Exclusions
To find the best policy, you can look at the exclusions – these are the conditions that you will not be able to claim for. The more exclusions there are, the less you can claim for.
There are some common exclusions that you will find in Mortgage Insurance policies:
Mortgage Payment Protection Exclusions
If you were made redundant as a result of poor performance
Pre-existing medical conditions
If your injury or illness was self inflicted
If you were made redundant voluntarily (unless you left work to become a carer)
Mortgage Life Insurance Exclusions
Death from drug or alcohol misuse
If you commit suicide within the first 12-24 months of your policy's start date
It's rare to have outright exclusions in a Life Insurance policy, even if you suffer from pre-existing conditions which you declare at the time of the application.
The likely outcome is that the insurer will 'load' (i.e. increase) your premium by a certain amount in pounds sterling for every £1,000 of life cover you're requiring from the insurer. The insurer may also opt to increase your base premium by a set percentage, e.g. 25%, to reflect the heightened risk you represent.
Better Mortgage Protection Policies Have Good Clarity of Wording
One of the most common reasons for Mortgage Insurance policyholders to have their claims rejected is that they did not provide the correct information. You want to remove the risk of this by avoiding poorly worded or confusing policies and make sure you fully understand your policy before applying.

To ensure you have a policy that fits your needs and is set-up correctly it is best to speak to an expert insurance adviser.
We can help you decipher all of the insurance jargon and can advise you on the quality of the policy before you apply for it, saving you the trouble of trying to figure this all out on your own.
Victoria Slade
Independent Protection Expert at Drewberry 
Who are the Best Mortgage Protection Providers?
The provider you choose to supply your mortgage insurance plan will have a significant impact on its value and the level of cover it will offer you. When looking at different insurance providers, there are a few key details that you should take into consideration, such as their successful claims rates, their reputation, and their prices.
Mortgage Insurance Claims Pay Out Rates
According to the Association of British Insurers, 97.2% of claims across all protection products on average are accepted by UK insurers and there have been record amounts of accepted claims in the past few years. However, paying attention to different insurers' pay out rates can help you narrow down your choice of insurance providers.
Visit the below pages to see the top UK insurers' payout rates across Life Insurance, Critical Illness Insurance and Income Protection:
Be warned – although Income Protection providers regularly publish their claims data (the top five insurers by payout rate paid out at least 94% of all claims made in 2016), Payment Protection providers don't.
This lack of information about the rate of successful claims makes it difficult to know how likely it is your MPPI claim will be successful.
Tom Conner
Director at Drewberry
Mortgage Protection Providers' Reputation
According to the 2015 Drewberry Wealth & Protection Survey, one of the biggest reasons why people don't have protection insurance is because they don't trust insurance companies. To help you find the best insurance provider, you may want to take into consideration the reputation of insurance providers and their policies.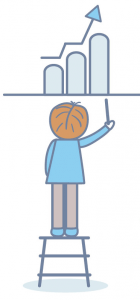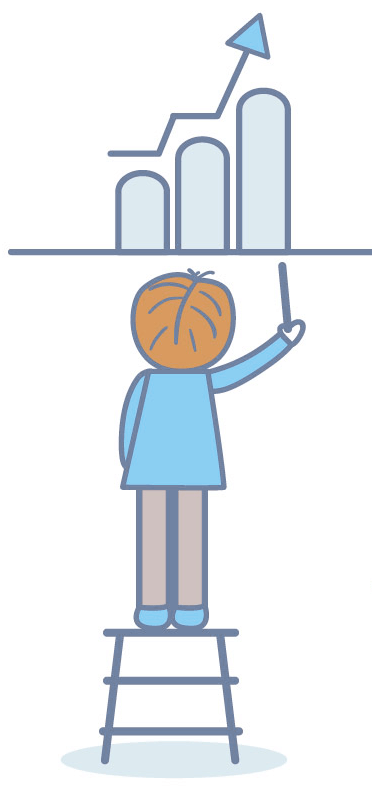 Researching insurance companies can take a considerable amount of time and can make comparing providers a more complicated process. You can look at:
Customer reviews
Media coverage about the company,
The insurance policies' Defaqto ratings.
On the other hand, you can speak to one of our insurance experts to learn more about different providers and policies as well as receive recommendations on which insurers best meet your needs.

The team here at Drewberry know the market inside out and can help you sort through various policies and options to find the best Mortgage Protection Insurance for you.
Sam Carr
Independent Protection Expert at Drewberry
Comparing Mortgage Insurance Quotes
When looking at companies and policies one of the most important parts of the process is to compare quotes. You can compare quotes by going directly to every insurance company individually, but this will take time.
It may also be hard to decipher which Mortgage Protection policy is best for you in a sea of policies and small print! To make life easier we have built a quote engine which compares the best 10 UK insurers so we can do all the heavy lifting for you.
Insurer Claims Statistics
When choosing our personal protection we want to know it is going to pay out when we need it to.
By choosing a product or specific insurer from the menu below you will be able to view the claims payout rates for all of the main UK insurers for income protection, life insurance and critical illness insurance.
Insurer
2015
Percentage of Successful Claims
2016
Percentage of Successful Claims
2017
Percentage of Successful Claims
Critical Illness Insurance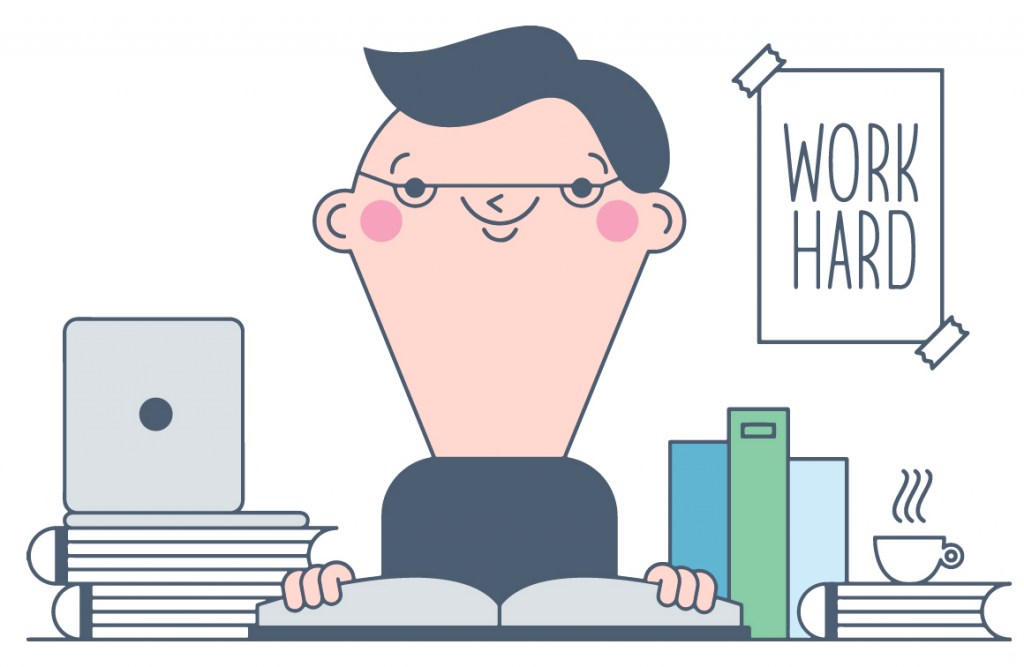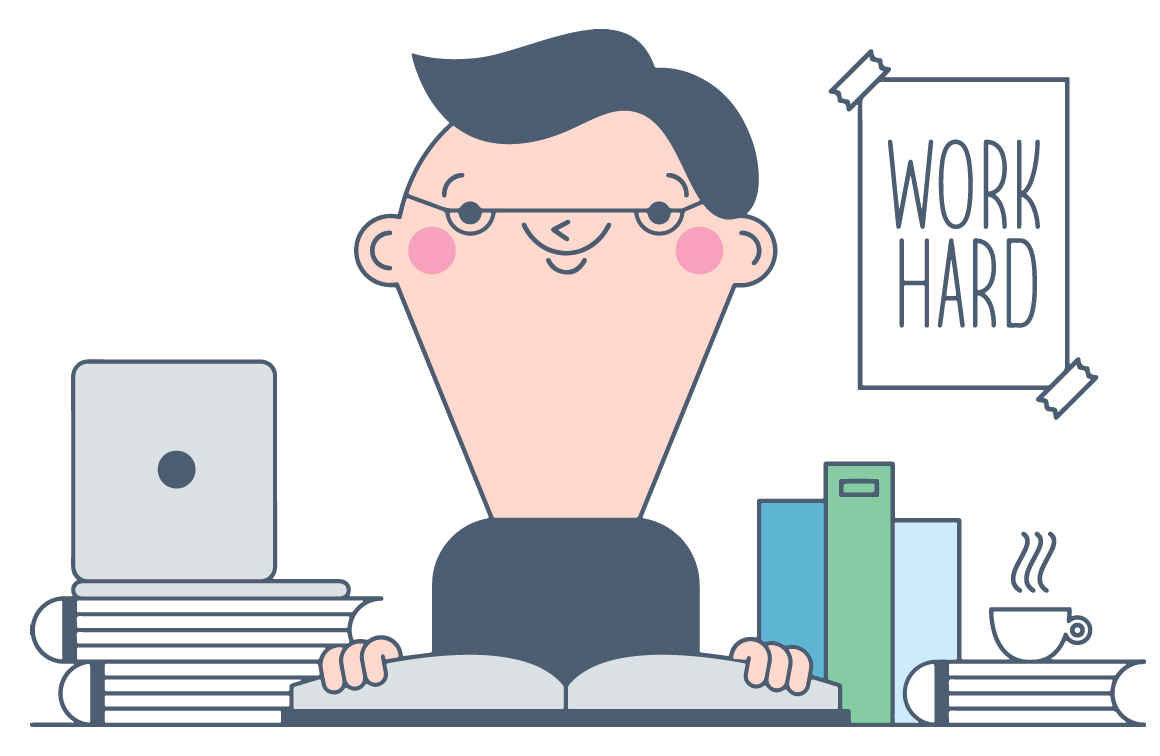 Expert Mortgage Insurance Advice
Even after using our Mortgage Insurance Calculator to obtain options from the many different policy options available, you might find you've still got a lot of questions to ask that you might not necessarily be able to easily find the answers to online.
At Drewberry, we exist to help you make informed decisions about your finances and make sure you take out the most suitable cover.
If you would like some helping find the best Mortgage Insurance, you can contact our team of financial advisers on 01273646484.
Tom Conner
Director at Drewberry
Compare Top 10 UK
Protection
Insurers

Takes approx. 60 seconds
Frequently Asked Mortgage Protection Insurance Questions
Is there such a policy as interest-only mortgage life insurance? I am looking for life insurance to pay-off...
I have a repayment mortgage and wanted to know the which type of life insurance policy I should consider...
What is the maximum period of payment with mortgage payment insurance? I have seen that most plans can...
I'm considering either a critical illness policy or a life insurance policy, is there anything...
Other Popular Articles


Use our 2019 UK mortgage insurance calculator to work the type of over you need and how much it will cost. Compare instant online quotes from Aviva, LV, Vitality...

Find out what Mortgage Insurance covers and compare instant online quotes from Aviva, Legal & General and other top UK Mortgage Protection cover.


Read our expert guide to find out whether you need Mortgage Insurance? Speak to our expert advisers and compare instant online quotes...


Should I choose Level or Decreasing Term Life Insurance to protect my mortgage? Find out whether Level or Decreasing Mortgage Life Insurance is right for you.