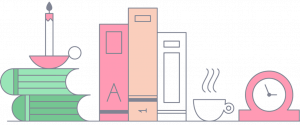 How does Life Insurance work?
The basic way that life insurance works really couldn't be much simpler – if you have an active policy in place when you die, a payment will be made to your estate, or to a trust that you have set up.
Although the basic premise is quite simple there can be a surprisingly large number of variations, with many policy types and options to choose from.
The broadest distinction, but by no means the only one, is between term life insurance – which covers you for a defined period, such as 25 years – and whole of life insurance, which guarantees a payout whenever you die.
You decide at the outset the amount of money you'd like to insure yourself for and – with term insurance – for what period of time, both of these decisions playing important parts in determining how much you pay in monthly premiums.
Compare Top 10 UK
Protection
Insurers

Takes approx. 60 seconds

Understanding how the different policies work is key to getting the right one for your needs, so try to get to grips with the options… but also think about seeking financial advice from experts such as Drewberry to help cut through any confusion.
Jeremy Cornford
Independent Protection Expert at Drewberry
How does term life insurance work?
A term life policy covers you if you die within a set period of time, and you choose that length of time at the outset; such policies are often used to cover the term of a mortgage, or the time until a child becomes an adult.
The main choice with term insurance is usually deciding whether to opt for a decreasing term policy – where the potential payout drops over time, perhaps in line with a repayment mortgage – or a level term plan, where the sum insured would remain the same across the entire term of the policy.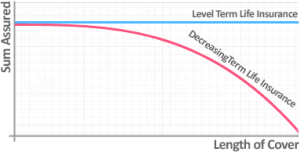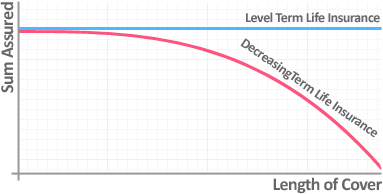 "If you're looking to cover a repayment mortgage then decreasing term insurance would be far more cost effective than level term insurance," said Tom Conner of Drewberry.
"That's because the level of cover declines over time to mimic how much you have outstanding on your mortgage, which means the risk to the insurer also declines over time so they charge less for it."
While level and decreasing are the most common variations of term insurance, bear in mind that there are also many more.
Need Help? Start Live Chat with our Experts

Neil
Pensions Advice

Robert
Income Protection
Other life cover options
Family income benefit, for example, works in a similar way to decreasing term insurance, but offers a monthly income (or annual income) as a payout, rather than a lump sum.
Increasing term insurance offers a payout that grows over time, something that may be considered, for example, to counter the effects of inflation, or to cover those who are planning to get a bigger mortgage, or to have more children.
You may come across a range of flexible options, which can be very useful. But remember that the more flexibility you build into a policy, the more it's likely to cost you.
Renewable term insurance is one example of a flexible policy. This may cover you for a term of, for example, 15 years, but will give you the option to extend that term at the end of the deal without having to undergo any further medical assessment.
Convertible term insurance offers the option of turning a term policy into a whole of life one at the end of the term, again without further medical assessment. Some providers even offer a renewable and convertible hybrid, allowing you to choose at the end of the term – without further medical assessment – whether to:
End the policy
Extend the term
Convert the term policy into a whole of life one
With term insurance it's important to remember that, in the happy instance that you haven't died by the end of the term, you'll receive no return on your outlay in premiums.
There's no cash-in value on the insurance and, if you stop making your premium payments, the cover will end.
How does whole of life insurance cover work?
Unlike term insurance, whole of life insurance offers a guaranteed payout whenever you die, assuming you've kept up premium payments and haven't breached the policy terms; according to the Association of British Insurers (ABI), in 2015, 99.99% of whole of life claims were successful.
This guarantee means that premiums are typically much higher than with term policies and average payouts amounts are much lower; to guarantee the large sums offered by term insurance a customer would have to make premium payments that are likely to be prohibitively high.
According to the ABI, the average whole of life payout in 2015 was £5,900, while the average term insurance payout was £53,800.
Rather than being used to cover a mortgage or the raising of a child, whole of life is typically seen as an option to pay for a funeral, to provide a gift to a loved one or to cover an inheritance tax liability.
Over 50s life insurance plans
You may see advertised so-called 'over 50s life insurance' policies (also known as 'over 50s lifelong protection'). This is a particular type of whole of life insurance, usually sold on the fact that those aged 50-80 are guaranteed to be accepted without a medical.
Be careful, though, as there are numerous downsides to such policies, including long initial 'wait periods' when no payout will be made if you die within a certain period of time after taking out cover; there may be more suitable life insurance options for those in the older age group.
With all whole of life policies, you need to be aware that:
You could end up paying far more in premiums than your beneficiaries ever receive in a payout
Inflation will erode the value of the guaranteed lump sum
If you stop paying premiums before an agreed date, your cover will cease
There's not typically a cash-in value on the policy
It's possible that you could leave more to your estate by paying the premiums into savings and/or investments instead
How does life insurance work with critical illness cover?
Should you choose to buy critical illness cover alongside life insurance it will mean a significant increase in premiums, but it's likely to be a better option than buying both life insurance and critical illness cover separately.
The important thing to be aware of is whether you're buying an integrated critical illness policy or an independent one. With an integrated policy there can be only one payout, meaning that – should you make a successful critical illness claim – there will be no further payout to your estate from the life insurance after you die. Independent critical illness cover allows the life insurance element of the policy to continue after a successful critical illness claim.
How medical assessments work with life insurance
When taking out a life insurance policy you'll be asked to give details of your health and lifestyle and, for the majority of customers, this will be the extent of the medical underwriting. However, your age, state of health and required level of cover may lead the insurer to ask for additional medical reports from your GP.

If you think of age and the level of cover required on a graph, medical underwriting may be required when you hit certain levels. If you've had poor health in the past or pre-existing conditions, that can also trigger the need for a report.
Robert Harvey
Independent Protection Expert at Drewberry
Types of further medical information that may be required…
There are typically three levels of medical reporting, the first being a nurse screening which will look at things like blood pressure, height, weight and whether you're a smoker.
The next stage is a GP report and if you've made a disclosure – perhaps about something like high blood pressure – then this may be a targeted report.
For some there's a further level, a full medical examination which will be much more detailed. This may involve things like taking blood and urine samples as part of an hour-long health assessment.
It's not an onerous process, but it's important to present the full case to the insurer. We can help clients through the process, making it a lot easier for people with busy schedules. The client can put their feet up, or get on with their business, while we arrange it all – it doesn't have to be a difficult process at all.
Unless a medical condition is disclosed, it is unlikely that an insurer will require any further medical tests or examinations unless you are trying to cover very high amounts, often in the millions.
Pre-existing medical conditions
Pre-existing conditions must be declared to an insurer in the application process and, based on your medical history, the insurer may do one of three things:
Offer the policy on its standard terms
Place an exclusion on the policy relating to the pre-existing condition
Cover the pre-existing condition but charge a higher premium to reflect the increased risk
How writing life insurance in trust works
Writing a life insurance policy into a trust means that, when a claim is made, the payout goes from the life insurer directly into the trust to then be distributed to the nominated beneficiaries.
Writing a policy into trust is the best way to ensure the insurer pays out quickly and the lump sum benefit gets paid to the correct beneficiaries, tax free.
It's worth speaking to an adviser about this, but, generally speaking, a policy taken out as a single individual should be placed into trust, whereas a joint policy covering a married couple would not necessarily need to be placed into trust as the benefit is paid directly to the surviving policyholder. However, there is always the possibility that both partners die at the same time, in which case a trust can still be useful.
How does a life insurance claim work?
Should a policyholder die in the term of a policy, the process followed is:
The family makes a claim to the insurer with the death certificate as evidence
Assuming a claim is valid, the insurer pays out according to the terms of the policy (note that payout rates are typically well above 90%)
The insurer would either pay the funds into…
A trust which was set up when the policy was taken out
Or, to the estate of the deceased policyholder
If a trust was set up then the trustees (who will be named in the trust and determined when the policy was set up) can distribute the funds as they wish.
If no trust was set up then the money would be paid into the estate of the deceased policyholder and it may be necessary to go through probate to determine who those funds should be paid to.
It is usually best to set up a trust so the funds end up in the intended hands, avoid any delay in receiving the funds that probate can cause and potentially avoid an inheritance tax liability.
How the life insurance industry works
The life insurance industry is ultimately based on mortality stats which power life tables, allowing insurers to make a statistical analysis of how likely a person is to die by a particular age. To apply this to your own situation, you can try our life expectancy calculator.
Fundamentally, the sooner you're likely to die, the more you'll have to pay in premiums. If you stay alive and keep making payments, the insurer will invest the funds to ensure it has the resources to meet any payouts.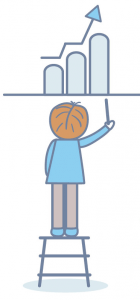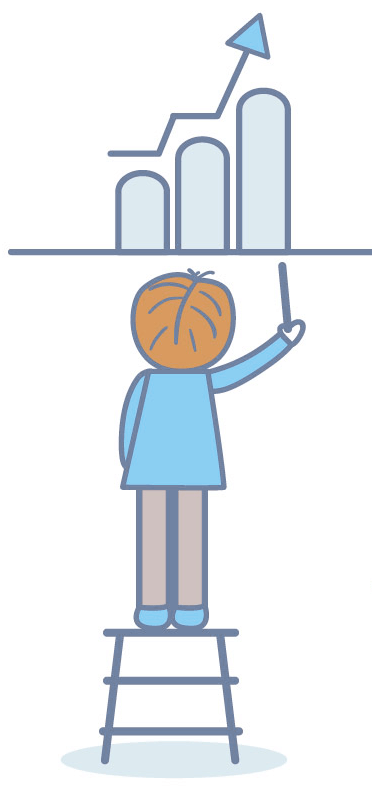 This is why older people and those in poor health will pay more for a policy than younger, healthier people. Other major factors in determining how much you have to pay are:
The type of policy you choose
The policy term
The amount you insure for
Your medical history
Your height and weight
Whether you're a smoker
Other things that may be taken into account include:
Your family's medical history
Lifestyle choices such as alcohol consumption
Optional cover areas added to the policy
Guaranteed or reviewable premiums…
Note also that premiums can be guaranteed – meaning they won't change in the course of a policy – or reviewable. Choosing a reviewable premium may be cheaper at the outset, but it could prove significantly more expensive in the longer term as insurers are free to raise your premiums over time. This may happen if, for example, the provider experiences higher claim levels than it had anticipated, or if a major change in interest rates increases its cost base.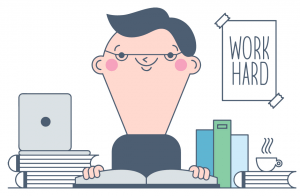 Need help with your life insurance?
If the options seem too confusing and you're still wondering how life insurance works, why not speak to an expert adviser who can help you find the right cover? Contact us on 02084327333, or pop n your details and get an instant life insurance quote here →
Compare Top 10 UK
Protection
Insurers

Takes approx. 60 seconds
Frequently Asked Life Insurance Questions
I've recently been declined Life Insurance due to a previous medical issue, it's something...
I'm getting quotes for life insurance and don't know if skiing is included in the cover and...
I want to get Life Insurance but can't find out any information about whether past medical conditions...
I'd like to take out life insurance but I've smoked cannabis once a week for the past few...
Other Popular Articles

Read our 2018 Best Life Insurance Guide, get expert advice and compare online quotes from Aviva, Vitality and other top UK insurers....


Use our 2018 Term Life Insurance Calculator, get expert advice and compare online quotes from Aviva, Vitality and other top UK insurers...


Decreasing Term Life Insurance is one of the different types of Life Insurance policies and is often used as Mortgage Life Insurance. But how does it work?


Read our 2018 Company Life Insurance Guide and find out when your company can pay your life insurance premiums, get expert advice and compare online quotes from Aviva, Vitality...