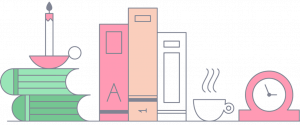 Can I get Life Insurance if I've had cancer?
When deciding on the cost of the policy the insurer will assess the risk of you passing away.  If the level of risk is above average for the population then the premiums will be more expensive. Many life cover policies look at your age, occupation, lifestyle, pre-existing conditions and family medical history when assessing the risk.
All providers have different underwriting criteria and different rates so it is always worth speaking to an adviser as they can contact the providers and discuss your circumstances. They can then recommend the best value insurance product for you.
If you have had cancer in the past it does not mean that you will be automatically declined.
Compare Top 10 UK
Protection
Insurers

Takes approx. 60 seconds
Life insurance and cancer
When deciding whether to offer life cover and on what terms the insurance provider will ask about the type of cancer you had and how advanced it was.  They use the staging classification used by hospitals.
The insurance company will also want to know the date when treatment was last received and when you were diagnosed. Most insurance companies will not offer insurance for 2-3 years after you have recovered from the cancer. The more time that elapses the lower the risk of the cancer coming back and the premiums will decrease accordingly.

If you had a minor form of skin cancer a long time ago an insurance company might offer you standard rates.  However if you had a more severe form of cancer you may be declined or they might apply a loading to the premiums.  The loading would also vary depending on the site and type of cancer and when you had it and could range from 50%-400%.
Robert Harvey
Independent Protection Expert at Drewberry
The insurer has to be armed with all the facts before making a decision so will contact your doctor or hospital consultant for a medical report.  They may also ask the you to undergo a medical examination.
Including Critical illness cover
Critical illness cover is sometimes taken out alongside life insurance. It pays out a lump sum if you are diagnosed with one of the critical illnesses on the insurers list.  Certain types of cancer are covered by many insurers but you would need to check the policy conditions. If you have a family history of certain types of cancer the particular cancer may be excluded from the policy or all cancers may be excluded.
Need Help? Start Live Chat with our Experts

Neil
Pensions Advice

Robert
Income Protection
If you already have life insurance
The life insurance policy will still be valid if you took it out before you had cancer. Therefore it is worth maintaining the premiums as if you need to get re-insured it may be more expensive due to the fact that you are older than when you originally took out cover. The new insurer would also need to take your medical history into account which may increase the premiums and require medical reports.

It is always better to get insured at an earlier age and while you are healthy as the premiums will always increase with age and exclusions will be added if you have already suffered from a certain medical condition.
Kay Mechial
Independent Protection Expert at Drewberry

Excellent service from start to finish. Both Jack & Jake were both helpful and polite through the process. I would recommend Drewberry to family and friends.
Trevor Massey
22/01/2019
If you have a family history of cancer
For certain types of cancer such as breast and ovarian cancer or bowel and colon cancer the insurer will ask if any close relatives have a history of the disease occurring before the age of 65.  The close relatives they consider are mother, father, brother or sister.  If there is a family history the premiums for life insurance can be increased depending on the number of relatives affected and the age at which the cancer occurred.
How to arrange your life insurance
If you are taking out protection insurance, it is best that you gather as much information as possible about your medical history and the insurance policies on the market.
Cancer Research UK suggest speaking to your doctor in advance so that you can find out what information will be passed to the insurer regarding your medical condition and medical history.
This will allow you to make informal enquiries with the insurers before submitting an application. The best way to do this is through an independent broker, such as ourselves.  We have access to the whole of the market and our advisers can speak to the insurance companies to find out what terms they are willing to offer.
Please do not hesitate to pop us a call on 0208432733 or email us at help@drewberry.co.uk.
Compare Top 10 UK
Protection
Insurers

Takes approx. 60 seconds
Frequently Asked Life Insurance Questions
Having had our first child we are looking at are life insurance options, Are we able to take out a joint...
I've recently been given the all clear for cancer and it's really prompted me to get some...
I'd like to take out life insurance but I've smoked cannabis once a week for the past few...
I'm looking at Life Insurance but i also life to partake in extreme sports, mainly surfing. Would...
Other Popular Articles

Read our 2019 Best Life Insurance Guide, get expert advice and compare online quotes from Aviva, Vitality and other top UK insurers....


Use our 2019 Term Life Insurance Calculator, get expert advice and compare online quotes from Aviva, Vitality and other top UK insurers...


Decreasing Term Life Insurance is one of the different types of Life Insurance policies and is often used as Mortgage Life Insurance. But how does it work?


Read our 2019 Company Life Insurance Guide and find out when your company can pay your life insurance premiums, get expert advice and compare online quotes from Aviva, Vitality...