Victoria Slade
Independent Protection Expert
Overview
Victoria is a core member of our protection insurance team and is able to provide advice on a wide range of products.
T: 02074425928
Mon - Fri 08:30 - 17:30
victoria.slade@drewberryinsurance.co.uk
Income Protection
Life Insurance
Critical Illness Cover
Private Medical Insurance
Keyman Insurance
Shareholder Protection
Quick Fire Questions
Tea or Coffee?
Coffee
Biscuit or Cake?
Neither – lack of a sweet tooth!
Cats or Dogs?
Dogs... cats have an air of arrogance about them
What animal are you?
Otter – they seem to know how to enjoy life!
Favourite colour?
Depends... to wear or just look at?
Favourite Song / Artist
Jubel – Klingande
Biggest Life Lesson
Never put off until tomorrow what you can do the day after tomorrow
Favourite Destination
Somewhere either really hot or really cold
Victoria's role at Drewberry
Having worked as a mortgage adviser in previous roles with a comprehensive understanding of the insurance market, Victoria uses her knowledge to assess an individual's situation and ascertain which solutions would best suit their needs and personal situation.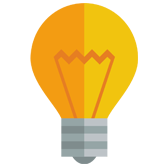 Top Insurance Tip
Remember that you get what you pay for. If a price is too good to be true, it usually is. Take advantage of someone who is able to give you expert advice to give yourself the peace of mind that you are protecting what is arguably the most important thing — yourself.
Who is Victoria Slade?
Victoria graduated in 2009 with a degree in psychology from Southampton University and went straight into the financial sector within retail banking. Having completed a branch management trainee scheme, she then went on to become a branch manager and also completed her CeMAP qualification to become a practising mortgage adviser.
In 2013 she took a year out and went to Australia for a bit of life experience (and get an all round tan). She returned in late 2014 and began her career at Drewberry. She hopes to build on her qualifications within the financial industry to grow her ability to give holistic, financial advice.
What else does Victoria do?
Victoria likes to challenge herself and experience new things; her hunger for learning has recently seen her start to learn Spanish.
Unable to sleep in past 8am, Victoria likes to make the most of her days and spend time with friends. She hates wasting time and likes to keep herself busy.
What our clients say...


Victoria had excellent on the spot knowledge
R Walls – 12/07/2017
Victoria had excellent on the spot knowledge and vast experience in my line of work. Where she didn't know, she was able and willing to promptly clarify with colleagues and insurers.


Many thanks!
S Seedat – 01/11/2016
Excellent, and efficient service by Victoria. Had my life insurance policy set up within 24 hours with minimal hassle and exertion of energy on my part. Extremely happy with the options I was given and would definitely recommend to others.