Rauri Taylor
Independent Protection Expert
Overview
Rauri is a core member of our protection insurance team and is able to provide advice on a wide range of products.
T: 01273830003
Mon - Fri 10:30 -19:30
rauri.taylor@drewberryinsurance.co.uk
Income Protection
Life Insurance
Critical Illness Cover
Quick Fire Questions
Tea or Coffee?
Coffee
Biscuit or Cake?
Biscuit
Cats or Dogs?
Dog
What animal are you?
Koi Carp
Favourite colour?
Blue
Favourite Song / Artist
Bryan Adams, Bon Jovi's Livin' on a Prayer and any big band music
Biggest Life Lesson
Never be complacent
Favourite Destination
Marrakesh, Morocco
Rauri's role at Drewberry
Rauri's aim is to find solutions to solve the worries people have with regards to their financial security should they be too ill or suffer an accident which stops them from working. He wants to remove the concerns of what happens to mortgage repayments if you become seriously ill and create financial security for loved ones should you pass away.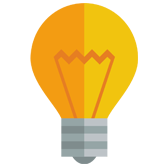 Top Insurance Tip
Cover yourself before you get ill or have an accident, don't think it won't happen to you or that the state benefits will look after you and your family.
Who is Rauri Taylor?
Rauri grew up in Letchworth Garden City in Hertfordshire and then moved away to Leicester to go to university. After university he moved to London and worked in retail for 4 years before deciding to leave the city and settle in Brighton for a more relaxed pace and friendlier people.
What else does Rauri do?
Rauri loves sea fishing and finding old historic pubs. His favourite pub is the Ye Olde Cheshire Cheese on Fleet Street, London.
What our clients say...


Informative, Patient & Professional
J Cook – 24/10/2017
Rauri was very informative, patient and professional. Would return for future insurance purchases.


Excellent
R Bernotiene – 16/10/2017
Had excellent customer service from Rauri.