Andrew Jenkinson
Director
Overview
Andrew is responsible for ensuring we adhere to the highest standards from the very first moment a client engages with Drewberry ensuring everything we deliver adds real value for our clients.
T: 02084327333
Mon - Fri 09:00 - 18:00
andrew.jenkinson@drewberry.co.uk
Quick Fire Questions
Tea or Coffee?
Coffee
Biscuit or Cake?
Biscuit
Cats or Dogs?
Both
What animal are you?
Snow Leopard
Favourite colour?
Blue
Favourite Song / Artist
Nina Simone or Chet Baker
Biggest Life Lesson
We are what we repeatedly do. Therefore, excellence is not an act but a habit
Favourite Destination
Anywhere there are big mountains
Andrew's role at Drewberry
Our goal as a business is to do everything we can to help put people in control of their finances, we are constantly looking to develop our services to put our clients in a better position tomorrow than they are today. Andrew's role is to be developing these services to ensure we are delivering the most holistic service with the best outcomes for individuals and businesses throughout the UK.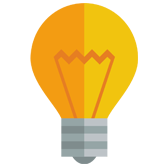 Qualifications
BSc in Economics - First Class Honours
Certificate in Financial Planning
Who is Andrew Jenkinson?
Andrew graduated alongside Tom with a first class degree in Economics and went on to join a small employee benefits start-up delivering advice and technology to corporates throughout the UK including clients such as GSK, Deutsche Bank and RBS. Feeling a need to tread his own path and seeing an opportunity online to be a source of information to help individuals make informed choices when it comes to important financial decisions, Drewberry was born.
What else does Andrew do?
Trail running, climbing, skiing and anything else that involves being outdoors and exploring.
What our clients say...


Incredibly helpful staff!
ElainaMcFarland
The person I dealt with was really, really helpful and worked for over an hour on just helping me to get a life insurance and critical illness plan that would actually pay out and cover me for what I needed - was super patient and explained everything...


Professional, helpful, hassle free advice
MagdaGornall
He has been extremely professional He has helped us to find a suitable policy for our needs. We have been given plenty of time to concider our options. We appreciated the fact we were never pushed into making quick decisions. He would email us or ring on agreed dates...