Sarah Melvin
Independent Protection Expert
Overview
Sarah is a Client Retention and Development adviser and a core member of our protection insurance team.
T: 01273060043
Mon - Fri 09:00 - 18:00
sarah.melvin@drewberryinsurance.co.uk
Income Protection
Life Insurance
Critical Illness Cover
Quick Fire Questions
Tea or Coffee?
Coffee, but herbal tea in the afternoon definitely
Biscuit or Cake?
Cake!
Cats or Dogs?
Dog
What animal are you?
Rabbit
Favourite colour?
Navy
Favourite Song / Artist
The Script & Remember when it rained by Josh Groban
Biggest Life Lesson
Stay thankful everyday and always give kindness! It costs nothing but can change someone's whole day
Favourite Destination
Germany & USA; the States for the people, and Germany for the culture and the sites.
Sarah's role at Drewberry
Sarah is a core member of our protection insurance team and is able to provide advice on a wide range of insurance products.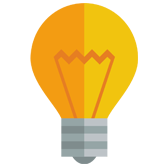 Top Insurance Tip
Only 50% of households with mortgages have life cover! Scary & average funeral cost is £4,100.
Who is Sarah Melvin?
Sarah has worked in sales, financial services and banking for nearly 20 years, which has given her vast experience and the right skills necessary to manage clients' needs.
What else does Sarah do?
Sarah loves a whole range of music, with her favourite songs varying depending on her mood. She also enjoys making her own music. As well as writing her own songs, Sarah sings at events and gigs. This year she hopes to write even more songs.
What our clients say...


Extremely professional and helpful
Sarah Milton-Jones – 29/09/2018
I would highly recommend Drewberry following the service they have provided to me over the past few weeks. They were extremely professional and helpful and I felt that my best interests were at the heart of their business. I will be requiring further insurance in the coming weeks and I would not hesitate to return to them for assistance with purchasing it.


Very good.
Catherine Davies – 01/10/2018
Quick and easy to get a quote and proceed with the insurance. Staff are very friendly and helpful.