Sam Carr
Independent Protection Expert
Overview
Sam (DipFA) is a core member of our protection insurance team and is able to provide advice on a wide range of products.
T: 01273789392
Mon - Fri 08:30 - 17:30
sam.carr@drewberryinsurance.co.uk
Income Protection
Life Insurance
Critical Illness Cover
Quick Fire Questions
Tea or Coffee?
Tea or Coffee? Both, depending on the time of day and my particular mood.
Biscuit or Cake?
Cake
Cats or Dogs?
Dogs!
What animal are you?

Favourite colour?
Blue
Favourite Song / Artist
The song I currently have on repeat is The Weeknd's version of Michael Jackson's Dirty Diana, but being a musician I enjoy a wide variety of artists and genres.
Biggest Life Lesson
Follow your heart and put 100% effort in everything you do!
Favourite Destination
Egypt
Sam's role at Drewberry
Sam enjoys building relationships with clients, helping them to understand the potential risks and assessing their needs so that he can present an affordable solution which meets their individual requirements.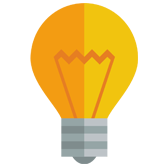 Top Insurance Tip
If it sounds too good to be true, it is! Beware of cheap and cheerful policies: they often use loose definitions of incapacity, such suited occupation.
Who is Sam Carr?
Sam started his career in insurance at Hastings Direct before moving to One Answer insurance to increase his knowledge of the insurance industry. Sam is now at Drewberry to build a career within the financial services industry at a reputable company.
What else does Sam do?
Sam is an avid gym-goer with a passion for health and fitness and is also a qualified fitness instructor. He's also a keen music enthusiast and play the drums himself. Sam also enjoys informative documentaries and wishes David Attenborough was his granddad! Another passion of his is cooking: he has qualifications in both professional cookery and also hospitality and catering supervision.
What our clients say...


Sam found me the cover that suited me best
O Martins – 18/07/2017
Ensured I got the cover that suited me best. Explained everything in detail. All the staff I spoke to, especially Sam Carr, were very professional and helpful.


Simple and Stress Free!
E Deysel – 25/10/2017
I found Drewberry online and spoke to Sam Carr regarding reviewing my Life and Income Protection insurance. Initially I was a bit apprehensive about proceeding without a face-to-face meeting as I had always done in the past. I was offered a face-to-face appointment, but Sam was extremely efficient over the phone. He was able to provide all the information I required, sought to understand my specific needs and recommended policies which are exactly what I was after. Sam's friendly efficiency was evident throughout the whole process.
All of my policies have now been underwritten and I am happy to highly recommend Sam. A process which could easily be a drawn out and tedious affair, has been made simple and stress free!