Sam Barr-Worsfold
Independent Protection Expert
Overview
Sam Barr-Worsfold (DipFA) is a core member of our protection insurance team and is able to provide advice on a wide range of products.
T: 01273646693
Mon - Fri 10:00 - 19:00
sam.barr-worsfold@drewberryinsurance.co.uk
Income Protection
Life Insurance
Critical Illness Cover
Quick Fire Questions
Tea or Coffee?
Coffee
Biscuit or Cake?
Cake
Cats or Dogs?
Dog
What animal are you?
Llama
Favourite colour?
Burgundy
Favourite Song / Artist
Oasis
Biggest Life Lesson
The journey of 1,000 miles begins with one step
Favourite Destination
Vietnam
Sam's role at Drewberry
Sam is committed to providing holistic advice to a wide variety of individuals, ranging from manual tradesmen to company directors. Sam has been rewarded for his hard work with several 5 star reviews from his satisfied clients. Sam's expertise covers a wide spectrum of protection products covering both Business and Personal Protection.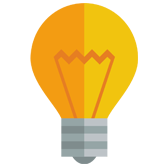 Top Insurance Tip
If it sounds too good to be true, it is! Beware of cheap and cheerful policies: they often use loose definitions of incapacity, such suited occupation.
Who is Sam Barr-Worsfold?
Sam has a degree in Politics and Sociology BA (Hons) 2:1, Accredited Certification in Financial Protection R05, Adviser of the Quarter, Sandra Winn Academic Achievement Award.
He has an extensive background in Banking and Finance previously worked for Santander UK. Before this he worked in the telecommunications industry, offering communication products to businesses.
What else does Sam do?
Sam is a keen sports enthusiast. From watching it to playing it, you'll never catch him missing any major sporting events. Although Sam is keen on his fitness, you'll still catch him at the pub with his mates discussing politics and joining the odd pub quiz, or catching a movie with his partner.
What our clients say...


Very Helpful and Professional
R Corlett – 10/02/2017
Contacted by Sam, we discussed the insurance cover I was interested in, he explained clearly my options and provided a range of prices. He was very helpful and professional.


Excellent, friendly and personalised advice
A Barry – 04/08/2017
Sam Barr-Worsfold dealt with setting up my insurance and the service was excellent. He was friendly and spent a lot of time explaining the various policies and answering my many questions, much appreciated. Very helpful and friendly (sorry I have forgotten his name). I would definitely recommend your services.