Robert Rutherford
Head of Client Support
Overview
Robert is the head of our Client Support team and is here to ensure everything runs nice and smoothly for you.
T: 01273830001
Mon - Fri 09:00 - 17:00
robert.rutherford@drewberryinsurance.co.uk
Income Protection
Life Insurance
Critical Illness Cover
Quick Fire Questions
Tea or Coffee?
Coffee
Biscuit or Cake?
Neither – crisps are my favourite!
Cats or Dogs?
Both
What animal are you?
Gecko – I would like to sit on a wall all day in a hot country and sleep!
Favourite colour?
Blue
Favourite Song / Artist
Standing in the Way of Control – Gossip
Biggest Life Lesson
Always reach for the stars, you may just grab a diamond
Favourite Destination
Goa, India
Robert's role at Drewberry
Robert is a member of the client support team, completing applications and medical questionnaires, as well as keeping up with all the behind the scenes admin that helps Drewberry run like clockwork.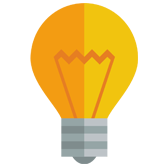 Top Insurance Tip
Always remember to be as open and accurate as possible. Honesty is always the best policy, because a non-disclosure could result in an unsuccessful claim later on!
Who is Robert Rutherford?
Robert has more than 12 years of experience in the financial services sector and has worked with a number of providers. He likes that his role at Drewberry allows him to continue building on that knowledge and improving his skillset while helping customers get the protection they need.
What else does Robert do?
Outside of work, Robert spends as much time as he can with his godson and catching up with his friends. You're also likely to find him either in the cinema, cooking or shopping, as he loves all three of these things.
His all-time favourite holiday destination is Goa in India – it was an amazing place with amazing people and he didn't want to leave!
What our clients say...


Five stars for advice, customer service and product knowledge
R Perera – 08/10/2016
Expert advice, excellent customer care and service, tailored to ones specific needs supported by true and detailed knowledge of products on offer.


Fast, efficient and friendly
Mr P Geldard – 07/10/2016
Excellent, fast efficient and friendly service with great cover at a very competitive price. Very easy, whole process took less than an hour and was informed cover accepted on same day. Thank you!!