Robert Harvey
Head of Protection Advice
Overview
Rob Harvey (Cert CII) leads our protection insurance team and is able to provide advice on a wide range of products. With 8 years in the industry under his belt, he's well-equipped to ensure all of our insurance advice meets the highest standards.
T: 01273646482
Mon - Fri 09:30 - 18:30
robertharvey@drewberryinsurance.co.uk
Income Protection
Life Insurance
Critical Illness Cover
Keyman Insurance
Shareholder Protection
Quick Fire Questions
Tea or Coffee?
Tea: smoky Lapsang Souchong
Biscuit or Cake?
Either
Cats or Dogs?
Dogs
What animal are you?
Owl
Favourite colour?
Rosso Corsa
Favourite Song / Artist
The Weapon They Fear by Heaven Shall Burn. It is a song about a Chilean revolutionary who was condemned for his political poetry.
Biggest Life Lesson
Always be passionate about what you do and enjoy it
Favourite Destination
Rome
Robert's role at Drewberry
Rob oversees all of Drewberry's protection advice. Previously one of our Independent Protection Experts, he therefore knows that the devil is in the detail. With his passion for excellence, accuracy and attention to detail, he is able to advise on a wide range of protection products for individuals, families or businesses, to provide the safety net should the worst ever happen.
Rob is dedicated to providing the best possible service for his clients and will always go the extra mile to make sure you understand the ins and outs of the various options available to you.
Rob in the Press...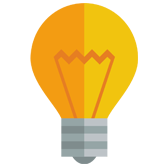 Top Insurance Tip
If you have long term financial commitments such as a mortgage or young children, I'd only ever recommend long-term insurance that will cover you for the duration. Unfortunately some advisers aren't so prudent and may suggest cheaper short-term policies, which will potentially leave a major protection shortfall.
Who is Robert Harvey?
Rob has an MA in International Security and a BA in Politics & Journalism; he joined Drewberry following the completion of his Masters in 2012, having previously held a number of positions in the insurance industry.
The career move to Drewberry has allowed him to flourish in an independent and client-focused business. He is able to flex his grey matter keeping up to speed with the ever-changing product landscape and uses his knowledge to empower his clients to make informed decisions.
What else does Robert do?
Rob's hobbies and interests are eclectic and diverse. He has a taste in music ranging from classical opera to hardcore punk; is an enthusiastic military historian and occasional political blogger; and is a lover of Islay whisky and holidaying in lesser-visited parts of the globe.
Rob has also recently realised he is something of a classic car and motor racing nut and is currently saving for a 1960s MGB roadster.
What our clients say...


Clear and concise advice
S Guile
Rob was able to answer all of my questions clearly and concisely and was able to find exactly the cover I needed.


Professional service with the personal touch
S Kruczkowski
Professional, attentive and knowledgeable service with one person dealing with my application. No call centres, no endless "press 1 for ...." options and never any waiting on hold.