Oliver Wigdor
Independent Protection Expert
Overview
Oliver is a core member of our protection insurance team and is able to provide advice on a wide range of products.
T: 01273060036
Mon - Fri 09:00 - 18:00
oliver.wigdor@drewberryinsurance.co.uk
Income Protection
Life Insurance
Critical Illness Cover
Quick Fire Questions
Tea or Coffee?
Coffee
Biscuit or Cake?
It's got to be a Jammy Dodger
Cats or Dogs?
Dogs
What animal are you?
Monkey
Favourite colour?
Green
Favourite Song / Artist
Barry White – Can't Get Enough of Your Love
Biggest Life Lesson
Positivity attracts positivity, you will only get out of this world what you put in to it!
Favourite Destination
Ko Samui in Thailand – Absolute Paradise!
Oliver's role at Drewberry
Oliver is a core member of Drewberry's protection insurance team and is able to provide advice on a wide range of products.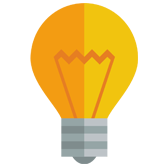 Top Insurance Tip
One of the most important assets you have is not money, but your ability to earn it.
Who is Oliver Wigdor?
After growing up in Shoreham, Oliver moved to Brighton and owned several electronic cigarette companies. He later sold these companies in order to pursue a career in the financial services sector. That is when he sought out Drewberry to become one of our valued personal insurance advisers.
Oliver is passionate about customer service and loves working with people. He is always keen to develop and push himself further.
What else does Oliver do?
Oliver leads an active lifestyle and loves pushing himself beyond the limits of what he could achieve. Oliver recently took part in a white collar MMA fight for charity, helping to raise over £2,500 for Cancer Research UK. In 2018, he is facing another challenge and training for the Tough Mudder endurance event and hoping to overcome his biggest fear: running.
What our clients say...


Real experts
Rachel Edwards – 02/08/2018
Excellent service from Oliver Wigdor!! Knowledgeable patient and pleasant! I will be back if I need anymore products/advice. Thanks!


There when I needed and really helpful
Kyle Wong – 26/07/2018
Spoke with two extremely helpful people at Drewberry who were patient with my numerous questions, helped clarify my confusion with the various options, and actually gave me useful recommendations instead of merely presenting the options for me to choose. Thank you Oliver and Bill! Would be more than happy to recommend your services to any of my friends who may be in need.