Michael Barrow
Independent Protection Expert
Overview
Michael is a core member of our protection insurance team and is able to provide advice on a wide range of products.
T: 01273855537
Mon - Fri 09:00 - 18:00
michael.barrow@drewberryinsurance.co.uk
Income Protection
Life Insurance
Critical Illness Cover
Quick Fire Questions
Tea or Coffee?
Coffee
Biscuit or Cake?
Cake
Cats or Dogs?
Dogs
What animal are you?
Wallaby
Favourite colour?
Blue
Favourite Song / Artist
Ed Sheeran
Biggest Life Lesson
Life begins at the end of your comfort zone.
Favourite Destination
Melbourne
Michael's role at Drewberry
Michael is a core member of Drewberry's protection insurance team and is able to provide advice on a wide range of products. Michael is dedicated to pairing his clients with the best products and policies to suit their needs, and is always prepared to lend his expertise when there is something they are not sure about.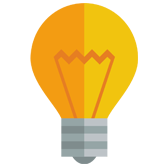 Top Insurance Tip
The earlier you begin applying for insurance, the better position you're in to save money on your policy, especially if you find a policy with guaranteed premiums.
Who is Michael Barrow?
Michael graduated from Brunel University with a BSc in Human Performance Science in 2012. His first experience with protection insurance began with the Australian market while he was working in Sydney.
Michael is also a qualified personal trainer and has a strong interest in health and well-being. He hopes to bring his passion and drive to his clients to help them find the most suitable protection products for their needs.
What else does Michael do?
Michael has a broad range of interests and lives by the philosophy that anything that scares you, or makes you a little nervous, is usually good for you, which is what recently inspired him to skydive over the Palm in Dubai.
Inspired by the early music of James Arthur, Michael has been using online videos to teach himself acoustic guitar and recently performed his first ever live music set.
Michael is also passionate about Mixed Martial Arts and circuit training. You may still find him helping out in the classes around Brighton if he's not competing in a charity Mixed Martial Arts event.
What our clients say...


Mike Barrow Worked Very Hard for Me
Brian Flanagan – 18/07/2018
I have been extremely pleased with my service from Mike Barrow. He's worked very hard to find the right policies for me and I am extremely happy with what I've ended up with. He listened and understood all my requirements, always contacted me on time when he said he would and was friendly polite and easy to talk to. I wouldn't hesitate to recommend. Thanks again.


Amazing Client Service
Amy Gibson – 02/05/2018
Amazing client service. Mike Barrow took his time to explain all the different options to me and managed to get my policies up and running within 24 hours. Would definitely recommend Drewberry Insurance.