Josh Martin
Independent Protection Expert
Overview
Joshua Martin (Cert CII, DipFA) has worked for Drewberry since 2015 and is a core member of our protection insurance team and is able to provide advice on a wide range of products.
T: 01273789397
Mon - Fri 10:30 - 19:30
josh.martin@drewberryinsurance.co.uk
Income Protection
Life Insurance
Critical Illness Cover
Quick Fire Questions
Tea or Coffee?
Tea
Biscuit or Cake?
"Let them eat Cake!"
Cats or Dogs?
Dogs, they are more loyal
What animal are you?
A lion — I'd like to lie in the sun after a hard day's grind in the savanna
Favourite colour?
Blue
Favourite Song / Artist
Paul Simon's Rhythm of the Saints Album
Biggest Life Lesson
Karma
Favourite Destination
Jamaica. It was such a fascinating place, riddled with history and culture, not to mention the reggae vibes, jerk chicken and amazing beaches. I would love to visit all the Caribbean islands in time — next stop Barbados!
Josh's role at Drewberry
Josh is dedicated to providing the best possible service for his clients. He prides himself on the wealth of knowledge he has built up that enables him to provide the best possible advice for his clients, whether they are employed, self-employed or a company director looking for a tax efficient way of protecting their income.
With a passion for excellence, he fits in with the company philosophy, always going the extra mile and making sure he maintains an ongoing relationship with his clients from the beginning to the date they're fully covered.
Educating his clients is one of the key aspects of a really good advisory process. It is not always easy to understand the range of insurance products available and Josh is passionate about filling in those knowledge gaps to ensure you can make an informed decision when protecting your lifestyle.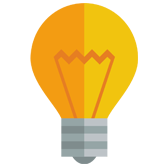 Top Insurance Tip
Often clients interested in income protection insurance want their insurance to pay out instantly should they be unable to work. I would recommend we discuss longer deferral periods that could align with sick pay entitlement or savings, as this can help reduce the cost of your premiums significantly.
Who is Josh Martin?
Joshua has worked and lived in both Spain and the UK. Whilst living abroad, Josh developed his communication skills in both English and Spanish.
With a background in sales and customer service, he joined Drewberry from an international telemarketing firm, where he was account manager whilst also studying for a degree at the University of Brighton.
After completing university, he decided to pursue a career in the financial sector. In 2017, Josh gained his P63 certificate, providing him with further qualifications in the area of Health and Protection Insurance.
With an eye for detail and persistent drive for excellent customer satisfaction, Josh ensures his clients are dealt with utmost professionalism and prides himself in delivering a tailored solution for each of his clients.
What else does Josh do?
Outside of work Josh loves to keep fit by playing football, practicing yoga or going to the gym. He believes that it is important to be both physically and mentally fit. He has a passion for travel and culture, with an avid interest in the Caribbean and America.
Josh also likes to keep on top of current affairs and developments in the financial sector to ensure he is a source of all knowledge for his clients.
What our clients say...


Josh Gave Excellent Service
Tina John - 31/07/2018
Josh helped me to sort my insurance and provided details of various factors that need to be considered before taking the right insurance.Always prompt on meeting times. An excellent service received from Drewberry.


Josh Made a Complicated Process Easy
Ian Brett – 02/06/2018
Josh made a complicated process easy and I was kept informed throughout. I will be recommending Drewberry to every one who asks and even those who don't