Jonathan Cooper
Senior Paraplanner
Overview
Jonathan Cooper (DipPFS) is Drewberry's Senior Paraplanner. He plays a big role in supporting our team of Wealth advisers in everything they do.
T: 01273060041
Mon-Fri 09:00-17:30
jonathan.cooper@drewberry.co.uk
Pension Advice
Investment Advice
Tax Planning
Quick Fire Questions
Tea or Coffee?
Yes, please
Biscuit or Cake?
Biscuit
Cats or Dogs?
Always dog
What animal are you?
I'd like to be a bear and if you're going to be a bear, be a grizzly (one for the Cannonball Run fans out there)!
Favourite colour?
Orange
Favourite Song / Artist
Impossible to say – Arcade Fire, Pixies, David Bowie are always good go-tos
Biggest Life Lesson
Measure twice, cut once
Favourite Destination
Rio de Janeiro, Brazil, but anywhere in South America will do
Jonathan's role at Drewberry
Jonathan was brought on board at Drewberry to support the rapidly-growing Wealth team in everything they do. His extensive financial services background, qualifications and knowledge of the administrative ins and outs of the industry means he's incredibly well-placed to help our Wealth advisers and their clients with all their financial planning needs.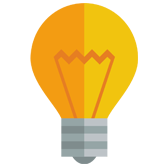 Qualifications
Jonathan has earned his Diploma in Financial Planning and his Advanced Pension Planning qualification.
Who is Jonathan Cooper?
Jonathan has 15 years of experience working in the financial services sector. In that time, he's worked for both financial product providers and, for the last seven years, he's been a Senior Paraplanner, providing expert holistic wealth management technical support to advisers. Jonathan also recently earned his Advanced Pension Planning qualification, passing with distinction.
What else does Jonathan do?
Jonathan is a husband and father as well as a runner, cyclist, Brighton & Hove supporter, spicy food fanatic and red wine enthusiast (but not necessarily in that order)!
What our clients say...


Drewberry guided me through the process
A Larsen – 30/06/2017
Drewberry were able to guide me through the process, find the right product and supplier for me, and answer all my many questions along the way.


Would definitely recommend
S Leeson – 16/06/2017
Although everything was done over the phone it still felt as if it was face to face. I was taken through all the options open to me and made me aware of all the pros and cons. Would definitely recommend.