Jake Beale
Independent Protection Expert
Overview
Jake Beale (DipFA) is a core member of our protection insurance team and is able to provide advice on a wide range of products.
T: 01273646483
Mon - Fri 10:30 -19:30
jake.beale@drewberryinsurance.co.uk
Income Protection
Life Insurance
Critical Illness Cover
Quick Fire Questions
Tea or Coffee?
Coffee
Biscuit or Cake?
Cake
Cats or Dogs?
Cats
What animal are you?
Orca
Favourite colour?
Blue
Favourite Song / Artist
Nickelback
Biggest Life Lesson
Make the most of every opportunity that presents itself, you can't go back in time and change it!
Favourite Destination
Florida
Jake's role at Drewberry
Jake has worked in the financial advice sector in the past and moved to Drewberry to pursue his long-term goal of becoming a fully-qualified financial adviser.
Having spent time working in the industry, he has seen the importance and value of good advice firsthand and always aims to go above and beyond for his clients. He has knowledge of the whole protection market ranging from Life Insurance, Income Protection Insurance, Critical Illness and beyond.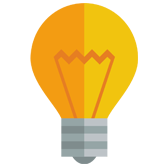 Qualifications
Diploma in Financial Advice (DipFA)
Who is Jake Beale?
Jake has a degree in Accounting and Finance from the University of Brighton. He has previously worked in in a client support role at an IFA while studying towards his professional qualifications.
He is currently studying towards the Diploma in Regulated Financial Planning, enabling him to offer holistic advice on a wide range of protection products for his clients while improving his knowledge in pensions and investments.
What else does Jake do?
Jake is a huge American football fan, both watching it and playing it! He was the captain of his university team and has previously had trials for the Great Britain squad. He likes to keep himself fit and regularly visits the gym in his spare time. He also enjoys spending time with his friends and family and keeping up-to-date with all that's happening in the world of finance.
What our clients say...


I had a very personal and tailored experience
Laura Craig – 02/07/2018
I found the process very easy from the very first phone call. My dedicated advisor Jake has understood and helped me through my application, which has included some very tricky and not so straight forward elements. I feel that I have had a very personal and tailored experience so far, and I trust the advice I have been given.


Jake offered us the best policies available under our circumstances
Tina Boffey – 02/06/2018
Jake was very polite and friendly. He offered us the best policies available under our circumstances with our best interests in consideration. He was very patient in answering any questions. It was a pleasure dealing with him. I would recommend Drewberry to anyone.