Jack Maylam
Client Support Specialist
Overview
Jack is a core member of our client support team and is here to ensure everything runs nice and smoothly for you.
T: 01273060001
Mon - Fri 09:00 - 17:00
jack.maylam@drewberryinsurance.co.uk
Income Protection Insurance
Life Insurance
Critical Illness Cover
Quick Fire Questions
Tea or Coffee?
Coffee
Biscuit or Cake?
Biscuit
Cats or Dogs?
Cat
What animal are you?
Koala Bear
Favourite colour?
Burgundy
Favourite Song / Artist
Amy Winehouse
Biggest Life Lesson
Don't bite the hand that feeds you.
Favourite Destination
Boston
Jack's role at Drewberry
Jack is a member of the client support team, completing applications and medical questionnaires, as well as keeping up with all the behind the scenes admin that helps Drewberry run like clockwork.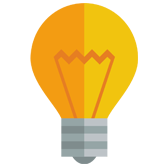 Top Insurance Tip
Honesty is the best policy when it comes to filling out applications. What you don't mention at the start might come back to bite you later on, so don't leave out any information that might be important.
Who is Jack Maylam?
Jack has worked in a range of customer service positions as well as within sales and financial services. This puts him in the best position to help clients and manage the behind-the-scenes details that are essential to setting up your policy.
What else does Jack do?
Jack is a seasoned traveller with an insatiable wanderlust. He has travelled around Europe, Australia, America and Thailand, although he finds himself feeling particularly at home in France and Italy. Jack is also a passionate landscape photographer in his free time, enjoying long walks in the countryside with his camera to snap the scenery.
When he's not on the go, Jack enjoys eating out with friends at the great restaurants and pubs in Brighton or taking a relaxing trip to the beach to watch the sunset.
What our clients say...


Impossible to fault
John Masters – 25/09/2018
Drewberry's service was impossible to fault. Their advice was articulate and friendly and everything I checked up on told me that they were straightforward and constructive. Highly recommended.


Very helpful
Sarah Chubb – 12/09/2018
Prompt response to my enquiry followed up with very helpful support in deciding the best policy for me. Regular updates helped keep me in the loop.