Emma Wilson
Employee Benefits Consultant
Overview
Emma is one of our in house Employee Benefits Experts. She specialises in sales of Group Private Medical Insurance and Group Life Insurance to help businesses get the healthcare and protection they deserve.
T: 02038001245
Mon - Fri 09:00 - 18:00
emma.wilson@drewberry.co.uk
Business Health Insurance
Group Life Insurance
Group Income Protection
Quick Fire Questions
Tea or Coffee?
Coffee. No sugar, I'm sweet enough
Biscuit or Cake?
Cheesecake
Cats or Dogs?
Cats
What animal are you?
Tiger
Favourite colour?
Purple
Favourite Song / Artist
Chris Brown
Biggest Life Lesson
Anything is possible. Be positive and keep smiling.
Favourite Destination
New York
Emma's role at Drewberry
Emma assists businesses with their employee benefits and protection needs. In her role, it is key to understand that all businesses have different requirements when it comes to protecting their members of staff. With the right guidance, she hopes to ensure that your business has the correct employee benefits and protection package in place to generate a high retention rate of key members within your company.
Emma in the Press...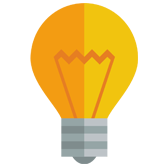 Top Insurance Tip
Although cost may be the obvious objective when it comes to seeking insurance, it is important to ensure that you have the adequate level of cover to suit your needs. No one likes to read through pages of fine print, but it is vital to ensure that the correct cover is in place in the event you do actually have to claim.
Who is Emma Wilson?
Having been in the insurance industry for several years now, Emma's background is dealing with Private Medical Insurance schemes. Emma has experience in working for a well-known UK health insurance provider and more recently as an insurance broker. She sees her role at Drewberry as a great opportunity to develop her knowledge within the employee benefits market and reach her personal career goals. She is passionate about her job and puts the customer at the heart of everything she does at work to achieve the best results.
What else does Emma do?
Emma enjoys socialising with family and friends. Her main passion is music but, although she hates to admit it, enjoys a good horror movie or two! To blow off steam, she likes to swim, ride rollercoasters or just go out for a dance with her girlfriends. She is an Arsenal fan and loves going to the Emirates Stadium to watch them in their glory – COYG!
What our clients say...


Emma's attention to detail, helpfulness and product knowledge has been excellent
Sue Crowther – 26/07/2018
Emma Wilson has been our Drewberry representative and I would like to say that her attention to detail, helpfulness and product knowledge has been excellent. The relationship she has formed with me as a customer has given me confidence in her and the company she represents. I look forward to working with her in the future.


Efficient without any pressure
A Bradley – 15/03/2017
We have recently reviewed our Private Medical Insurance, Group Life Insurance and Income Protection Insurance and came across Drewberry from a search engine. I have to say that discussing and changing all the plans was enjoyable and saved us money. Emma at Drewberry made this experience not stressful in the slightest and I would totally recommend them.