Egle Blusiute
Independent Protection Expert
Overview
Egle is a core member of our protection insurance team and is able to provide advice on a wide range of insurance products.
T: 01273060009
Mon - Fri 09:00 - 18:00
egle.blusiute@drewberryinsurance.co.uk
Income Protection
Life Insurance
Critical Illness Cover
Quick Fire Questions
Tea or Coffee?
Coffee
Biscuit or Cake?
Cake
Cats or Dogs?
Dogs
What animal are you?
Owl
Favourite colour?
Navy blue
Favourite Song / Artist
Anything Arctic Monkeys
Biggest Life Lesson
The only place where success comes before hard work is the dictionary.
Favourite Destination
Lithuania. Nothing compares to coming back home.
Egle's role at Drewberry
Egle is a core member of our protection insurance team and is able to provide advice on a wide range of products. With an extensive history of working in marketing and project management, Egle has always felt very passionate about creating excellent customer experience for her clients and strives to provide them with the best possible service and bespoke financial advice.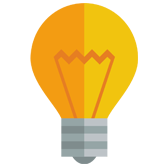 Top Insurance Tip
There isn't one best insurance out there. It all depends on your personal circumstances and cover you require. Therefore what your friend or neighbour has might not be suitable for you. Make sure you explore all your options and seek expert advice for that peace of mind.
Who is Egle Blusiute?
Egle's passion for customer experience led her into an 8 year long career in marketing and project management. After graduating in 2014 with a Bachelor in Financial Economics, Egle moved to the UK to build her experience working in the financial sector, working in various roles in Lloyds Bank.
Egle eventually decided to join Drewberry after seeing how the company focuses on both things that she is very passionate about – exceptional customer service and financial expertise.
What else does Egle do?
One of Egle's primary passions outside of the financial industry is cooking, especially if it's for her friends and family. She loves experimenting with her cooking most of all, discovering new cuisines, flavours and spices. If a conversation ever turns to food, she will happily talk about it for hours and maybe even give you a few cooking tips if you're lucky.
As well as food and cooking, Egle also takes a strong interest in sports and likes keeping active. Her relaxation time is usually spent at the gym and at home she prefers to kick back and watch a basketball game.
What our clients say...


Drewberry have been great
R Gaufman – 16/02/2018
They have been super helpful and responsive and made the process very painless for us.


Great service from everyone
R Buckley – 16/02/2018
Best deal for insurance and staff are very helpful. A pleasure to deal with.