Casey Goodwin
Paraplanner
Overview
Casey is a core member of our Wealth team. As a Paraplanner, she plays a big role in supporting our Wealth advisers in everything they do.
T: 01273646667
Mon – Fri 09:00 - 17:00
casey.goodwin@drewberry.co.uk
Pensions
Investments
Tax Planning
Wealth Management
Quick Fire Questions
Tea or Coffee?
Coffee, one sugar and a splash of milk
Biscuit or Cake?
Both
Cats or Dogs?
Both
What animal are you?
Parrot. I never stop talking
Favourite colour?
Blue
Favourite Song / Artist
A hard one… Fake Palindromes by Andrew Bird or Heaven by U.N.K.L.E.
Biggest Life Lesson
Always be too lazy to hold a grudge
Favourite Destination
Scotland because it's beautiful and it's close
Casey's role at Drewberry
Casey is one of Drewberry's Paraplanners, helping to ensure the Wealth team runs like clockwork and provides the best advice possible. She provides invaluable support to all of Drewberry's Financial Planners and Wealth Management staff.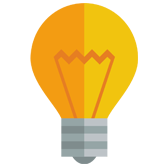 Top Insurance Tip
Always be as open, honest and accurate as possible – remember non-disclosure can result in an unsuccessful claim later on!
Who is Casey Goodwin?
Casey moved to Brighton just after Christmas 2014 after working for Assurant Solutions, specifically as a claims handler for property insurance claims. At Assurant, she dealt with domestic clients and specialising in corporate clients (a Silicon Valley computing giant and a red-labelled soft drinks company to almost name a few!).
Before that, Casey spent a lot of time in Scotland as a falconer, working with various birds of prey and visiting school children to educate them on on raptor conservation in the UK. She also got to surprise people at weddings with their ring delivery owl, Spud!
What else does Casey do?
Outside of work Casey likes to write (she's halfway through three novels) and read. Her book collection doesn't fit on the shelves anymore. She also likes drinking copious amounts of red wine with her other half, has a mildly worrying addiction to disaster movies and spends a lot of time planning ways to smuggle pets into her highly allergic household.
What our clients say...


A pleasure to deal with them.
M Reid Steven Reid
I was really impressed with the promptness of the employees when replying to emails/phonecalls. I even felt the answers I got were unbiased and honest. Would happily use Drewberry again, even if just for some advice.


Thank you Jeremy and Casey!
S Johnstone
Jeremy and Casey were very polite, swift with email responses (which I like) and they both seemed to have a great sense of humour which went a long way with me!! Nowadays most people are too serious and just want to sell or buy and move on but it was an absolute pleasure dealing with both Jeremy and Casey. They are credit to your team and reputation.
Thank you Jeremy and Casey!