Brodie Vincent
Client Support Specialist
Overview
Brodie is a core member of our client support team and is here to ensure everything runs nice and smoothly for you.
T: 01273060001
Mon - Fri 09:00 - 17:00
brodie.vincent@drewberryinsurance.co.uk
Income Protection
Life Insurance
Critical Illness
Quick Fire Questions
Tea or Coffee?
Coffee
Biscuit or Cake?
Biscuits
Cats or Dogs?
Dogs, no question
What animal are you?
I reckon being a monkey would be pretty chill
Favourite colour?
Blue
Favourite Song / Artist
Too many to choose from
Biggest Life Lesson
You get out what you put in
Favourite Destination
As long as it's sunny and has a beach, I'm all good. If not the pub will do
Brodie's role at Drewberry
Brodie is a member of the client support team, completing applications and medical questionnaires, as well as keeping up with all the behind the scenes admin that helps Drewberry run like clockwork.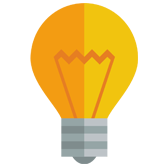 Top Insurance Tip
Honesty is the best policy when it comes to filling out applications. What you don't mention at the start might come back to bite you later on, so don't leave out any information that might be important.
Who is Brodie Vincent?
Originally from Folkestone, Brodie moved to Brighton to earn his degree in Socialogy from the University of Sussex and loved the Brighton life so much that he decided to stay.
With prior experience in sales, Brodie has accumulated extensive experience helping clients, and an earlier job role as a painter and decorator has given him a great eye for detail which he uses to help clients with their medical questionnaires.
What else does Brodie do?
Brodie stayed in Brighton most of all for the buzzing nightlife and the variety of eateries. He enjoys hanging around the beach in the summer and meeting his friends. When he's not relaxing, Brodie likes going to the gym.
Brodie is also a passionate musician, proficient at playing both bass guitar and drums, and has been in a variety of different bands. He plans on setting up his next band in the near future, with surf rock and punk being his preferred music genres.
What our clients say...


Very much appreciated
E Roden – 18/04/2018
Explained everything clearly, including detailed missed off by other insurers. Very nice on the phone, kept in touch to make sure all was going as planned, much appreciated.


I would definitely recommend them
R Brown – 11/04/2018
Extremely informative but never pushy. I was kept updated all the way through the process and everything felt organised and controlled throughout. I would definitely recommend them.