Ben Sassoon
Pension & Investment Adviser
Overview
Ben Sassoon is one of Drewberry's in-house financial experts. He's a Chartered Wealth Manager with the CISI and holds the highest level qualification for financial advisers in the UK. A generalist with specialisms in pension and tax planning, Ben is committed to giving his clients the best possible advice to help them reach their financial targets.
T: 02038001779
Mon - Fri 09:00 - 18:00
ben.sassoon@drewberry.co.uk
Pension Advice
Final Salary Pension Transfers
Investments Advice
Tax Planning
Quick Fire Questions
Tea or Coffee?
Tea
Biscuit or Cake?
Biscuit
Cats or Dogs?
Cats
What animal are you?
Bear
Favourite colour?
Blue
Favourite Song / Artist
Michael Jackson – Billie Jean
Biggest Life Lesson
Do the best that you can do in everything you do.
Favourite Destination
California
Ben's role at Drewberry
Ben focuses on deeply understanding what each individual client would like to achieve from their wealth in the short-, medium- and long-term.
For each client he produces a comprehensive plan to help them reach their financial objectives and ensures that their goals are monitored on an ongoing basis.
Ben believes that his clients should receive the highest quality of bespoke financial advice accompanied by a five star client experience.
Ben in the Press...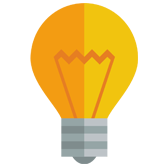 Qualifications
BA, MSc, Level 4 CII Diploma in Personal Financial Services, Level 7 CISI Chartered Wealth Manager Qualification. Ben is also a qualified pension transfer specialist.
Who is Ben Sassoon?
Ben joined Drewberry in 2017 to provide high quality, bespoke financial advice, with pensions and personal tax planning being his specialities.
Ben has been in financial services since 2004 after graduating with a First Class Degree in Business Economics and Finance and a Master's Degree in Finance from Cass Business School.
Prior to joining Drewberry, Ben was producing technical financial planning reports for complex private clients. His past roles include Senior Financial Planning Manager at HSBC and Investment Adviser at Barclays Bank, positions he held for almost 10 years.
What else does Ben do?
In his free time, Ben enjoys spending time with his young daughter and wife, taking walks in the scenic countryside, playing table tennis, and indulging his interests in DIY and gardening.
Ben also likes to keep up with current affairs, particular the goings-on in the economic and financial markets, and with the time he has to spare he enjoys catching up with his friends and family.
What our clients say...


Would highly recommend!
N Amra – 13/12/2017
Extremely rapid and efficient service and laid out all the options in a simple way.


They really helped me out...
J Moratiel – 13/12/2017
Drewberry helped me fully understand some relatively complex products. They answered my questions very well and I felt very happy with their replies.