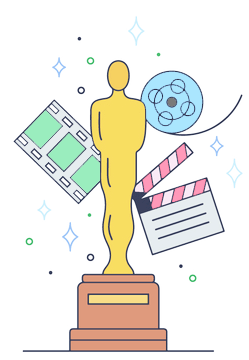 Drewberry Shortlisted for Top Industry Honours for Third Year Running
This is the third year in a row that Drewberry has been shortlisted for two of the coveted Cover Excellence Awards at London's Hilton Bankside in October
Drewberry is Proud to Announce We've Made Cover's Awards Shortlist Once More
Proving they were no flukes, Drewberry Insurance has once again been shortlisted for Best Protection Intermediary Firm in the UK at this year's Cover Excellence Awards. We've also been shortlisted for the hotly contested Customer Service Award as well as in the category for Protection Intermediary Firm of the Year.
This recognition from the industry's gala awards event caps a very busy year for us. One where we've reinvested in our business to make sure that we continue to have the best people, the best systems and the best processes in place to maintain the fierce standards that we set for ourselves.
This is the third successive year that Drewberry has made the 'top table' for these key industry awards. While we'd love to win one of these days, we're still delighted with the recognition this represents for all the hard work that our team of more than 20 advisers and client service staff have put in over the last year.
Reaching a certain standard of excellence is always impressive but it's much harder to maintain such standards day in and day out.
Being recognised again by Cover Magazine for the service we provide shows that we've been able to do this even while our business has been growing and expanding into new areas.
Tom Conner
Director at Drewberry

From start to finish a very professional and courteous outfit. A very efficient company with a no nonsense approach. Would recommend.
Andrew Giles
10/04/2018
Rising to the Challenge
As fellow Director Andrew Jenkinson explains, Drewberry may be attracting more than it's fair share of industry accolades but it's still early days for a business that has grown from the ground up since 2009.
Winning some national awards would be a great endorsement for the way we try to do things, but it won't change the emphasis of what we do.
We've designed our business to put customer service at the heart of everything we do. This extends to measuring and rewarding our advisers by the quality of advice they're able to provide to our clients.
We hope that the difference is a culture where what matters most to everyone is ensuring that the client gets the best outcome every time. That's why we continue to be shortlisted for top honours like the Cover Excellence Awards.
Even so, whether we take the gong, or are pipped again, it won't really compare to the satisfaction we all felt earlier this year when we sailed past the 1,000 independent 5-star client reviews milestone. With 94% of our clients saying they'd be happy to recommend us, our clients have provided the strongest endorsement that we're doing all the right things.
Andrew Jenkinson
Director at Drewberry

Venture Capital Investors are Bringing Key Man Insurance Cover to the Fore
Venture Capital Investors are negotiating with UK tech companies to ensure that their investments are protected and the best way to do this is with Key Man Insurance.
5 Things Millennials are Supposedly Killing… Including the Insurance Industry
Millennials are killing everything and the tired trend of blaming it all on the youth goes on. Read our top picks of ridiculous articles about millennials.

Why Every Business Should Know About Vocational Rehabilitation
Chris Morgan, Chief Marketing Officer at Ellipse, explains what vocational rehabilitation services are and why they are perfect for businesses to combine with employee benefits like Group Income Protection Insurance.
Need Help? Start Live Chat with our Experts

Neil
Pensions Advice

Robert
Income Protection