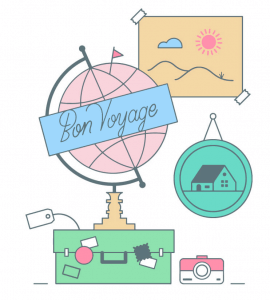 Abandoning Ship: Why 48% of SME Workers Are Looking for a New Job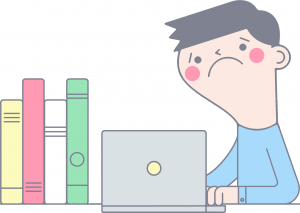 SME Workers Aren't Feeling Satisfied in their Jobs
Although the majority of SME workers said they were happy in their current jobs, this left around 1 in 7 people unhappy at work, so we asked them why. Their top five reasons were:
Lack of recognition for their efforts (56.7%)

Lack of options for career progression / development (55.1%)

Lack of general support from managers / coworkers (52%)

Being underpaid (51.2%)

Lack of a voice (34.7%).
Yet despite most SME workers being happy at work, half of them are still searching for a new job, so we wanted to figure out what is driving this trend.
The most obvious contributing factor seems to be that SME workers are stressed out, with 55% saying they regularly feel stressed.
The top reasons for this are:
Money (59%)

Work (43.9%)

Family responsibilities (33.3%)

Mental health (16%)

Physical health (13.8%).
With money topping the list of stressors, it's no surprise that salary was the key thing people take into account in their job search. More than two-thirds of people looking for a new job said that salary was important, followed by:
Work hours (59.6%)

Location (56.7%)

Work environment (43.1%)

Potential job satisfaction (31.9%).
Younger people were particularly likely to be thinking of making a move, with nearly 3 in 4 saying they were thinking of switching jobs in the next 12 months compared with only around a quarter of those aged 55-64.

Nadeem Farid, Head of Employee Benefits at Drewberry
"Overall, SME bosses should be concerned. They're facing what will likely be a fairly high staff turnover rate over the coming year given that more than half of the workforce seems to be planning to up sticks and leave," notes Nadeem Farid, Head of Employee Benefits at Financial Adviser Drewberry.
"One factor that might improve staff retention is an employee benefits package. More than 1 in 10 SME workers don't receive any Employee Benefits at all from their employer, despite the fact that benefits and perks were a factor nearly 1 in 3 workers take into account when looking for a new job.
"Fortunately, employee benefits don't necessarily have to cost a fortune. Of the two paid benefits in the top five, employees would like to see Private Medical Insurance and Life Insurance. Bosses might be interested to know that Group Life Insurance – also known as Death in Service Cover – is actually one of the cheapest paid employee benefits companies can offer their staff. Moreover, it will clearly be one of the most appreciated when it's put in place."