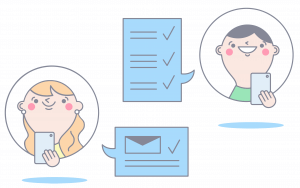 SME Workers Reveal Employee Benefits Wish List
New survey of SME workers has found:
12% of employees said they get no employee benefits at all and 22.7% either disagreed or strongly disagreed with the statement 'I am happy with the current benefits offered by my employer'
So what topped SME workers' workplace benefits wish lists?
46.5% of workers wanted employee benefits that trained / educated them in areas relevant to their careers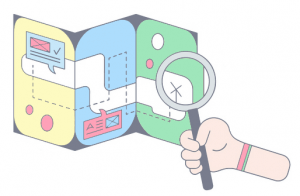 The Top 10 Benefits Among UK SME Workers
With more than 1 in 5 UK SME workers being unhappy with their current employee benefits, and a third of workers citing benefits and perks as important when looking to move jobs, financial adviser Drewberry was keen to see just what workers were after from their employers.
The top ten benefits SME workers wanted from their employers were:
Flexible hours (42.3%)

Private Medical Insurance (31.3%)

Work-from-home options (29.2%)

Life Insurance (29%)
Free snacks (24.1%)
Income Protection Insurance (23%)
Critical Illness Insurance (22.1%)
Additional pension contributions (21.5%)
Gym membership discounts (17.4%)

Retail or leisure activity discounts (15.6%),

Nadeem Farid, Head of Employee Benefits at Drewberry
"One of the top insurance options on the list was Business Health Insurance," notes Nadeem Farid, Head of Employee Benefits at Financial Adviser Drewberry. "It's not hard to see why – PMI offers fast access to the best healthcare when your workers need it the most and can even be extended to employees' families.
"There are benefits for employers too – by reducing waiting times for treatment for acute conditions, you get your workers healthy and back to work faster than if they had to rely on the NHS.
"However, while Private Medical Insurance is a highly-prized employee benefit, it can be out of reach for some SMEs due to cost. If that's the case, it may be worth considering a Corporate Health Cash Plan as an alternative, which provides your employees with lump sum payouts towards everyday health costs such as routine dental and optical examinations. This often works out cheaper than a full-blown PMI scheme."
It's worth noting that the bigger the company, the more likely they were to offer employee benefits. It's a bit like an arms race for attracting top talent – smaller employers may need to improve their benefits offering if they're looking to hire new staff.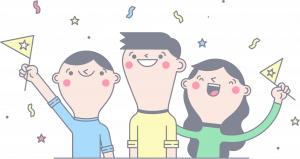 What Do Employees Want From Their Benefits?
There's a considerable mismatch between the benefits employees would like from their employers and the actual benefits on offer. For instance, although 42.3% of workers wanted flexi-time, only 24.6% of employers offered this as an option. Meanwhile:
We also asked SME workers the type of employee benefits they wanted from their employers, rather than dwelling on specifics. The top five were benefits that:
Trained or educated employees in areas relevant to their careers (46.5%)
Helped employees manage and maintain their health and wellbeing (44.1%)
Provided employees with rewards and gifts that can be used outside of work, e.g discounts or event tickets (38.8%)
Offered insurance policies which protect employees and their loved ones (34.8%)
Provided employees with additional financial support and knowledge (34.4%)
"Given that the second-most common reason people gave for being unhappy in their jobs was a lack of opportunity for career progression / development, it's perhaps no surprise that employees are keen for benefits that can educate them to further their careers," says Nadeem.
"Overall, though, the benefits that appeared most important to workers – flexible hours, the ability to work from home, Life Insurance – all seem centred on employees creating a better work / life balance for themselves. Even if you can't offer all of these for practical reasons, it's worth considering how SMEs can help provide this to ensure employees remain happy at work."