Income Protection for the self-employed is a vital protection for a section of the population that doesn't get any sick pay and would have to rely on minimal state benefits (e.g. Employment and Support Allowance at £74.35 per week) or savings to get by without their income.
Given that many people simply don't have sufficient savings or couldn't survive on the government benefits that are available if they couldn't work as a result of accident or sickness, Income Protection can step in and provide a vital lifeline in the form of a regular monthly income.
The best policies will pay out a monthly income if you can't do your specific job and will provide you with that income long-term, right up until your retirement age if you're so unwell you can never work again.
Given many self employed workers are employed in manual occupations, they're at particular risk of injury or illness through work and so are arguably more in need of sick pay cover than an employed worker, yet the self employed simply don't receive this protection.
You can cover between 50% and 70% of your profit before tax, depending on the insurer. Many people make the error of covering a percentage of their revenue rather than profit and over-insure as a result — avoid falling into this trap by speaking with an expert adviser and discussing your income with them before taking out a policy.
Can the Self Employed Get Income Protection?
Yes, self-employed workers can get Income Protection Insurance just like employed workers.
This is good news because self employed workers are vulnerable, not getting the same sick pay or other protections that employed workers have.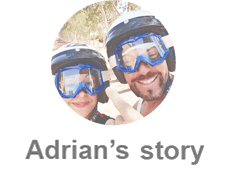 Self-employed Adrian has been a gas fitter for over 20 years. He specialises in bespoke fireplaces and currently runs Gas Tech, a Leeds-based gas fitting and engineering company that works throughout Yorkshire.
"You start to realise that as you get older, the risk of getting injured goes up," says Adrian. "So I thought it was time I protected my income to ensure all of my outgoings would be covered if I couldn't work."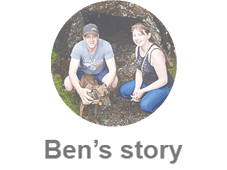 Ben is a self-employed bricklayer in his 20s. Despite being a young man, he's already taken steps to protect his income in case he can't work.
"After a year or so, I realised that my earnings were vulnerable if I was sick or got in an accident," says Ben. "So I started to look around for some insurance that could provide the kind of protection I needed."