Very helpful and professional advice. Would recommend using Drewberry if you are looking for help with Relevant Life Insurance.
Paul Henderson
14/12/2018
Protection Insurance for Company Directors
What is Directors' Income Protection?
Income Protection Insurance for directors works just like an individual policy, insuring your salary against the risk of illness or injury.
Also known as Executive Income Protection, it can cover your total remuneration from your company, insuring not just wages but also dividends and even company payments into your pension plan.
Income Protection written under the own occupation definition of incapacity – the only definition Drewberry recommends as it's the most comprehensive – is designed to replace your income if you're ever rendered medically unable to do your own specific job.
How is directors income protection taxed?
This depends how you choose to buy it. As a director your limited company can pay for Income Protection on your behalf – it's an allowable business expense. However, buying through your company means you receive tax relief on the premiums so you can't then also receive tax relief once again on the benefit.

When Income Protection is paid for by your company the payout is paid into the company as a trading receipt and is thus subject to corporation tax before it's paid to you. That's why you can insure up to 80% of your remuneration with these plans – to allow the taxman to take their cut.
Income Protection for directors can also be bought out of your own pocket as an individual. These premiums are paid for out of post-tax income so you don't get any tax relief, but the benefit is paid tax-free. You can usually insure up to 65% of your income (which can also include dividend payments) with personal plans.

Your circumstances will determine whether it's best to pay for Income Protection via your limited company or out of your own pocket. Drewberry's experts can talk you through the pros and cons of each approach.
We can also discuss other elements of the policy with you, such as the deferred period before the benefit kicks in and whether you should consider index-linking to keep up with inflation. These can have a big impact on the price you pay, so getting advice is vital.
Victoria Slade
Business Protection Expert at Drewberry
Relevant Life Cover: Tax-Efficient Life Insurance for Directors
Relevant Life Insurance can provide life cover for directors paid for by your limited company.
It works exactly the same as personal life cover, so your family still receives a payout should you pass away. The only big difference is that it's paid for by your limited company instead of out of your own pocket, so is generally more tax-efficient than a personal policy.
Relevant Life Insurance is eligible for a number of tax reliefs:
it's not a taxable benefit in kind for you
it's usually an allowable business expense for corporation tax purposes
it's excluded from National Insurance calculations for both you and your company.

Company directors can buy Life Insurance as individuals, but you'll be paying premiums from post-tax income.
A Relevant Life policy, on the other hand, is paid for before these deductions and premiums are usually eligible for corporation tax relief. As such, Relevant Life Insurance can offer company directors significantly cheaper life cover.
Jeremy Cornford
Independent Protection Expert at Drewberry
Life Insurance for small businesses
If you're a company director of a small business, you can use Relevant Life Insurance to provide cover similar to Group Life Insurance for a small number of employees as well as you.
Also known as Death in Service Insurance, Group Life cover is often only considered for companies with more than five employees.
However, Relevant Life cover is available wherever there's an employer/employee relationship, regardless of the size of your company. That means Relevant Life Insurance can offer not just tax-efficient Life Insurance for yourself as a director, but also for your small team if you wish.
Corporate Health Insurance for Directors
No one likes to wait – especially not for healthcare, where you might be in significant discomfort and even unable to run your company.


As a company director, any time you spend away from your business can have a significant impact on your bottom line, so it makes sense to try and minimise time spent not working due to illness.
With NHS waiting lists on the rise, many company directors need access to medical treatment faster than is available from the state. One option is Private Health Insurance, which lets you bypass NHS waiting lists and usually receive medical treatment faster in a location that's convenient to you.
As such, Health Insurance for Company Directors is becoming increasingly popular among company owners to get them back on their feet quickly if they need medical treatment.
Can my limited company pay for my Health Insurance?
PMI for company directors can be paid for in two ways: as an individual or via your own limited company, where the business pays the premiums for you as an employee benefit. However, the tax implications for each option are very different.
If you're a company director looking to buy Health Insurance through your business, it's worth consulting an adviser to check your tax position and see if it will be beneficial to do so.

Your limited company can pay for Private Medical Insurance on your behalf. Health Insurance is considered a P11D benefit in kind, so you'll have to pay additional tax on the premiums as an individual.
Alternatively, you can get Medical Insurance as a company director on an individual basis. This is paid for out of post-tax income and subject only to Insurance Premium Tax, which is included in the premium and not added on top.
Emma Wilson
Employee Benefits Consultant at Drewberry
Keyman Insurance
Keyman Insurance is designed to cover key people within your company and compensate the business with a lump sum should they pass away. This can help provide business continuity during a difficult period, such cover can also have Critical Illness Cover included, so the business won't suffer should the insured become seriously ill either.

As the director, you'll probably be one of the key people within your business you're looking to cover. However, Key Man Insurance can cover a number of different vital employees – anyone whose absence would have a significant financial impact on your firm.
One of Drewberry's Keyman Insurance clients – cycling insurer Bikmo – found that key person cover was important not just for director and CEO David George but also for CTO Jorge Ives.
What does Keyman Insurance cover?
When a company loses a key person it's usually quite sudden. That means there's often no time to plan for a key individual's absence from the business because they've sadly passed away or become critically ill.
Keyman Insurance written for a company director or another key individual will pay out should this happen. The subsequent cash injection is then available to the company to cover a number of eventualities, such as:
loss of profits
recruiting and training a replacement
loss of important business contacts
difficulty raising finance for new developments
loss of goodwill/confidence from suppliers and customers.

Keyman Insurance is tricky to arrange on your own without expert advice. The team of business protection experts at Drewberry regularly help company directors arrange key person cover, so we know how to financially value the contributions of vital staff members.
We can also talk you through the often complicated ins and outs of arranging this cover, so don't hesitate to discuss your needs with us today.
Victoria Slade
Business Protection Expert at Drewberry
Shareholder Protection Insurance
If you're the director of a company with other shareholders, you might want consider Shareholder Protection Insurance. This will pay out a lump sum to the business in the event of the death of a shareholder, letting the company buy the deceased's shares from their estate.
Shareholder Protection with Critical Illness Cover will offer the same protection but also pay out in the event that a shareholder develops an insurer-specified critical illness.
Do company directors need shareholder protection?
Should a shareholder within your company die and there's no provisions for what will happen to their shares, those shares will usually end up as part of their estate and belonging to their family. This could be problematic for a number of reasons:
Will the family member(s) be qualified to help run the business?
Will the family member(s) want to help run the business?
Will the family member(s) need ready cash from selling the shares (perhaps to pay an inheritance tax bill?)
If the family wants to sell the shares, will the company have the liquid cash to buy them back?
If the company can't afford to buy back the shares of a deceased shareholder, will the family sell to a competitor instead if they need the cash?
The risks with critical illness are similar. If a shareholder is so critically ill that they cannot participate in the running of the business, and might not even be able to return to work, they may want to sell their shares to realise the cash locked up in them.
If the company doesn't have the liquid funds to buy those shares, a critically ill shareholder could become a sleeping partner – not contributing to the business but entitled to a share of the profits. Or they could simply sell to a competitor.

We'd never recommend trying to arrange something like Shareholder Protection by yourself without expert advice.
There are so many technicalities you'll need to consider, including cross-option agreements and premium equalisation if there's a wide age gap between shareholders. We help company directors set up shareholder protection every day, so we're best-positioned to talk you through the entire process.
Sam Barr-Worsfold
Independent Protection Expert at Drewberry
Need Help? Start Live Chat with our Experts

Neil
Pensions Advice

Robert
Income Protection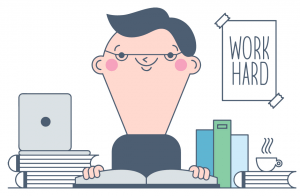 Directors Insurance Advice
Directors Income Protection, Medical Insurance and Relevant Life Cover all have very personal applications for company directors and their families. An adviser can talk you through the specific options you have as a company director when it comes to these policies, including any beneficial tax positions you can take advantage of.
Meanwhile, both Keyman Insurance and Shareholder Protection are very much there to cover your business and even protect your legacy should the worst happen.
Key Person Insurance and Shareholder Protection are more complicated and can require significant administration, including setting up trusts in some cases.
We're here to facilitate the entire business protection process for you from start to finish – it's what we do every day.

With so many different protection insurance options available for company directors, it's important to get advice to see which cover would benefit you and your company.
Our team of insurance experts at Drewberry deal with company directors on a regular basis, so we're well-placed to help you find insurance which best suits your needs. Just pop us a call any time to discuss your protection needs – we're here to help on 02084327333.
Tom Conner
Director at Drewberry

Popular Director Insurance Guides