Why Bikmo Opted for Key Person Insurance




Taking British cyclists to the cloud…
Bikmo is the brainchild of Chester-based entrepreneur David George. It began life in 2012 as an online price comparison business but David soon recognised an opportunity to transform the company that would increase profitability and allow him to focus the business on one of his abiding passions – namely competitive cycling.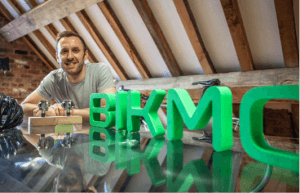 Today Bikmo is one of the country's leading specialist insurers to the UK's growing army of high-end cycling enthusiasts. Whether it's UK amateurs who live for their weekends or professional 'roadies' with fleets of bikes on the move from one grand prix event to the next, Bikmo has created a cutting-edge insurance option that's designed to cope. Meanwhile, the Bikmo brand is becoming increasingly prominent at the world's premier race events.
As CEO David explains, "The ethos behind Bikmo was to deliver an online insurance service that's geared to the lifestyle of today's serious cyclist. Our cloud-based accounts enable our policyholders to adjust their coverage online and to upload important documents like receipts and warranties. Everything they need to keep their bikes on the road or in the race – including global smartphone access."
Cycle insurance – the nuts and bolts
With more than £21 million of British bikes already insured and a healthy spike in new purchases expected following this year's Tour de France and Olympics, Bikmo now employs 10 people. "We're all bike geeks here," says David, "dedicated to making life better for bike nuts through the application of technology."
"We like nothing more than to jump in the saddle ourselves. From our base in Chester we can head for the Welsh hills, the Lake District or the outskirts of Manchester and we all make use of this," says David.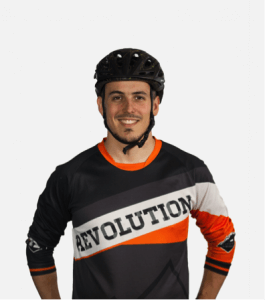 Protecting Bikmo with keyman insurance…
"We started to look at key person insurance when our board suggested it was time to protect the business properly. We realised that although everyone is valuable at Bikmo, if myself or our chief technology officer and platform architect Jorj Ives died, or suffered a serious illness, it could be a potentially fatal setback for the business.
"Having no one to run the company or drive new business would be a serious interruption while without Jorj to keep our platform running our whole proposition could flounder.
"We were drawn to Drewberry as it's a fellow web-based service provider that uses technology to make a difference for its clients. After talking through our situation with a Drewberry adviser we took out a £100,000 life and critical illness policy on both myself and Jorj. This will ensure business continuity as it means we'll have sufficient capital to hire the kind of high-calibre developer we'd need to replace Jorj or to find a suitable replacement for me as CEO."
Fully protected and off to the races…
"Putting the cover in place was painless; there were no complicated changes or lengthy meetings required. We now have a watertight process in place that will protect the business, its ambitions and the jobs of everyone that has worked so hard to make Bikmo a success. At the same time," says David, "our board has the peace of mind of knowing that sufficient security is in place to protect the value of their investment."
Bikmo's Drewberry adviser, Jeremy Cornford, explains, "David came to Drewberry as other brokers had quoted fees of well over £1,000 to create a plan for Bikmo. By contrast, we don't charge for our insurance advice."
Learn more about Bikmo and what it can do for the serious cyclist.

"We recommended a five-year policy underwritten by Vitality as it offers more extensive critical illness coverage and also pays out for numerous less severe and early stage conditions. This gives Bikmo the best chance of receiving a payout in the event of David or Jorj suffering ill health."
Jeremy Cornford
Independent Protection Expert at Drewberry
Compare Top 10 UK Insurers
Providing Whole of Market Advice

Written by:
Andrew Jenkinson
Similar Posts