What does Critical Illness Insurance Cover?
Critical illness insurance provides cover for a specified set of serious medical conditions for a defined period of time (the policy term).
The conditions covered will be specifically listed in the terms and conditions and should include multiple sclerosis, cancers, heart attacks and strokes, but note that no two policies will be the same.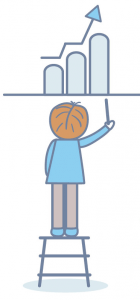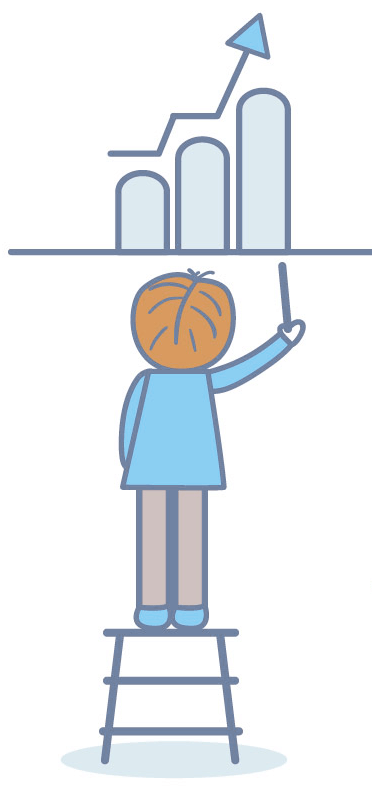 You should expect to see at least 40 conditions listed, but certain policies go much further, some listing over 100.
You can get an idea of the sort of conditions listed – and of the insurers that do or don't cover them – from this comparison table.
Make sure you clearly understand the policy wording
Look out for clear policy wording and for whether the insurer conforms to the model definitions of critical illness conditions provided by the Association of British Insurers (ABI).
In 2015, LV statistics revealed that the most common conditions triggering payouts on critical illness cover policies were:
Cancer 59%
Heart attack 11%
Other heart conditions 5%
Stroke 5%
Multiple sclerosis 4%
Permanent total disability 4%
Other 12%
'Minor' critical illnesses
When considering what critical illness insurance covers, the number of conditions may not be as significant as whether or not a policy protects against 'minor' instances of critical illnesses and early stage diseases.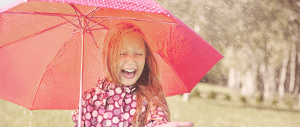 This can be particularly important when it comes to cancer, given that this is by far the most prevalent reason for critical illness claims. Some policies may not offer payments for early stage cancer, when the disease is considered non-invasive.
Others may offer smaller payments at this stage, which could be a percentage of the overall sum insured, or which may be capped at, say, £20,000.
Such restrictions are not necessarily limited to cancer. For example, some policies may not pay out for 'minor' heart attacks or strokes, or if only one limb is lost.
   

 Pre-existing medical conditions 

 

If you have a pre-existing medical condition or if, for example, you've suffered from cancer but have been given a medical all-clear, you can't simply assume that a critical illness policy will cover you.

When you apply for a policy you'll need to accurately declare your medical history and, based on this, the insurer may do one of three things:
Offer the policy on its standard terms
Place an exclusion on the policy relating to the pre-existing condition
Cover the pre-existing condition but charge a higher premium to reflect the increased risk
Additional and optional areas of cover
Many critical illness insurance policies offer additional levels of cover that may be included as a standard feature, or purchased at additional cost.
Some examples of such extras can be seen in the 'support services' section of this table and can include, but are not limited to, things like:
Serious illness cover
Global medical treatment
Critical illness cover for children
A second medical opinion
Medical helpline
Bereavement counselling
Healthy lifestyle discounts
Health and wellbeing services
What doesn't critical illness insurance cover?
It's important to be aware that a critical illness policy doesn't offer any return on your premium payments, unless you make a successful claim. As such:
It is not a savings or investment product
There's no cash-in value
If you stop paying your premiums without prior agreement, your cover will end
Critical illness policies are not designed to replace a regular salary, as the payment is a one-off lump sum. If you're seeking a more regular, monthly payment, income protection insurance is likely to be more suitable. That will also be the case if you're looking to protect your finances in the event of being made redundant.
What if I were to die?
If you're looking to provide for your loved ones after your death, critical illness insurance isn't really the appropriate option.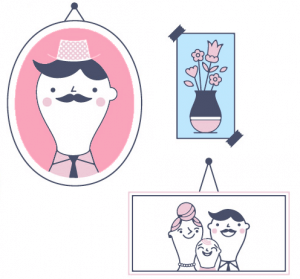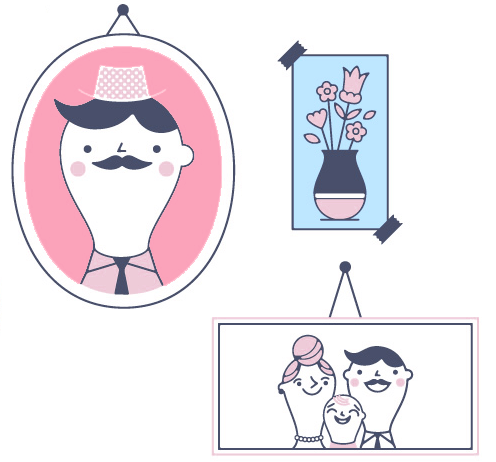 While a lump sum payout could continue to benefit your family after you've gone, critical illness policies typically come with a survival period. This means that you'll need to live for a set period of time – often 14 days – after a critical illness is diagnosed in order to qualify for the payout.
Should you require a payout for your family after your death, the product to consider is life insurance. This is often sold alongside critical illness cover – if you want the latter, the monthly premium with and without life insurance should work out about the same, but life insurance without critical illness cover would work out significantly cheaper.
If you choose to buy the two products together you should be aware that there'll be two main options open to you; an integrated critical illness policy or an independent one.

"The financial consequences of surviving a critical illness are something few people are prepared for. If you're working to a very tight budget and aren't sure if you can afford the extra for critical illness protection then it's worth knowing that you can add a smaller amount of critical illness cover on to your life insurance policy, so you've at least got some breathing space whilst you undergo treatment and recovery, knowing the roof over your head is protected."
Samantha Haffenden-Angear
Independent Protection Expert at Drewberry Insurance
With an integrated policy there can be only one payout, meaning that – should you make a successful critical illness claim – there'll be no further payout from the life insurance after you die. Independent critical illness cover allows the life insurance element of the policy to continue after a successful critical illness claim.
Other critical illness exclusions
There are likely to be a variety of exclusions on a critical illness policy, beyond any examples of pre-existing medical conditions and/or 'minor' conditions as discussed above.
Expect restrictions on age and the length of the term; for example, some policies may not cover those aged over 70, others may not commit to a term length of over 35 years. Cover may be excluded if you contract a disease through sexual activity or drug use.
Critical illness cover and hazardous activities
Other exclusions can be as diverse as the range of policies available. For example, should you enjoy winter sports it's typical for cover to be offered if an accident happens as a result of recreational, on-piste skiing, but excluded if it occurred during a ski race.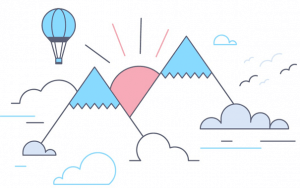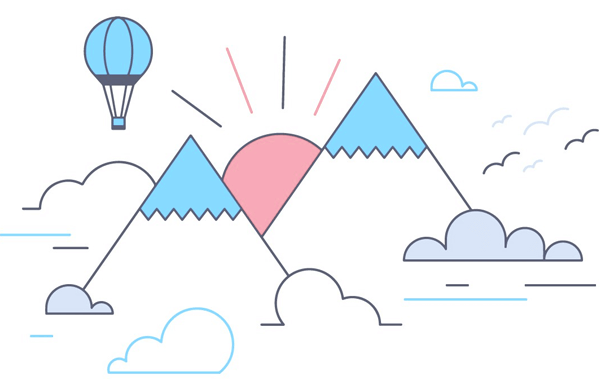 Although these policies don't tend to have that many standard / automatic exclusions, when you apply the insurer may add additional exclusions depending on your health and whether you have any dangerous hobbies, like motor racing.
Remember, with critical illness cover if an exclusion is applied to the policy you don't have to accept that insurers offer.
Finding out what critical illness insurance covers
The obvious way to find out exactly what critical illness covers is to read the terms and conditions with care. If you try our quick and easy online critical illness cover comparison service, you'll be able to view the key facts of the policy.
But, of course, trawling through the full terms and conditions of a lengthy insurance policy is unlikely to appeal to many and it can be difficult for non-experts to get to grips with all the medical terminology.
Consider speaking to a specialist adviser at Drewberry Insurance, who can help you find the right cover for your individual circumstances at the right price.

"Because of the complexities that can be involved it's vital to speak to an adviser who knows the insurers terms and conditions inside out. Not only should they be considering your individual circumstances but also know which insurers have the best serious illness definitions to ensure your are getting the best plan for your money"
Robert Harvey
Independent Protection Expert at Drewberry Insurance
Call us on 02084327333, or – to save your phone bill – request financial advice through our site.
Compare Top 10 UK
Protection
Insurers

Takes approx. 60 seconds
Frequently Asked Critical Illness Insurance Questions
I already have life insurance for my mortgage which as been in place for over 5 years. I now have a child...
What's the difference between the two types of insurance? I'm looking to be able to pay my...
Is it true that you need to have life insurance before you can get critical illness? I've got life...
I'm looking to take out critical illness insurance to pay off my mortgage if i should fall ill....
Other Popular Articles

Read our 2018 Best Critical Illness Cover Guide, get expert advice and compare online quotes from Aviva, Vitality and other top UK insurers...


Use our 2018 Critical Illness Calculator to find out for yourself how much you can cover, how many serious illness are covered and compare instant online quotes from the...

Our 2018 guide to help you understand how much critical illness cover costs, get expert advice and compare online quotes from the top 10 UK insurers...


Read our 2018 guide to find out whether you need Critical Illness Cover, get expert advice and compare online quotes from Aviva, Vitality and other top UK insurers...