Is Critical Illness Cover worth it?
The answer to whether it's worth taking out critical illness cover will ultimately depend on whether you have to claim on the insurance, although you should also factor in your individual circumstances and the peace of mind that can be gained from having such protection in place.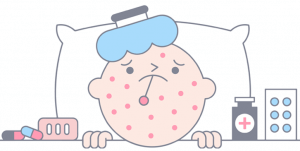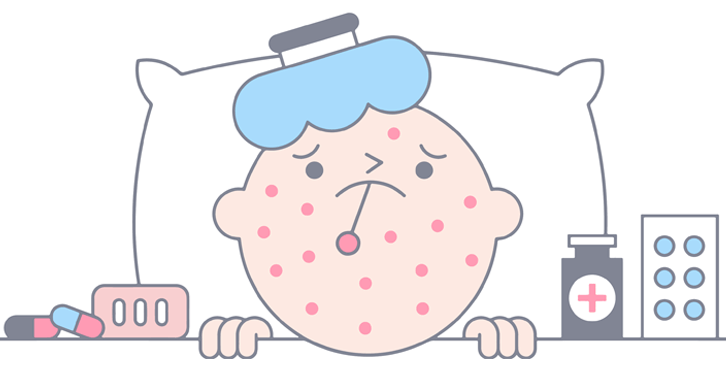 There's a straightforward decision to be made on whether to insure or not that's likely to be influenced by your attitude to risk and, in this respect, critical illness cover is little different to other forms of protection insurance.
But additional complications tend to be brought into play with critical illness insurance due to a misunderstanding of the product and the poor reputation it has had in the past.
Need Help? Start Live Chat with our Experts

Neil
Pensions Advice

Robert
Income Protection
Is Critical Illness Insurance Expensive?
Premiums can also seem expensive… but this is related to the risk faced by the insurer, as the likelihood of contracting a critical illness is significant and the payouts then offered to clients can be very large.
Assuming you can afford the premium payments required to get the right policy for your needs, the key questions to ask yourself are:
What can critical illness cover offer me?
What's the likelihood of me needing to make a claim?
Will a critical illness policy pay out?
What other protection and support could I have in times of need?
Clients should remember that the cover level is decided when you take out the policy and inflation is likely to erode the value of a potential payout over time. Also, as the policy is not a savings or investment product:
There's no cash-in value
Cover will cease if the premium payments stop
There'll be no return from the payments at the end of the policy

"Although they can seem high, critical illness cover premiums simply reflect the very real financial risk the insurer is accepting should you suffer a serious illness. Around 80% of claims on critical illness policies are for cancers, strokes and heart attacks."
Sam Barr-Worsfold
Independent Protection Expert at Drewberry Insurance
What can critical illness cover offer me?
Critical illness cover can offer a tax-free, lump sum payment in the event of the policyholder being diagnosed with a medical condition that's specifically listed in the terms and conditions of the policy.
The level of protection is set by the policyholder when the product is taken out – the size of the potential payout being a major factor in determining the cost of the premiums – and the money available can be major, even life-changing.
According to the Association of British Insurers (ABI), the average successful claim on critical illness cover in 2015 resulted in a payout of £66,200.
If I need to claim what can I use the payout for?
The money can be used in any way the claimant chooses and can prove invaluable in what is likely to be a time of need, after the diagnosis of a serious medical condition.
Some people use payouts to support themselves and their families with everyday bills and other expenses, but this is more typically what income protection insurance is used for.
Common things people think about using a critical illness cover lump sum for include:
Clearing a mortgage
Paying for treatment
Paying for house modifications or other equipment associated with their medical condition
Funding a dream holiday, or other items on a bucket list
Partial claim payments and additional extras…
Some policies will also offer smaller lump sum payments in the event that the policyholder is diagnosed with an early stage disease or a 'minor' case of a listed critical condition. The qualifying criteria should be outlined in the policy documentation.
In addition to these potential payouts and the peace of mind provided, many critical illness insurers offer additional benefits, either as part of their standard policy or for an additional fee. Typical add-ons can include:
Global medical treatment
A second medical opinion
Critical illness cover for children
Medical helpline
Bereavement counselling
Health and wellbeing services
What's the likelihood of me needing to make a claim?
It's a simple statistical fact that people of working age are many times more likely to suffer a critical illness than to die.
Figures from the Office for National Statistics show that, in June 2016, there were 2.09 million people who were not looking for work due to long-term sickness and a 2011 Guardian / Unum survey suggested that around one in 10 people would spend over six months out of work due to illness or injury.
In assessing the likelihood that you'll need to make a claim, consider the LV figures for 2015 revealing that cancer accounted for most critical illness insurance payouts (59%).

According to Cancer Research UK, around one in three people will develop cancer at some point in their lives and in 2013 there were 325,000 new cases in this country.
On average each year, almost 50% of cancer cases are diagnosed in people old enough to work and below the age of 70, according to Cancer Research UK.
Overall cancer survival rates have doubled in the 40 years before 2011–12, with 50% of those diagnosed now surviving for 10 years or more.

After cancer, most critical illness cover claims are made for heart attacks and other heart conditions (16%) and strokes (5%). The British Heart Foundation estimates that:
Seven million people in the UK live with cardiovascular (heart and circulatory) disease
3 million are living with coronary heart disease
915,000 have survived a heart attack
Over 500,000 have suffered heart failure
About 1.2 million have survived a stroke
Such figures indicate that the risk of suffering a critical illness are significant and it makes sense to consider support options for difficult times.
Will a critical illness policy pay out?
In 2005 just 80% of critical illness insurance claims resulted in payouts and the product had a bad reputation, but there have been huge improvements since that time.
The ABI first issued its code of practice on non-disclosure in 2008, which clarified the medical information that clients needed to share with insurers. This was, perhaps, the major factor that led to the payout percentage rising to 93.1% by 2015.

"Not all insurers cover the same conditions or pay out at the same severity. The cheapest is definitely not always the best! A good adviser will know the various insurer policies inside out and can explain how the definitions of an illness might differ from one insurer to the next."
Meena Ibrahim
Independent Protection Expert at Drewberry Insurance
Our guide to critical illness cover payout rates can show you the percentage of claims paid out by particular insurers, and whether this percentage has been on an upward or downward trend. This gives an indication of quality, but note that insurers use different methodologies in deciding what a declined claim is.
Introducing ABI Model Illness Definitions
The ABI also provides model definitions of critical illness cover conditions; if an insurer follows these guidelines then a customer should get a clear idea of what a policy does and doesn't cover.
Most rejected claims are due to:
Not meeting the claim definition
Misrepresentation
Not meeting the claim definition could be, for example, if a client claims after thinking they've suffered a heart attack, but the medical report says it was angina.
Example of a rejected claim
One example of a rejected claim for misrepresentation would be if a client had falsely declared that they were a non-smoker and later tried to claim for lung cancer.
When considering whether a policy will pay out, you need to be clear on any pre-existing medical conditions, which have to be accurately declared when you take out a policy. Based on your medical history, the insurer may do one of three things:
Offer the policy on standard terms
Place an exclusion on the policy relating to the pre-existing condition
Cover the pre-existing condition but charge a higher premium to reflect the increased risk
The key to finding the right policy offering the level of cover you need is to speak to a qualified adviser.

Excellent service at convenient times of the day specified by me. All product options were clearly outlined and I am very pleased.
Matthew Draper
11/07/2018
Supplemental and/or alternative cover options
In deciding whether critical illness cover is worth it, you need to consider it alongside your other support options.
Government Support
Think about the government help that may be available, your own resources and whether self-insuring – saving the money you would otherwise pay out in insurance premiums – is a realistic alternative.
When deciding if you would be able to save enough, consider that research from the insurer AIG (formerly Ageas Protect) has shown that 66% of people who were off work for over six months due to accident or sickness were still off work five years later.
Company Sick Pay
Your employer may offer sickness pay, critical illness cover and/or life insurance, but consider the level of protection. Also remember that if you leave or lose your job these benefits will be lost and arranging private cover is then likely to be more expensive than when you were younger. Also, if you've suffered a serious medical condition it may not be possible to gain private cover.
Alternative personal protection policies
The other insurance policies to think about when considering critical illness cover are life insurance and income protection.
Life insurance offers a lump sum payout after your death to your estate or trust, but does not help those living with long-term critical illnesses. This means that, although it's often sold alongside critical illness insurance, it isn't really an alternative.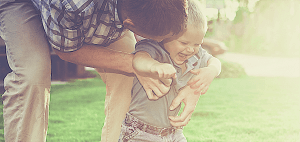 Income protection insurance, on the other hand, can be an alternative, offering a regular income if you're unable to work due to accident, illness and/or unemployment; the level of income is related to your salary.
If you can only afford one out of critical illness cover and income protection, general guidance from Drewberry Insurance would be to choose the income protection as it covers any medical condition that prevents you from working rather than one of a preset list. But all individual circumstances differ and some people may benefit more from a lump sum payment, or they may want to have both types of insurance in place.

Tom Conner's Expert View
In an ideal world, if you have dependents it's often best to have all policies – life insurance, income protection and critical illness cover. But people are often constrained by budget, and they may also have support from other sources such as their employer.
Our order of preference is typically income protection, then life insurance and then – if there's some budget left – critical illness insurance. It can be valuable to have that on the side, as the lump sum could perhaps cover treatment, or could pay off a chunk of the mortgage.
It's also vital to remember that every situation will differ – critical illness cover may make more sense than income protection to someone who only earns a low wage. If someone lives alone with no dependants, life insurance may be pointless and income protection more important.
Find out if it's worthwhile from an expert
At the end of the day, the best way to decide whether it's worth taking out critical illness cover is to speak to an expert.
You can call an adviser at Drewberry on 02084327333, or – to save your phone bill – request financial advice through our site.
Compare Top 10 UK
Protection
Insurers

Takes approx. 60 seconds
Frequently Asked Critical Illness Insurance Questions
I already have life insurance for my mortgage which as been in place for over 5 years. I now have a child...
I've recently got my first mortgage and have been advised to get critical illness cover by a friend,...
What's the difference between critical illness and terminal illness? I'm looking at protecting...
I do lots of overseas travelling for both business and vacation. I've started looking at insurances...