How does Critical Illness Cover work?
While many people seem confused by critical illness cover, the basic way that the insurance works really couldn't be much simpler.
You decide at the outset the amount of money you'd like to insure yourself for and for what period of time (the policy term), both of these decisions playing important parts in determining how much you pay in monthly premiums.
On the policy will be a long list of serious medical conditions. If you're diagnosed with one of these listed conditions during the policy term you'll be able to make a claim.
What happens if I claim?
The insurer will write to your GP for confirmation and if you live beyond the defined survival period – which is often 14 days from diagnosis – a successful claim will result in the payment of a one-off, tax-free, lump sum.
The money can be used for anything you want, even a dream holiday, but the insurance is typically thought of as a way of helping people through difficult times after the diagnosis of a severe medical condition. It may, for example, be used to pay for treatment, to adapt a house or to pay off a mortgage.
If you don't suffer from one of the listed conditions in the policy term, you'll receive no return on the premium payments you've made. There's no cash-in value on the product and if you stop making your premium payments the cover will end.
While that explains the basic nature of critical illness insurance, there are a variety of things to get to grips with in order to gain a more intimate understanding of the way that it works.
Need Help? Start Live Chat with our Experts

Neil
Pensions Advice

Robert
Income Protection
How are critical illness cover premiums calculated?
The amount you insure for, the policy term and the number of conditions covered are major factors in determining how much you have to pay in premiums, but beyond that the insurer is most interested in how likely it is that a claim will be made.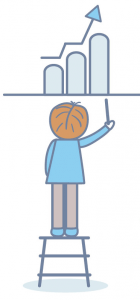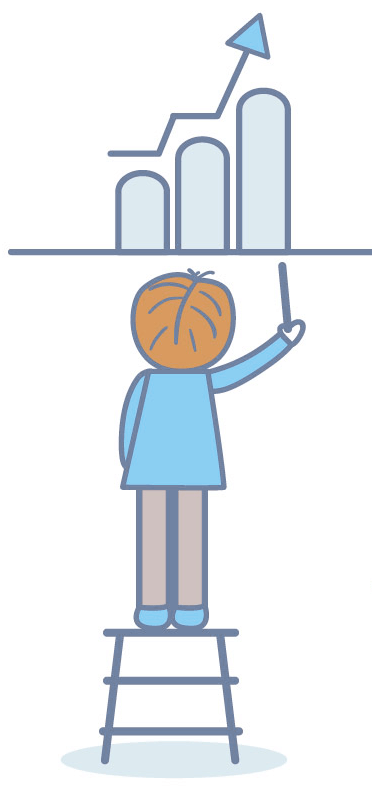 Statistically, the older a person is the more likely it is that they will suffer a serious medical condition, meaning that premiums will be higher than for younger, healthier people.
If you apply for critical illness insurance you'll be asked a variety of questions about your health and lifestyle choices and your answers will used to work out the premium price.
You may also get a choice between guaranteed and reviewable premiums. Guaranteed premiums will be more expensive at the outset, but they won't change in the course of the policy term and could work out significantly cheaper in the long run.
What conditions are covered by critical illness insurance?
According to LV figures for 2015, the most common conditions triggering payouts on critical illness cover policies were:
Cancer 59%
Heart attack 11%
Other heart conditions 5%
Stroke 5%
Multiple sclerosis 4%
Permanent total disability 4%
Other 12%
You should expect critical illness insurance to cover multiple sclerosis, heart attacks, strokes and cancers, but every individual policy will differ.
The vast majority will cover at least 40 conditions, but others may have over 100 listed.
Perhaps more important than the sheer number of listed conditions is the level of cover offered and any exclusions.
Cancer, for example, is multi-faceted and some critical illness policies may exclude cover for the early stages of certain forms of the disease, when it is considered non-invasive.
Others may offer partial payouts if the client is diagnosed with a 'minor' form of a listed critical illness.

Due to medical advancements over the years, more and more people are now surviving illnesses and conditions such as cancers, strokes, and heart attacks. It is likely that if recovered from one of these conditions you could return back to work.
Critical illness polices, once claimed on would usually cease,leaving it far more difficult and expensive to obtain future cover. It is worth noting that some providers offer a critical illness buy back option which can replenish your critical illness cover multiple times throughout the policy term.
Daniel Pay
Independent Protection Expert at Drewberry Insurance
How does medical underwriting work?
When taking out cover you will complete an application with the insurer (at Drewberry we complete these for clients over the telephone to make life easier) where you will disclose details of your health and lifestyle.
It is usually the case that around 70% of applications are accepted right away on the insurers online decision platform. However, your age, state of health and required level of cover will determine whether an insurer will ask for any medical reports from your GP before offering a critical illness policy.

Robert Harvey's View
If you think of age and the level of cover required on a graph, medical underwriting may be required when you hit certain levels.
For example, a 20-year-old looking for £100,000 worth of cover would be unlikely to require any additional medical reporting, but a 50-year-old wanting £500,000 of cover may need a medical report.
If you've had poor health in the past or pre-existing conditions, that can also trigger the need for a report.
Three main types of additional medical underwriting
There are typically three levels of medical reporting, the first being a nurse screening which will look at things like blood pressure, height, weight and whether you're a smoker.
The next stage is a GP report and if you've made a disclosure – perhaps about something like high blood pressure – then this may be a targeted report.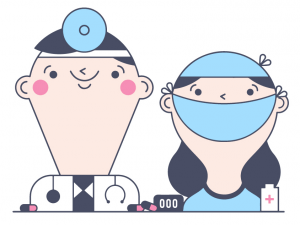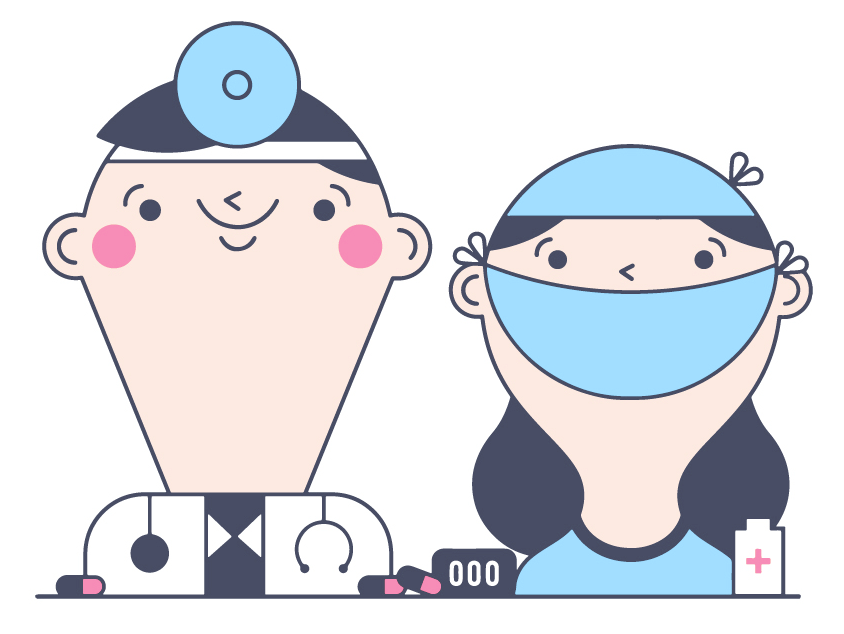 For some there's a further level, a full medical examination which will be much more detailed. This may involve things like taking blood and urine samples as part of an hour-long health assessment.
It's not an onerous process, but it's important to present the full case to the insurer.
We are here to help
We can help clients through the process, making it a lot easier for people with busy schedules. The client can put their feet up, or get on with their business, while we arrange it all – it doesn't have to be a difficult process at all.
Cover for pre-existing medical conditions
Pre-existing conditions must be declared to an insurer in the application process and, based on your medical history, the insurer may do one of three things:
Offer the policy on its standard terms
Place an exclusion on the policy relating to the pre-existing condition
Cover the pre-existing condition but charge a higher premium to reflect the increased risk
Other exclusions
Aside from pre-existing medical conditions (which will be considered specifically when you apply), some insurers have a small number of automatic exclusions on critical illness plans. Common exclusions are as follows:
Drug or alcohol abuse
HIV from unsafe sex activity
War or civil commotion
When you apply you will also need to detail any hazardous sports or hobbies you partake in, and depending on the hobby the insurer may need to place an exclusion on the plan. It is usually only extreme sports that would be excluded, such as motor racing or horse racing.
A good-quality policy shouldn't be trying to catch you out with exclusions, though; look for clear wording, consider the payout percentage rates made by the provider and speak to an adviser for help in finding the right cover.

Victoria swiftly helped in finding a solution which offered the required cover, with a more competitive premium.
Doug Harvey
05/09/2018
How does critical illness cover work with other protection insurance?
Critical illness cover, life insurance and income protection are all related but distinct products; depending on your circumstances and needs you may require none, some or all of them.
Some may consider that they have sufficient cover in place from their employee benefits, from their own savings, or from government benefits.
Bear in mind, though, that employee benefits will end if you leave or lose your job, you'd need very significant savings to replace the sort of sums that can be offered by private insurance coverage and government benefits can be limited and hard to get.
It's vital to understand what each type of personal insurance product does and doesn't cover.
Income Protection
Income protection insurance can be seen in a similar way to critical illness cover, offering fall-back funds in unfortunate circumstances, but there are notable differences in the way the products work.
Unlike critical illness cover, income protection doesn't offer a lump-sum payout in the event of a successful claim, instead providing a regular income to a client unable to work due to an accident, illness and/or unemployment.
The level of payout will be related to a client's regular salary, something that doesn't apply to critical illness cover where the client chooses the sum they want to insure themselves for.
Life Insurance
Life insurance is different in that it's intended to give a payout to your estate, or a trust that you've set up, after you die, meaning that the main benefit for a policyholder during their lifetime is likely to be peace of mind rather than financial security.
It can be bought separately from critical illness cover, but if you want both products it's often easier and more cost-effective to buy them together.
But ensure you know whether you're buying an integrated policy or an independent one; if the former pays out a critical illness claim there'll be no further life insurance payout, but an independent policy allows for two separate payouts.
Can Drewberry help?
If the options seem a little overwhelming and you're still wondering how critical illness cover works, why not speak to an expert adviser who can help you find the right cover? Contact us on 02084327333, or – to save your phone bill – request financial advice through our site.
Compare Top 10 UK
Protection
Insurers

Takes approx. 60 seconds
Frequently Asked Critical Illness Insurance Questions
What's the difference between critical illness and terminal illness? I'm looking at protecting...
I already have life insurance for my mortgage which as been in place for over 5 years. I now have a child...
I'm looking at taking out critical illness cover to pay off my mortgage should i be too ill to...
I'm currently researching insurances to cover me should i fall too ill to work, which is best personal...