Michael Englefield
Head of Content
Overview
Michael is Drewberry's Head of Content. He manages our content output across all media and is your first port of call for any press enquiries.
T: 01273060015
Mon - Fri 09:00 - 17:30
michael.englefield@drewberry.co.uk
Quick Fire Questions
Tea or Coffee?
Either way, black no sugar!
Biscuit or Cake?
What kind of monster would make me choose?!
Cats or Dogs?
Cats... dogs are a bit too full on
What animal are you?
Siberian tiger
Favourite colour?
Blue
Favourite Song / Artist
Different answer on different days!
Biggest Life Lesson
You can never have too much sun cream
Favourite Destination
As long as it's sunny, pass the sangria
Michael's role at Drewberry
Michael is in charge of all of Drewberry's content output and turns his hand to penning everything from our comprehensive downloadable guides to our press releases. He's also at the forefront of our PR outreach programme, which is dedicated to showing off the Drewberry brand and getting it out there for the world to see.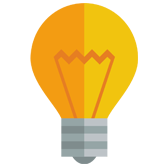 Qualifications
Michael graduated from Royal Holloway with a 2:1 in English Literature knowing only that being an English teacher was best left to someone with far more patience than him.
Who is Michael Englefield?
After university, Michael spent more than five years working as a writer for a market research company, compiling reports and statistics on everything from canned foods to pensions. After a brief stint working as a journalist cataloguing the trades of the world's sovereign wealth funds, he joined Drewberry in September 2016.
What else does Michael do?
In his spare time, Michael reads as much as possible. He also writes for fun, entering short story competitions and is even the proud recipient of a runner up book token.
Much of his spare time is spent daydreaming about ways to afford a large house in the country with room to adopt at least ten cats so he can finally be the old cat man he secretly is inside.
What our clients say...


Very impressed with employee promptness
A Bolton – 24/05/2017
I was really impressed with the promptness of the employees when replying to emails/phone calls. I even felt the answers I got were unbiased and honest. Would happily use Drewberry again, even if just for some advice.


Would highly recommend
A Martin – 10/05/2017
First class personal service and attention to detail. Would highly recommend.