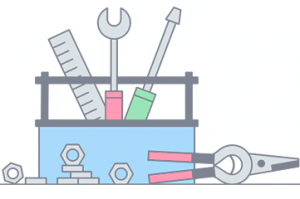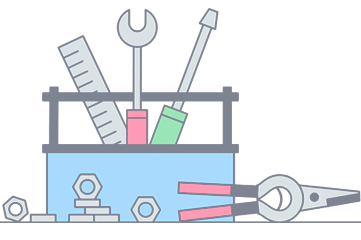 6 Reasons Self Employed Should Have Income Protection
Income Protection Insurance is a valuable protection product that will pay out a proportion of your typical salary per month if you are unable to work due to an illness or injury. However, when it comes to the UK self-employed, uptake of this insurance product is unsettlingly low.
1 in 5 self-employed workers thought that they weren't eligible for an Income Protection policy. This is a big misconception that stops a lot of people that need a policy from purchasing one. The reality is that most insurers not only accept applications from self-employed workers, but some also have special policies with terms specifically designed for self-employed professionals and contractors.
Self-Employed Income Protection can cover up to 65% of your original earnings if poor health prevents you from working and with a long-term policy you can claim for as long as you need to up until the pre-determined cease age of the policy, usually your retirement.
Compare Top 10 UK
Protection
Insurers

Takes approx. 60 seconds
Why Income Protection Insurance?
Self-employed people are perhaps the most in need of Income Protection, yet they are also some of the least likely to own a policy. There are many great reasons to take out Income Protection Insurance, especially for the self-employed.
Self-Employed Workers Don't Get Any Sick Pay
A lack of an employer means that most self-employed workers in the UK do not have any source of sick pay if they were unfortunately injured or too ill to continue with their work. This means that if you are unable to work for an extended period of time due to an injury or illness, you will need to use government benefits to provide you if you do not have appropriate savings.
When you consider that weekly household spending in the UK rose to £554.20 in 2017, self-employed workers who are the main or sole providers for their families may find it difficult to cover all of their essential costs with what the government offer in benefits.
Lack of Government Support
In comparison to average expenditure, Employment Support Allowance offers up to £73.10 per week for people over 25, with potentially more available for the most disabled people. Although there are other benefits that you can claim, it is unlikely that government support will cover much more than the bare essentials. In addition it is not guaranteed that your claim for this form of support would be successful.
 Savings Might Not Cut It
UK household savings has been in a sorry state in recent years. The UK savings ratio hit a record low in 2017 and despite being on the rise again this year, recovery is slow and 2018 hasn't shown much of an improvement.
Our Protection Survey showed over half of households would not be able to survive financially for more than 3 months if they did not have their main household income. With insurer LV's claims figures suggesting their average claim payout length is 7 years, the UK workforce is simply not prepared financially to cope with long-term illness.
For self-employed professionals, savings can mean a lot more than just having some spare cash set aside for a rainy day. Without an employer, self-employed workers do not have a workplace pension, so many use their savings to afford retirement. This means that every pound spent covering their income if they can't work is a pound taken from their retirement fund.

We are seeing more and more self employed turn to Income Protection as it provides them with the peace of mind they are looking for.
So long as the right type of policy is set up you can cover up to 65% of your gross earnings should you suffer and accident or illness which renders you unable to do your job role.
Sam Barr-Worsfold
Independent Protection Expert
Income Protection Helps You Get Back to Work
Many self-employed workers in the UK are eager to get back to work once they are well enough because they're doing what they love. There are a lot of reasons to want to get back to work as soon as possible, but with a long-term health problem this transition back into working life isn't always easy.
Income Protection Insurance providers offer a range of additional services and benefits to help you cope with difficult situations and get you back to work as soon as possible which can include:
Back to Work Benefit –some providers offer to pay a reduced benefit if you can only go back to work on reduced hours and your earnings are comparatively lower than before your illness or injury
Fracture Cover – receive lump sum payments after suffering a broken bone
Hospitalisation Benefit –receive a cash benefit for every night you have an overnight stay in a hospital
Remote GP Services – access to video consultations with a GP from anywhere
Best Doctors – receive a second opinion on your diagnosis from the best doctors from around the world
Counselling helpline – helpline for personal and legal matters.
Protect Your Family & Business
Many self-employed professionals find it difficult to step away from work when your business and income depend solely on you putting in the hours. However, life doesn't always make these long-term commitments easy to manage.
If your spouse or children suffer from health problems, there are ways in which an Income Protection policy can help them as well as you. Some insurers, to start, extend their support services to cover your family as well.
Death Benefits – will pay out a lump sum to your family if the policyholder dies during the term of the policy
Carer Benefit – will provide you with benefits if you need to leave work to become a carer for a loved one
Bereavement Benefit – provides a lump sum benefit should you suffer the loss of your spouse, partner or child
A Long-Term Policy Will Pay Out Until Retirement Age
There is a range of products available to self-employed workers that may offer them financial support if they are unwell, one being Critical Illness Insurance. However, Critical Illness Cover has certain limitations that Income Protection does not.
Critical Illness Cover will pay out a lump sum if you suffer from one of a set list of critical illnesses rather than on anything that medically prevents you from working. That lump sum upfront may sound more appealing than a monthly income, but it may not last for the rest of your working life if you could never work again.
Rather than paying out just a lump sum, a Long-Term Income Protection policy has no limit on the amount of times you can claim or how long your claims can last. This means that if you suffer from a particularly severe health problem that takes you out of work for a very long time or indefinitely, your policy will continue providing you with benefits until you are either well enough or until you retire.
Also, unlike Critical Illness Cover, an Income Protection policy will cover any injury or illness that prevents you from working, provided it is not excluded by your underwriting.
Self-employed professionals across the UK would benefit from Income Protection Insurance to provide for them and their family if they aren't earning.
However, when it comes to purchasing a policy, self-employed professionals will need to take extra care to review their terms and conditions to ensure their policy is relevant to their needs.
For contractors that identify as self employed and own their own limited company, Executive Income Protection can be purchased through your company which is a tax efficient alternative to a standard personal policy.
For more information, quotes and help applying for a policy, contact our team of experts today on 02084327333.
Robert Harvey
Head of Protection Advice at Drewberry
Compare Top 10 UK
Protection
Insurers

Takes approx. 60 seconds
Other Popular Articles

Read our 2019 Best Income Protection Guide, get expert advice and compare online quotes from Aviva, Vitality and other top UK insurers...

Use our 2019 Income Protection Insurance Calculator UK, get expert advice and compare online quotes from Aviva, Vitality and other top UK insurers...


Our 2019 guide covering how much income protection costs, get expert advice and compare online quotes from the top UK insurers...

What is the difference between Income Protection and Critical Illness Insurance? Find Out what policy best fits your personal situation...